The Son of Satan: A Gem from the Marvel of the 70s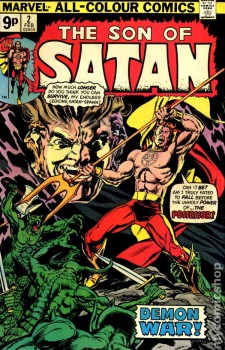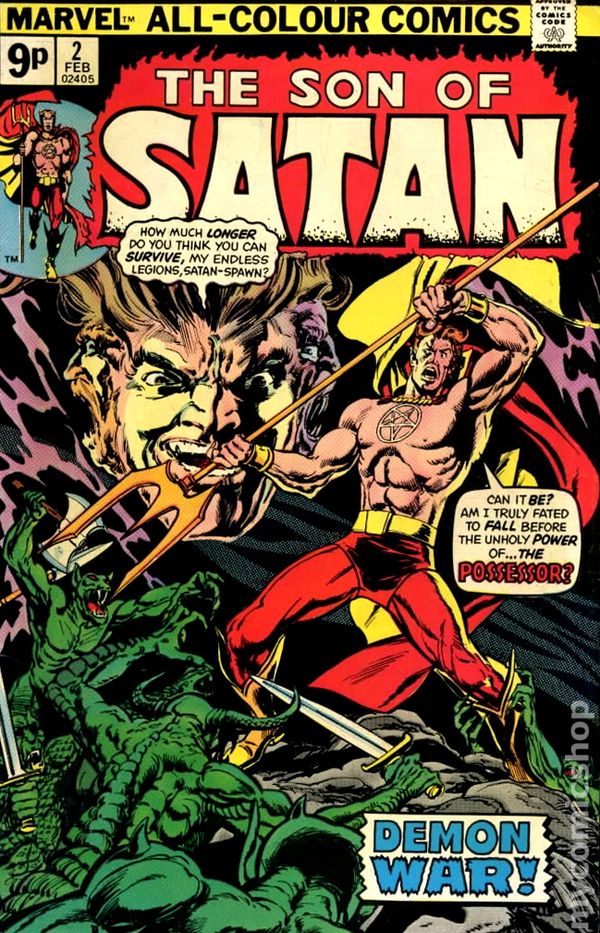 While interviewing Associate Editor Jake Thomas of Marvel Comics for my last blog post (see Middle Child) , we also talked a bit about horror in comics and where it fits, what fans are looking for, etc. It turns out that until recently, I hadn't gone all the way to thinking about comics as a horror medium, partly because I'd never found them scary.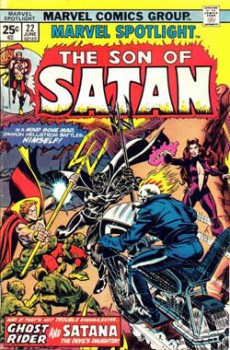 The old saw is that, other than superheroes, comics chased movies and TV, so that when westerns were popular, the comic industry produced cowboy books, and when SF movies were popular, they made SF comics, etc. And the 70s of course was the era of The Exorcist, The Shining, Jaws, and so on.
Some of the grotesqueries of the 1950s drove the creation of the Comics Code, but I guess I'd looked at the post-Code books like Tomb-of-Dracula and Man-Thing and Werewolf by Night as monster books, rather than horror.
There's only so much you can do within the code, which was part of the reason why Marvel experimented with magazine-sized black and whites in the 1970s, which, by today's standards (ex.: Severed or Wytches, from Image) look like a tea party… the little kid play, not the political movement.
However, despite being not scary, there was a rich subtlety in some of Marvel's spooky books, an unreliability of perception, that drew me in, as a pre-teen and teen, and probably helped form some of my tastes.
In the summer of 1981, my mother gave me four comics, one of which was Doctor Strange #43. Doctor Strange was soooo wierd, but good, knock-off Chthulhu good.
And I hunted down Doctor Strange everywhere I could find him, which led me to the Defenders, another oddball child of the 1970s.