Uncanny X-Men, Part 2: Early Guest Appearances (1964-65), Uncanny X-Men #21-23 and X-Men: First Class Volume I (2006)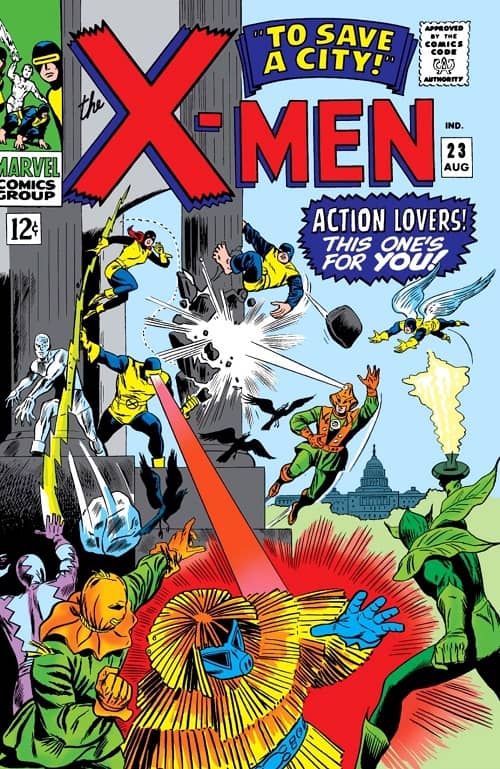 While I was travelling, I loaded a bunch of X-Men comics onto my phone for the airports. I haven't stopped reading and I started blogging about my reread in Part I two weeks ago, which covered X-Men #1 (Nov, 1963) to X-Men #20 (May, 1966). It's been a lot of fun, with not too many cringey moments.
This second post, I'm continuing my reading, but altering the experience a bit. I'm not just going to include the core X-Men series. I think I would like to try reading the stories in the chronology that Marvel sort of had in mind for each story.
So I'm going to start including guest appearances and cross-overs and later series that added history to this period. So this post will cover Strange Tales #120, Fantastic Four #28, Tales of Suspense #49, Journey Into Mystery #109, and X-Men issues #21-23, all of which were published between 1963 and 1966, and Volume I of X-Men: First Class, which was published in 2006-2007, but whose events occur before X-Men #24. I hope this ride is not too disorienting for you or me!