Convention Report: Robert E. Howard Days 2019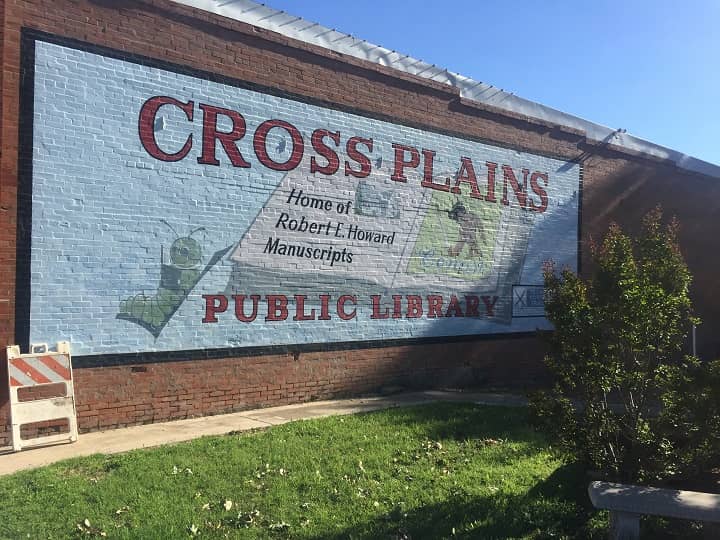 Robert E. Howard (1906–1936) is most famously known as the creator of Conan the Barbarian. But he was a very prolific pulp writer of various genres who created several other memorable characters including Solomon Kane and Kull, gracing the pages of Weird Tales and various other pulp magazines of the 1920s and 30s.
To celebrate the importance of this writer, Robert E. Howard Days exists as an annual event (first weekend of every June) that brings together Robert E. Howard (REH) fans and scholars to celebrate the life of this great pulp writer. This event takes place every year in the small town of Cross Plains, Texas, the hometown of REH. The primary locus of events takes place at the Robert E. Howard Museum, which was actually the home of REH and his parents, and the place where most of his greatest stories were written.
After years of planning to attend Howard Days, I finally bit the bullet and made the road trip to Cross Plains (from Minnesota!) After arriving in Abilene late Wednesday, I got up early Thursday morning in order to drive to Brownwood (30 minutes or so south of Cross Plains) to go to Greenleaf Cemetery where REH's grave resides.