Ramblings on REH (Encore Appearance)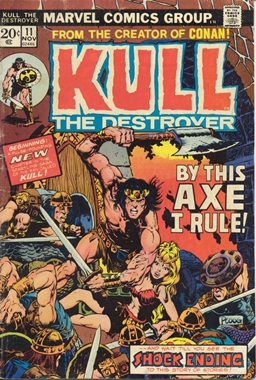 Due to some difficulties, I do not have a Hither Came Conan essay ready to run today. I hope to have one next week. And, work is brutal at the moment. Also, as this post goes live, I am on day three of a four-day camping trip with my son. So I did not have time for an original Conan essay — or even a new A (Black) Gat in the Hand post, either. So, from waaay back on August 10, 2015, here's one of the very first REH-related posts I wrote here at Black Gate. I think the first was a review of Harry Turtledove's middling Conan of Venarium.
I was an REH neophyte at the time: I've learned a LOT since then. I do plan on expanding on the Howard/Hammet similarity some day. I saw that from the very beginning. Since you probably missed this post the first time around, read on!
---
In a way, Robert E. Howard's career is similar to that of Dashiell Hammett. Both men had huge impacts on their genres (Howard wrote many styles, but he's best known for his sword and sorcery tales). Both were early practitioners in said genres. Both men wrote excellent stories for about a decade. And both men ended their careers on their own.
Hammett, who seemed more interested in a dissolute lifestyle than in writing, effectively walked away from his typewriter. He wrote his last novel in 1934 (The Thin Man) but produced literally nothing for the remaining twenty-five years of his life. He could have gone back to writing the hard-boiled stories that made his career, but he voluntarily ended his writing life.
In 1936, Howard's mother was failing in a coma. He walked outside to his car, pulled out a gun and killed himself. His writing career was more effectively finished than Hammett's would be.
Both were supremely skilled writers who chose to deprive the world of their talent and left decades of stories unwritten. But there was a key difference between the two. From the beginning, Hammett was acclaimed and recognized as the leader in his field. Though Carroll John Daly came first (barely), there is no comparison between the two in critical view.
Howard was not critically lauded. His first Conan tale, "The Phoenix on the Sword" (a rewriting of the Kull story, "By This Axe I Rule!"), appeared in Weird Tales in December of 1932. The next two Conan tales were outright rejected!