Jim Baen, Warren C. Norwood, and The Hitchhiker's Guide to the Galaxy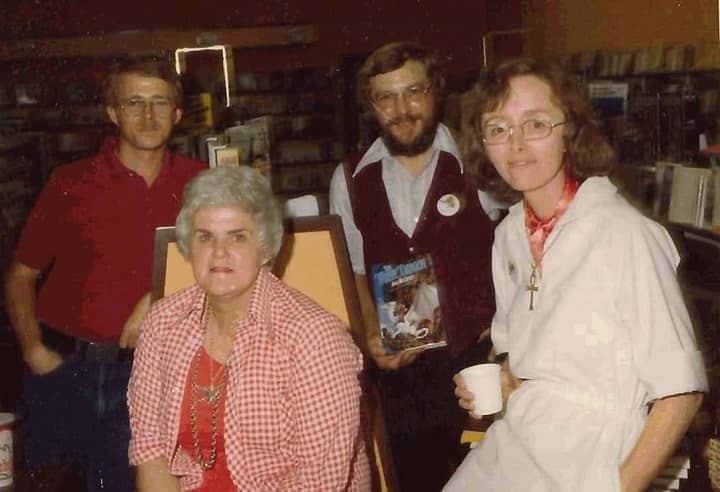 Pierce Watters, Anne McCaffrey, Warren Norwood, and Linda Sanders (1978)
I got an Advance Review Copy of Douglas Adams' The Hitchhiker's Guide to the Galaxy at Worldcon '81 (in Denver).
Jim Baen was handing them out at the Simon & Schuster suite. I was working for Ace, sharing my room with Warren C. Norwood, budding author, and one hell of a good friend. A great drinking buddy, too. The night before, Warren and I spent too much time in the SFWA suite and its free beer.
We saw William F. Wu and James Patrick Kelly. Kelly, Wu, and I, all three of us 1974 Clarion East graduates, were there.
I don't quite remember how we acquired the copies of the book, but I remember Baen's grinning face in there somewhere.
I like to call that the night Warren and Pierce almost fell out of a hotel window. Don't try this if your hotel is higher than the first story. If the curtains in your room somehow come loose and now reside on the hotel room floor, leave them there.