On the Virtue of Patience in Publishing
On the Virtue of Patience in Publishing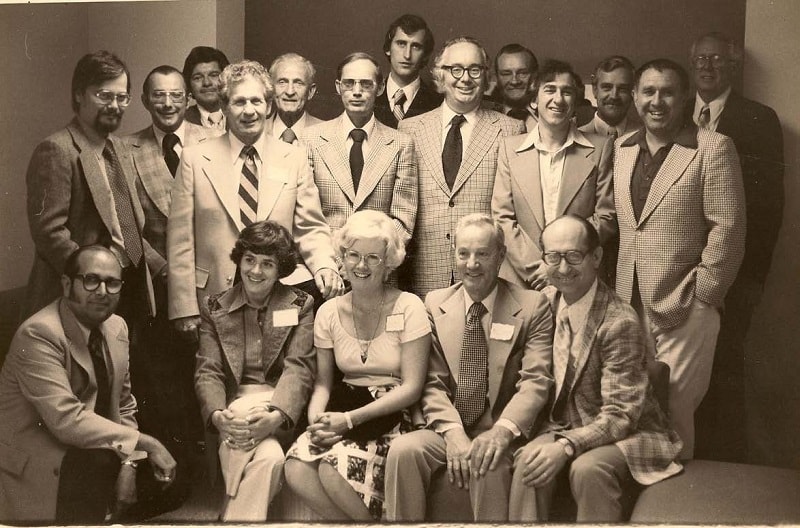 At a publishing convention in New Orleans in the 80: Ralph Arnote, book sales guru; Jim Baen,
Editor-in-chief for Tom Doherty at Ace; C.M. "Dink" Starns, my mentor; Tom Doherty, founder
and publisher of Tor; Ed Gabrielli, Macmillan VP; Jane Rice, career sales rep at Ace; and others
I was thinking of the importance of patience. Beth Meacham brought it to mind with a post.
An example: In the 80s, there was a time when my income was neither stable nor plentiful. At the time, Pocket Books was distributing Zebra Books. The local wholesaler was feuding with Pocket. As a consequence, Zebra was not being distributed either.
The Zebra Publisher, Walter Zacharius, was a power in publishing and a friend. But a dear friend of mine, one of Walter's comrades, was Harry Hills. A mentor.
Harry and I went back to the 70s at Ballantine together. Harry started out doing marketing stunts at Bantam. One involved 6 people, including Harry, holding a very large python on a California beach. I'm not sure if Ian Ballantine was still at Bantam then.
Harry's memos always started, "Attention All Hands!"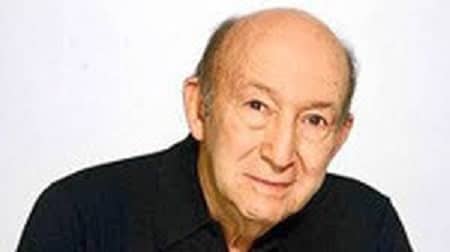 Zebra Publisher Walter Zacharius
Harry was a classic gentleman. He was an occasional hand kisser, if the delight in the moment seized him.
When I had my lean times, Harry would sometimes collect soap and shampoo from hotels he stayed in and save them up for me.
Harry had acne as a boy. They treated it with radiation. Harry's last years were constant battles with skin cancers. One trip, he had just had a surgery for the cancers. I drove to his hotel twice a day to change his bandages.
So Harry wanted Zebra distributed. He talked the distributor into agreeing to put out the books, but someone had to solicit the owner. The Pocket Book rep was persona non grata at the agency.
Harry called me up and hired me to go present the titles. I drove the forty miles over very early, in my mother's 1966 yellow Mustang.
I walked into the agency and announced myself. The agency offices were behind a door with an inset window.
There was a "rep" room. I could see through the office window if I sat on the corner of one of the rep room desks.
I sat, all day. Magazine reps came, got their printouts, sat down at one of the tables, and like as not, lit a cigarette.
Book reps came and went. At noon the daily dominoes game in the break room began. I sat on the desk, but I could hear them shuffling dominoes down the hall.
The evening approached. The reps began to trickle out. I sat on the table.
About 6 pm, the owner walked past the window in the door and saw me sitting, looking at him.
He pushed the door open. "You don't give up, do you?"
I smiled at him. "No-sir."
"Okay, come on in."
And I got the order for Harry.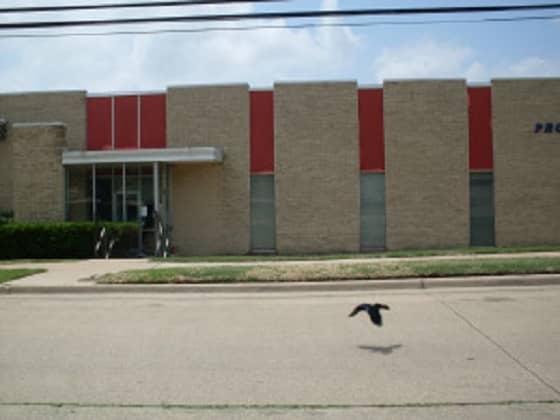 The photo above is the Dallas book and magazine distributor building. I was around when they built it. Martin News was one of the top distributors in the US. In the mid 1990s the book/magazine distribution business collapsed. Going from over 300 distributors to less than ten. During that collapse, Martin was sold to Anderson News out of Alabama. Anderson lasted longer than most, but eventually sold off their magazine business and closed most of their warehouses. From this photo, you cannot see the razor wire on top of the hurricane fence. The building is empty.
Oh yeah… I remember, once there was a book convention at DFW Airport (Where I first met Tom Doherty and Ian Ballantine) when the TV show Dallas was hot. The Body Principal, by Victoria Principal, was just released. Simon & Schuster rented out the Southfork house where Dallas was filmed, for a barbecue… Ha, one publisher, whom I shall not mention by name, went to Neiman Marcus and bought a cowboy outfit, from hat to boots. He attended the party, then returned everything the next day.
But, Harry, the Flagstaff, AZ distributor/owner — I think her name was Dawn — and I stayed behind at the brand new DFW hotel. The first time I ever had a Grand Marnier soufflé.
The photo at the top is from a publishing convention in New Orleans, same era. Back row, far right, Ralph Arnote, book sales guru (Another of my mentors, I also worked for Ralph at Ace Books until Grosset & Dunlap died.). I have a few glorious Ralph stories. Ralph retired as National Sales Manager for Tor, after which he wrote a few novels for Tor.
Far left, glasses and beard, Jim Baen. Jim was Editor-in-chief for Tom Doherty at Ace, followed Tom to Tor, and then Baen Books came into being. Third row from the rear, center stage, with the Asimov muttonchops, C.M. "Dink" Starns, my mentor, and I mean his breath was my breath, our hearts beat as one, and we put our heads together on many deals over a span of 35 years. Dink worked for many publishers and managed a chain of book stores where I managed a store. Tom Doherty described Dink as a "Boulevardier."
Speaking of, third row from the back, far right, Tom Doherty. From Sales rep to publisher of Ace to founder and publisher of Tor, Tom Doherty has always been a force in the industry. Front row, far left, Ed Gabrielli. Ed has worked for many publishers, including Tom Doherty. Ed retired from Macmillan as VP. Like me, Ed has worked for almost everyone, and is another of my mentors. Next to Ed is Jane Rice. Jane was a career sales rep and always at the top. She was smart, capable, one of the very best. Jane and I worked together at Ace.
---
Pierce Watters is Director of Sales at Paizo Publishing.