Goth Chick News: Fill Up the Gas Tank and Break Out the Fireball, or Hitting the 2021 Show Circuit Hard…
Goth Chick News: Fill Up the Gas Tank and Break Out the Fireball, or Hitting the 2021 Show Circuit Hard…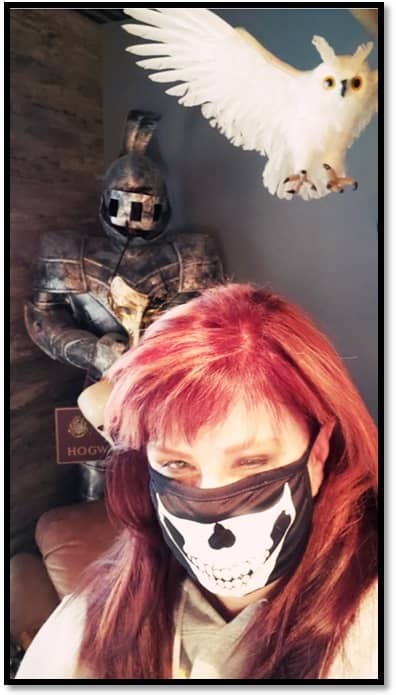 GC, masked up and ready to go…
Now that the dumpster fire that was 2020 is in the rearview mirror, and tiny pin lights of normality are beginning to appear, it is only natural that we here at GCN begin the annual countdown to "the season."
Now, before I start getting messages reminding me it is only March, allow me to remind you that the event around which the entire GCN year revolves was a sad specter of itself last year. Haunted attractions were closed, parties were cancelled, and even Hollywood closed up shop, leaving us bereft of new fall screen screams.
Though the Halloween pop up stores were picked vulture-clean by mid-September by the masses trying to capture the seasonal spirit at home, those same stores were simply emptying out their 2019 warehouses of old props. Why? Because the trade shows that Black Gate photog Chris Z and I normally haunt in the early part of the year, where retail buyers find all the latest and greatest merchandise, were also cancelled.
So, it's not without significant giddiness that Chris Z has sent his kilt to the dry cleaners and taken the canned air to his camera collection, while I stock the company Hummer with the usual inventory of road trip goodies. You see, in the last month, many of the events we normally cover each year have cautiously begun announcing 2021 dates.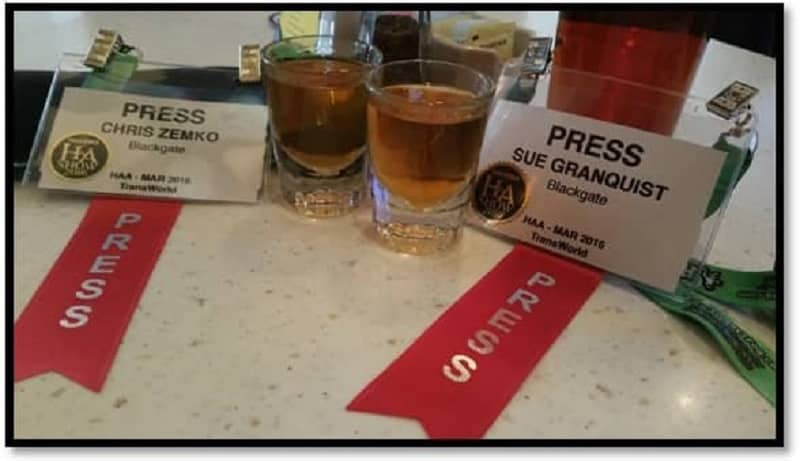 The list is below, and if it doesn't say "industry only" it's open to the public. Though the dates shown are for Chicago-area events, many of these shows repeat in different cities throughout the year, so click the link to see if one is happening near you.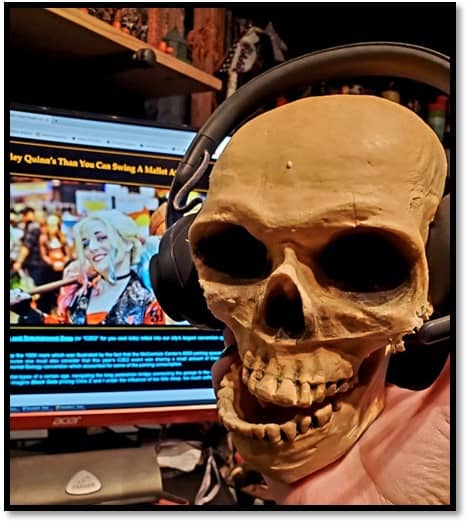 Photo Chris Z is dead tired of staying home…
We have our face masks ready, which frankly was never all that unusual at these events anyway. We have a pint of Fireball and a gallon of hand sanitizer, two things Chris Z and I have carried in our "show bags" since we started working together – partially to deal with the show crowds, and partially to deal with each other. And we're ready to hit the open road beginning in April, brining you exactly what you may not have known you needed this year…
Hope that we will all, sometime soon, be together.