Goth Chick News Reviews: The Room VR: A Dark Matter by Fireproof Games
Goth Chick News Reviews: The Room VR: A Dark Matter by Fireproof Games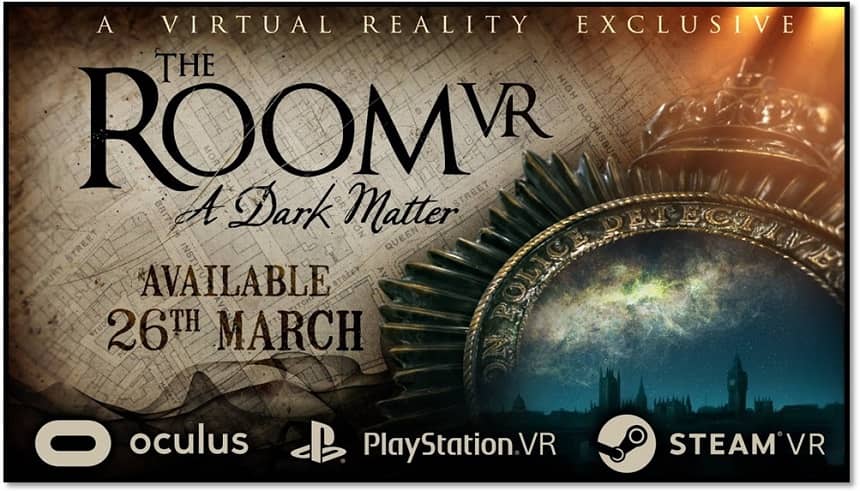 A couple years back I did something I have always wanted to do: commission an ultimate gaming computer. As I work in the industry, I only had to ask a couple of my team members if they were interested in building a "sky's the limit" device. A month and several written checks later, I had a computer I was sure could hack NASA, containing a liquid-cooled, AMD Ryzen 1800x 8-core processor, an MSI AX370 motherboard, an AMD Vega 64 8GB video card, and 11TB of storage. I named it "Winston" and my designers lit it from the inside with a red pulse light that looks like a heartbeat.
When it was delivered, I felt like Victor Frankenstein, screaming "It's aliiiiiivvvee!"
So, what's the point? I had my heart set on an HTC Vive virtual reality gaming system and I did not want the word "latency" to ever cross my lips. It took quite an engine to power the first generation Vive, so though I mostly wanted computer bragging rights around the Black Gate offices, I also wanted to turn my home office into my own personal holo-deck. And that's what I did.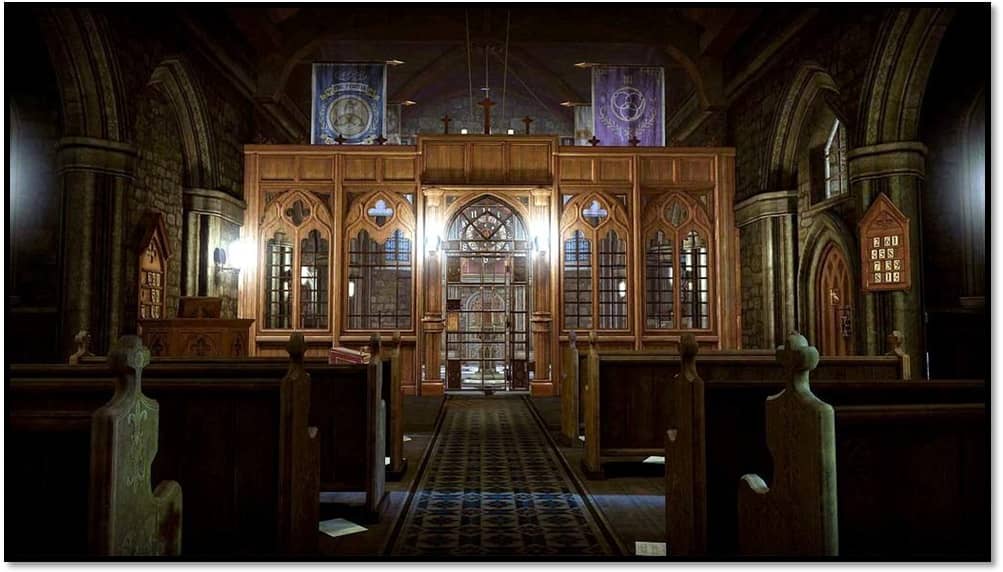 Since then, I have spent more hours than I can count exploring the incredible VR world. Actually, that's wrong. Winston keeps track of how many hours I've spent there, and I'm too embarrassed to tell you.
But suffice to say the technology continues to advance and with it my awe at its capabilities. Which brings me to The Room VR: A Dark Matter by Fireproof Games. Before you stop reading because you don't think you can play this game, I'm happy to tell you that there are several more installments of The Room available for Playstation, including A Dark Matter.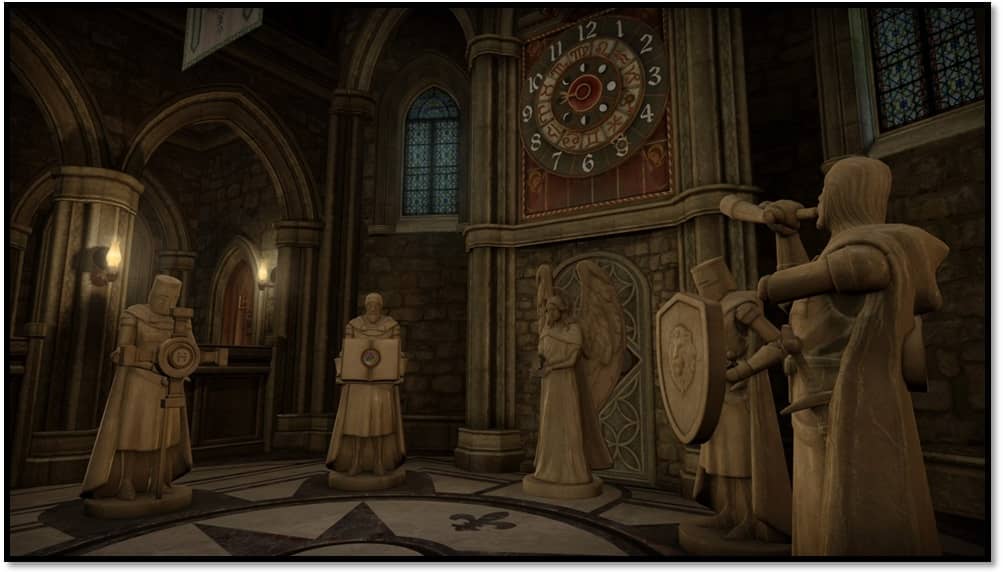 Like a good book I couldn't put down, once I immersed myself in The Room I could not stop. Over the course of a few days, I literally stayed in this game for 42.5 hours (according to Winston), exploring its five, incredibly-detailed environments. Steam tags The Room with the words "mystery," "adventure" "investigation" and "puzzle." Here is their synopsis:
The British Institute of Archaeology, London, 1908: You are the detective that has been assigned the case of Dr. Rupert Montgomery, who mysteriously disappeared a week prior. While reviewing the case, you learn of a parcel left by a strange old man, later revealed to be The Craftsman. After recovering the parcel, which is actually one of The Craftsman's artefacts, you are transported to a mysterious dimension within The Null and given an Eyepiece. Using this tool and notes from The Craftsman and his victims, you navigate three pocket-dimensions within The Null and learn its secrets. Explore cryptic locations, examine fantastic gadgets and uncover an otherworldly discovery which blurs the line between reality and illusion.
Honestly, I can't describe it better than that other than to say I nearly jumped out of my skin a few times as ghosts appeared, while shadows and sounds made me feel I was being followed. The pinnacle was the archeological dig site at Abu Simbel in Egypt, a place I have visited in real life, and the insane realness of its appearance in the game.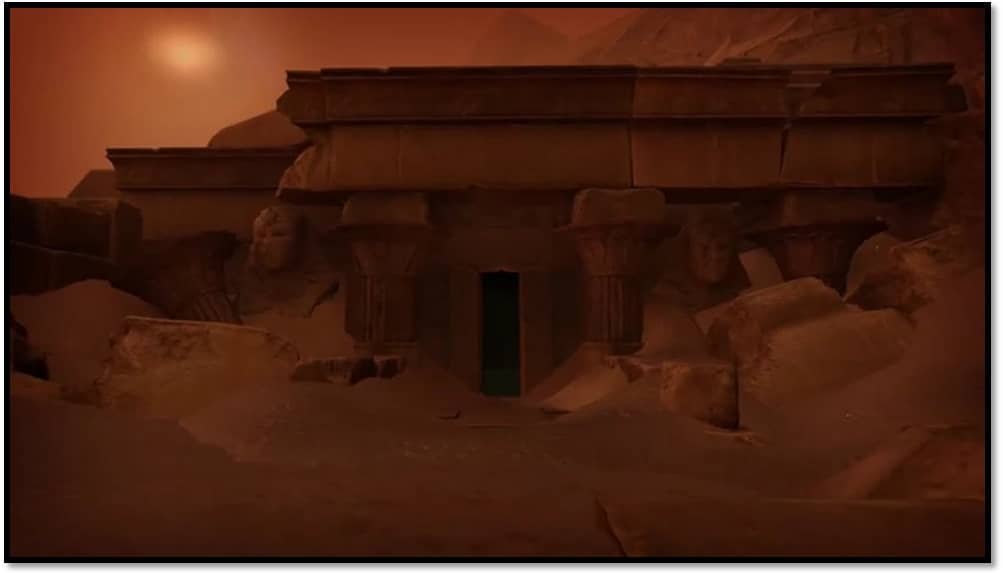 After nearly 43 hours of gameplay, I eventually solved all the puzzles and explored all the environments, only to be crushingly disappointed to learn A Dark Matter is the only chapter of The Room franchise currently available for the Vive (and me without a Playstation).
The Room has a trailer so you can get a taste of what I'm talking about:
In addition to four chapters of The Room and The Room VR, Fireproof games has a Jetson-esque secret agent training game called Omega Agent. But The Room franchise is what has won them so much glowing press. I'm definitely going to keep an eye on Fireproof, but for now I'm in search of a new VR experience upon which to burn the equivalent of another two days.
Any suggestions?