Rogue Blades Presents: What Would Your Hero Say to You?
Rogue Blades Presents: What Would Your Hero Say to You?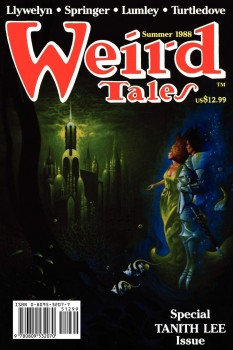 When I started out as a writer of fiction in the late 1980s, one of my favorite magazines was Weird Tales. Over the next decade or so, I submitted a half dozen stories to Weird Tales, none of which were ever accepted for publication. Still, even though none of my tales ever landed there, I learned a lot from the letters I received from one of the editors, George H. Scithers.
Perhaps you've heard of Mr. Scithers. If not, surely you've heard of some of his work. He was the first editor for Isaac Asimov's Science Fiction Magazine, for which he won two Hugo awards. He was also editor at Amazing Stories, and of numerous anthologies. At Weird Tales, he won a World Fantasy Award along with Darrell Schweitzer. He was known among writers and readers and editors.
Unfortunately we lost Mr. Scithers a decade ago, but his legacy lives on in the work he produced and in fandom. Many of today's readers probably don't even realize how much they owe to this gentleman.
And "gentleman" is not a word I use lightly. I never knew Mr. Scithers personally. He and I never met. I can't speak to his everyday attitudes and demeanor. Yet he was always kind and supportive in the reply letters he wrote back to me as a budding writer. He always had good things to say while not being afraid to point out where I needed to polish. He could be critical without being overbearing and negative, a trait that seems lost in today's world. Also, I've met with or had correspondence with other people who actually did know or had at least met Mr. Scithers, and every single one of those individuals has had good things to say about George. So I feel my calling him a "gentleman" is most apt, especially as every correspondence I had with him was most friendly and congenial.
I held onto those half dozen letters for decades. I kept them in a thick, heavy folder with other rejection and acceptance letters I had received over the years from other editors. Sad to say, I lost that folder and all those letters to a fire some years ago. It has pained me since, especially to have lost those letters from Mr. Scithers.
See, George Scithers was something of a hero to me. He might not have cared to have been called a "hero," and I'm not suggesting he was the kind of guy who would have stormed an enemy stronghold, though I do know he served in the U.S. Army in the Korean War. No, Mr. Scithers was more of a personal hero to me, a literary hero, an editorial hero. Not only did his kind and critical words keep me upon my path, but his career within the speculative community did the same. He was someone to watch, someone to pay attention to. No, he wasn't the most famous of individuals, as few editors are, but fame had never been something I had sought.
Of late, a decade after Mr. Scithers' passing, I've had a lot of reasons to think of him, to think of heroes, even my own personal heroes.
As a writer and editor of fantasy fiction and a reader of all kinds of fiction, I'm often thinking of heroes. As a player of tabletop role playing games, I'm often thinking of heroes. As a board member of Rogue Blades Foundation, a nonprofit publisher focusing on heroic literature, I'm definitely often thinking of heroes. On top of all that, recently something else concerning heroes struck a cord with me.
A few weeks ago author Jason Reynolds, the National Ambassador for Young People's Literature 2020-2021, released a video in which he challenged young people to write an imagined letter to themselves from one of their personal heroes. Basically, imagine receiving a letter from someone you think of as a hero and imagine what that letter would say. Then write the letter.
I'm talking real-world heroes here, not the fictional sort, though one could write a letter from a fictional hero, too.
Reynolds mentioned various names of people who might be considered heroes by some, but he left it up to the viewer and reader to define for themselves what or who a hero happens to be.
Who would you want to receive a letter from? What would that letter say?
Personally, I mentioned George Scithers above, and I'd love to have back those letters I had from him. But there are others I wouldn't mind having a letter from, authors such as Robert E. Howard or Alexandre Dumas. More close to home, I'd love to have a letter from my father, who passed away six years ago, or from my friend Coop, who passed three years ago, or my buddy Des, who died last week possibly due to complications of the Coronavirus.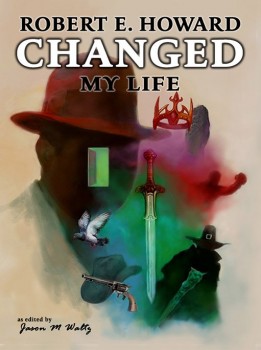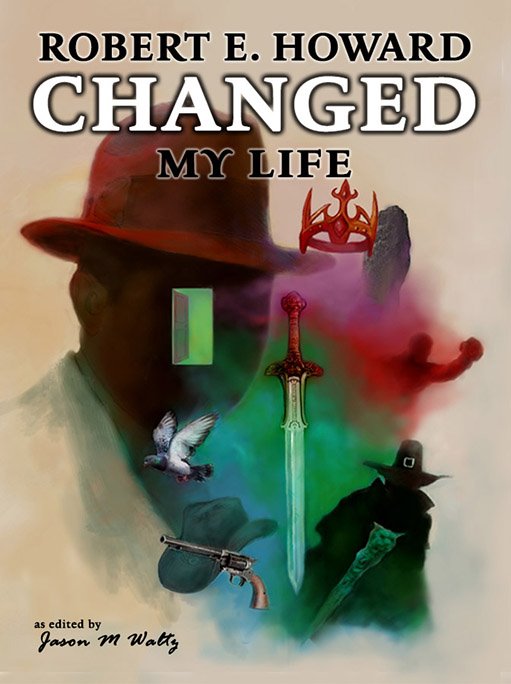 None of these people ran into a burning building to pull me out. None of them faced down a sword or gun to save my life. None of them jumped into a pool of sharks to rescue me. But some of them threw ball with me, or went fishing with me, or simply entertained me. They spent time with me, and I spent time with them.
That was enough.
That was enough for each of them to become heroes to me in some fashion or other.
As Jason Reynolds suggested, I could imagine letters to myself from my heroes. I could even potentially write such letters. The contents would be personal, so instead of doing that here, I'll suggest you think about some of your own heroes. What kind of a letter would they write to you? What would they have to say?
Fortunately, even if we can't get a personal letter from one of our heroes, sometimes there are letters available though those letters weren't meant for us in particular. For instance, there are a handful of books available which collect letters to and from Robert E. Howard, as well as web sites which contain some of his letters. And while not exactly letters, essays from a number of well-known authors will appear in Robert E. Howard Changed My Life, coming from Rogue Blades Foundation in 2021, and those articles likely will mimic many of our own thoughts concerning the father of Sword & Sorcery.
Think about it. A letter from one of your heroes. Maybe that hero would be a movie star or a musician, or a writer or a family member. Maybe it would be your neighbor, your boss, your friend, your spouse. Maybe it would be a veteran, a doctor, a nurse, a police officer. Imagine what they would say to you. And imagine … just imagine … what you would say back, because maybe you should be the one writing a letter to someone.
Because just perhaps, you are somebody's hero.
---
Ty Johnston is vice president of the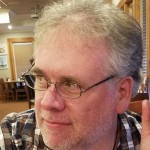 Rogue Blades Foundation, a non-profit organization focused upon bringing heroic literature to all readers. A former newspaper editor, he is the author of several fantasy trilogies and individual novels.