New Treasures: The Boatman's Daughter by Andy Davidson
New Treasures: The Boatman's Daughter by Andy Davidson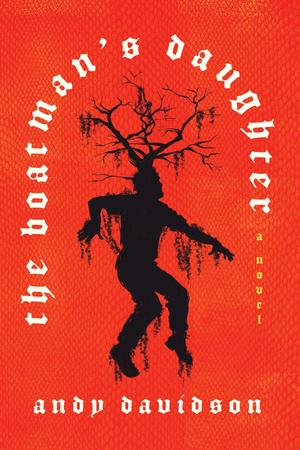 I've been reading a lot of science fiction and fantasy lately, and I'm in the mood for something different. With impeccable timing, along comes Andy Davidson's The Boatman's Daughter, a supernatural thriller about a young woman facing down ancient forces in the depths of the bayou. It features the silhouette of a swampman with a plant growing out of his head on the cover, and that qualifies as sufficiently different in my book.
Andy Davidson is the author of In the Valley of the Sun, which was a finalist for the 2017 Bram Stoker Award for Superior Achievement in a First Novel. His second novel is getting even more attention… Kirkus Reviews says, "The remote Arkansas bayou is a swirling kaleidoscope of murder, greed, and dark, ancient magic… A stunning supernatural Southern Gothic."
I like the sound of that. Here's the publisher's description.
Ever since her father was killed when she was just a child, Miranda Crabtree has kept her head down and her eyes up, ferrying contraband for a mad preacher and his declining band of followers to make ends meet and to protect an old witch and a secret child from harm.

But dark forces are at work in the bayou, both human and supernatural, conspiring to disrupt the rhythms of Miranda's peculiar and precarious life. And when the preacher makes an unthinkable demand, it sets Miranda on a desperate, dangerous path, forcing her to consider what she is willing to sacrifice to keep her loved ones safe.

With the heady mythmaking of Neil Gaiman and the heartrending pacing of Joe Hill, Andy Davidson spins a thrilling tale of love and duty, of loss and discovery. The Boatman's Daughter is a gorgeous, horrifying novel, a journey into the dark corners of human nature, drawing our worst fears and temptations out into the light.
The Boatman's Daughter was published by FSG Originals on February 11, 2020. It is 416 pages, priced at $16 in trade paperback and $9.99 in digital formats.
See all our recent New Treasures here.