Goth Chick News: Watching Pet Sematary in a Pet Cemetery Is the Distraction We All Need
Goth Chick News: Watching Pet Sematary in a Pet Cemetery Is the Distraction We All Need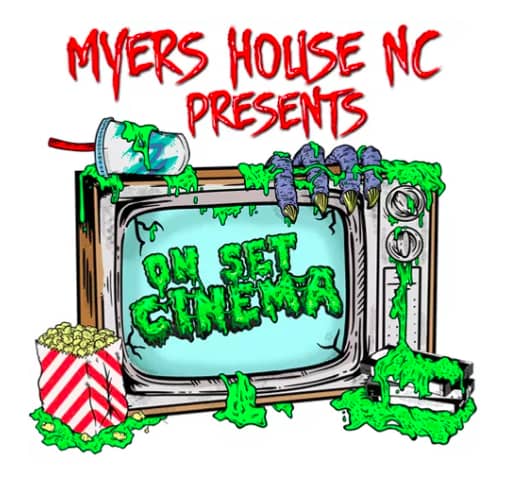 With the zombie apocalypse bearing down on us in the form of this year's flu season, Big Cheese John O has given up and ordered the Black Gate staff to work from home. I mean, there was really no point in Clorox wipes when this office is full of boys who haven't dusted anything since we moved in. Trying to disinfect surfaces simply resulted in swirls of little antiseptic-smelling puddles everywhere. Weeks ago, I had fully abandoned the office's unisex bathroom as a bad bet and started dropping in at the far more hygienic bus station down the street. And since no bakery would deliver individually-wrapped donuts, the only safe alternative to keep Black Gate running was to separate everyone. Of course, there's no telling what leaving the staff unsupervised will do to the quality of the writing, but time will tell.
So, though hunkering down for some serious binge-watching seems fairly attractive at the moment, there are still some extremely good reasons to go out, besides having the outside world pretty much to yourself.
Namely, a company called On Set Cinema.
The concept is a simple one. Kenny Caperton, owner of The Myers House NC, which is a life-size replica of the infamous Michael Myers house from John Carpenter's Halloween, came up with the idea to show movies in their actual filming locations. Though he screens content from all genres, his focus is horror films.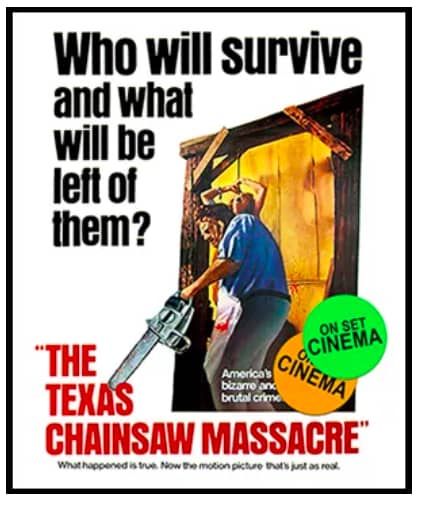 According to his website, Caperton states:
We all know there's only so close you can get to a movie when you're watching it at home from the couch …but what if you could step into the screen for a moment? Watch movies like Beetlejuice, It Follows, The Blob and The Shining at the actual spots where a lot of the action takes place – whether that's inside a small town department store where Sarah Michelle Gellar ran for her life in I Know What You Did Last Summer or at a California mansion where Sidney Prescott and Billy Loomis face off during the climax of Scream, ON SET CINEMA takes you there!
For example, Caperton's next event is at the end of March in Kingsland, TX, location of the still-standing Texas Chain Saw Massacre house, where some of the most horrifying scenes of the movie took place. A limited number of fans will get the opportunity to not only hang out and watch Texas Chain Saw Massacre in the house but will also get to spend the night on location.
The Pet Semetary experience isn't until September, but involves screening the movie in outside in Ellsworth, Maine, exactly where the infamous "Pet Sematary" sign and graveyard once stood during filming.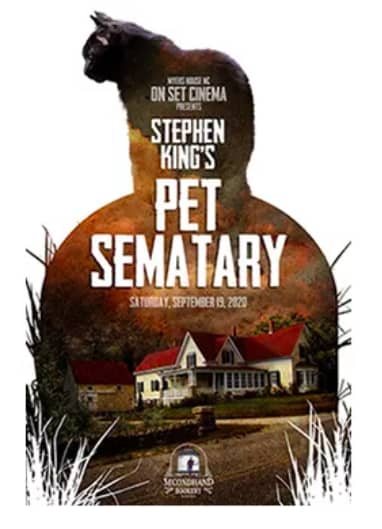 Here's the upcoming 2020 lineup so far:
March 29 & March 30, 2020: The Texas Chain Saw Massacre (1974) (Kingsland, TX)
April 25, 2020: Edward Scissorhands (Lutz, FL)
June 5-7, 2020: F13VI: Jason Lives (Rutledge, GA) — SOLD OUT!
July 11, 2020: The Hunger Games (Hickory, NC)
Sept 19, 2020: Pet Sematary (1989) (Ellsworth, ME)
Events run as high as $350 for the overnight at the Massacre house, but most are around $20. It doesn't appear that stars of the movies attend, or that there are any other "talks" about the writing or filming. Just a limited group of hardcore fans getting together to enjoy an 'on site' movie-watching experience.
So please, just pass the hand sanitizer…
Have a question or comment? Post it hear or drop a line to sue@blackgate.com.