What I've Been Reading Lately
What I've Been Reading Lately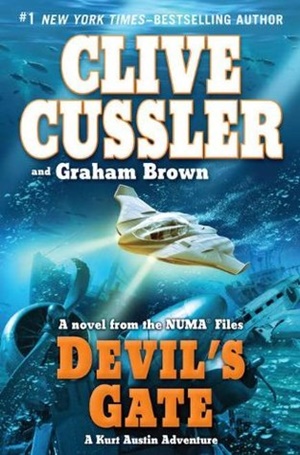 So, Hither Came Conan wrapped up last week. I mean, it's really done this time. And A (Black) Gat in the Hand starts up next month, so I've got a couple weeks to fill with some meanderings. More aimless than my normal meanderings.
I'm wrapping up the most brutal month-long period of my work year, and I've been lining up hernia surgery in a couple weeks. So, I've been reading (and listening to audiobooks when I can) a ton for stress relief. I figure I'd talk about some of that reading for today's column.
CLIVE CUSSLER
I've been reading Cussler for decades – from way back before he pieced off the writing of all his books. I used to grab each Dirk Pitt book when it came out. With the possible exception of Robert Ludlum, no one has ever been a 'stay up late, page turning' author for me, more than Cussler has.
Cussler's adventure tales frequently involve water and sea exploits. Two of his heroes, Dirk Pitt and Kurt Austin, work for NUMA – the National Underwater Marine Agency. It's a fantasy organization for Cussler, with unlimited funds and governmental support, to reclaim treasure, stop terrorists, Bond-like villains – anything. And The Oregon Files are about a fantasy crew on a super high-tech ship that does similar world-shaking missions for the CIA. Cussler books are exciting and fun.
My love of the Pitt books waned quickly with the introduction of his kids, Dirk (really – the SAME name?) and Summer. The shark was jumped in Valhalla Rising. I didn't care for Trojan Odyssey, and when Cussler's own son, Dirk became co-author, on Black Wind, I gave up on the series. There is far too much to read – including better books from the Cussler world, to read a 'meh' series. I have read 18 of the 25 Pitt books, and just re-read The Mediterranean Caper, while listening to the unabridged Black Wind. I have no desire to move forward on the seven books I haven't read yet. I'm much more likely to re-read something.
Pitt is very much in the Doc Savage, adventurer mold and the books before his kids took over are a blast to read and highly recommended. Most Pitt books follow the Cussler formula of some event from the (usually distant) past. That event ties into the main plot, though it's not always obvious in the early going. Night Probe was my first Pitt book and I was hooked for a long time. Cussler wrote seventeen Pitt novels on his own, with his son co-authoring eight.
I wasn't particularly disappointed in the decline of the Pitt series because I had already shifted my attention to his Kurt Austin adventures, tagged The NUMA files. Austin is the head of NUMA's special operations team and characters from the Pitt books pop up once in a while. Like Pitt, Austin is a tough hero with fancy cars, an unlimited skill set and his own sidekick. While Pitt has Al Giordino, Austin has Joe Zavala. I can't quite explain how, but this series is not a carbon copy of the Pitt books, and I like them better. I have read the first nine, with seven more to go. I recently read Devil's Gate, and listened to The Navigator.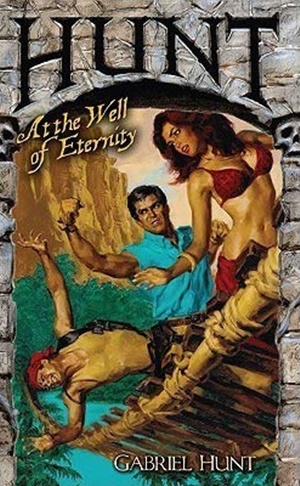 I quite enjoyed both books and I'm once more into the Austin series. I never stopped liking them, I just set them aside as I read other things (two authors I need to catch up on, Randy Wayne White, and James Lee Burke, fall in that same category). Paul Kemprecos co-wrote the first eight books in the series, with Graham Brown replacing him with Devil's Gate. I found no drop-off in quality.
Juan Cabrillo and The Corporation sail the oceans in the Oregon a tricked-out super ship that looks like a floating junkyard. The crew has everything you can imagine, including a make-up artist/disguise expert from a Hollywood movie studio. These are more technical books than the other series. Because of this, The Oregon Files stand out from the other four series' and I quite like it. I read Corsair and The Silent Sea and enjoyed both – the first more than the second. I have every intention of getting current on this series. Craig Dirgo co-authored the first two books. Jack DuBrul replaced him for the next seven novels. Boyd Morrison has been on board for the last four – I haven't gotten to any of his yet.
Isaac Bell is an early twentieth century detective who works for a – you guessed it – fantasy agency with unlimited funds and resources. The Van Dorn Detective Agency is like the uber-Pinkertons.  Bell is pretty much Dirk Pitt and Kurt Austin in a different time. The books follow the Cussler formula, and I enjoy the change of profession and setting. I liked the first two books, but then I stopped reading Cussler altogether. I just read The Spy, and liked it enough to start The Race. I'll catch up on this series two, which is almost even with The NUMA Files as my favorite Cussler series these days. They're fun. Justin Scott has co-authored all ten books.
Finally, we have The Fargo Files. Sam and Remy Fargo are a treasure-hunting married couple with, you guessed it, unlimited resources; and they constantly find themselves in epic adventures. I've only read the first book in the series, and I thought that it was okay. I will get around to reading the next one, but it didn't grab me enough that I'm in a big hurry to do so. Grant Blackwood co-authored the first three, with Thomas Perry in for two, then Russell Blake for two more, and Robin Purcell for the most recent four.
So, I've rediscovered Clive Cussler, and I'm glad I did!
GABRIEL HUNT
At the same time, I revisited the Gabriel Hunt books from Charles Ardai's Hard Case Crime. Hunt is even more Doc Savage-ish than Dirk Pitt. They remind me a bit of H. Haggard Rider's adventures. Six different authors wrote books in the series. I enjoyed the first two, from Black Gate guest poster James Reasoner, and then Ardai himself. I'm not a fan of Christa Faust's rather rough Hard Case titles, and I gave up midway through book number four (I couldn't find number three). But I will continue on with the others. It's a very fun series for the Doc Savage fan.
TONY HILLERMAN
I'm a big Tony Hillerman fan, as evidenced by the three-part series I did here at Black Gate. In the last month, I have listened to an unabridged audiobook of The Dark Wind, and abridged versions of Skinwalkers, Thief of Time, and Coyote Waits. I'm also reading Coyote Waits right now: they did cut out a bit for the unabridged versions.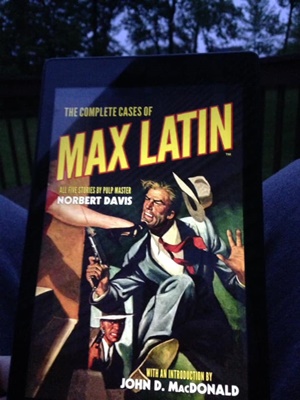 I also listened to an unabridged version of a non-Navajo Tribal Police book, The Fly on the Wall, which is one of my favorite novels. Even if it doesn't happen until I'm not with Black Gate anymore (I mean, O'Neill is going to find out I'm still hanging around in the sub-cellar someday, right?), I plan on a post about that excellent book. I still think  Hillerman is one of the best mystery authors I've read.
I've been leery about continuing Hillerman's series, which his daughter Anne is now writing. I finally tried Spider Woman's Daughter. It was a struggle. Bernie Manuelito is the main character now, and the frequent scenes with her mother and sister issues are wearying. I wrote about her father's keen insights into issues and human nature, along with his excellent writing style. Anne's plotting isn't as strong, Chee has largely been emasculated, and the book's center was a feminine perspective. None of those things played a part in why I was a fan of Hillerman's eighteen books in the series. I may give the second book a try, but it's not my cup of tea.
My son and I love Psych – we've watched the entire series three times through. And I watched it during it's initial run. So, both of us read all five spin-off books by William Rabkin. Rabkin is the screenwriting partner of Lee Goldberg, who wrote most of the Monk books. They wrote a couple excellent scripts for A&E's fantastic Nero Wolfe tv series (which I wrote about here). Rabkin definitely had the characters down pat. We liked all five of the books, and it's too bad he didn't write more.
Readers of the first A (Black) Gat in the Hand series (which should be ALL of you!), and also of my Back Deck Pulp posts on FB, know that the under-appreciated Norbert Davis is on my hardboiled Mt. Rushmore. I re-read the Max Latin collection from Altus Press yet again, and bought the audiobook so I could listen to it as well. I even wrote the first part of a Latin pastiche. And, I'm working on an introduction to the collection to replace the rather jerkish one that John D. MacDonald wrote. Now, JDM is my favorite author, period. He is one of the best in the twentieth century in any genre. But he must have been in a bad mood when he wrote this intro. It's not even a case of damning with faint praise. I recommend Davis, and definitely the Max Latin collection.
To prepare for the new Black Gate column, I read short stories from folks like Stewart Sterling, T.T. Flynn, Robert E. Howard (I was on a western kick), Roger Torrey, and Robert Leslie Bellem. I continued my long-time habit of reading Carroll John Daly and Frederick Nebel (who is also on my hardboiled Mt. Rushmore) and even (finally) read Raoul Whitfield's Death in a Bowl.
Of course, I've been re-reading Howard's Conan stories as Hither Came Conan ran weekly here at Black Gate.
I also grabbed Jack Higgin's Sheba from the shelf for a quick re-read. Eventually, the Sean Dillon books all seemed the same to me and I gave up on that series, but I have long been a huge fan of Higgins' books and have almost all of them.
Frankly, I'd rather read than just about anything, including write. I'm pretty much happiest when I've got a book in my hands. Or my Fire (I recently got my Overdrive.com account going and my son and I have been checking out a TON of books – including audiobooks. It's working very well).
---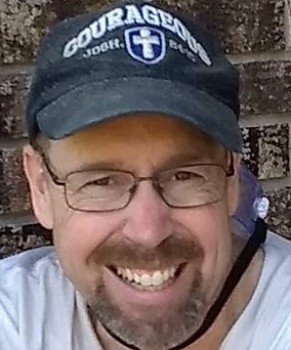 Bob Byrne's 'A (Black) Gat in the Hand' was a regular Monday morning hardboiled pulp column from May through December, 2018.
His 'The Public Life of Sherlock Holmes' column ran every Monday morning at Black Gate  from March, 2014 through March, 2017 (still making an occasional return appearance!).
He organized 'Hither Came Conan,' as well as Black Gate's award-nominated 'Discovering Robert E. Howard' series.
He is a member of the Praed Street Irregulars, founded www.SolarPons.com (the only website dedicated to the 'Sherlock Holmes of Praed Street') and blogs about Holmes and other mystery matters at Almost Holmes.
He has contributed stories to The MX Book of New Sherlock Holmes Stories – Parts III, IV,  V and VI.
And he contributed to The New Adventures of Solar Pons.