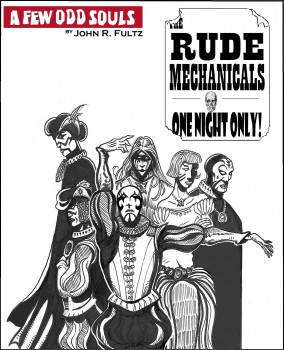 Back at the end of March I started serializing A FEW ODD SOULS online at www.johnrfultz.com The novel has now reached its mid-point with 11 illustrated chapters available for reading, and 11 more to go. So far, so good!
This experiment to madly defy "traditional" publishing by giving a novel away for free online is going quite well. I'm gathering new readers every day. I've also decided (based on the advice of a brilliant friend) to post the chapters on Wattpad as well, where I'm slowly building a second following.
Each chapter of this Big Weird Epic includes an original pen-and-ink illustration by Yours Truly. It's very rare these days to find a novel that is so profusely illustrated–you're lucky if you get a cool cover and a nice frontspiece–but nobody is paying for full-page illustrations for every single chapter. So I'm doing it because I can. It's also quite fun, and the readers really dig it.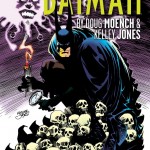 I'm honored to announce that legendary BATMAN artist Kelley Jones will be inking my pencils for Chapter 14. That illustration will be very special indeed. Kelley is not only one of my all-time favorite comic book artists, he's also a giant in the field, a true original, and one helluva nice guy. His involvement seriously elevates the entire experiment. Meanwhile, SOULS continues winning hearts and minds. At this point I plan on continuing my schedule of two new (illustrated) chapters per week.
Read A FEW ODD SOULS for yourself at www.johnrfultz.com 
Did I mention it's FREE?
The Weird Must Flow…