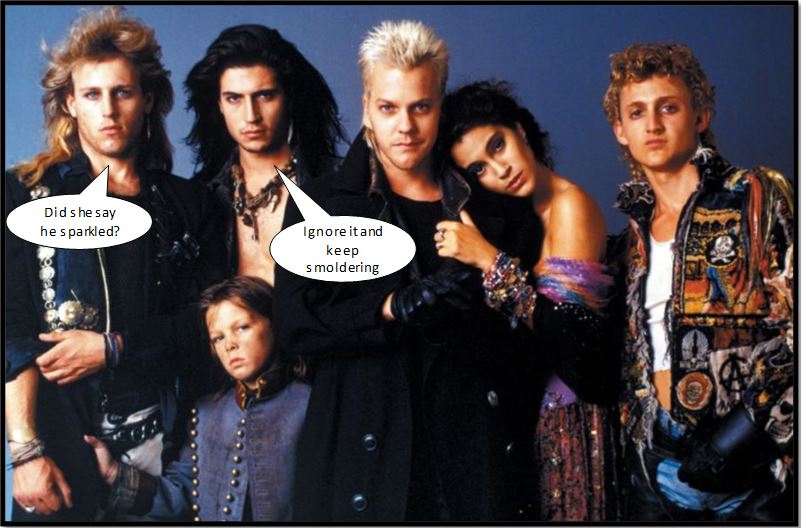 Long before new-age, flannel-wearing vampire Edward Cullen pouted and emo'd his way through not drinking blood in the Twilight series, there were the dangerously sexy boys from Santa Carla who introduced the 80's to motorcycle-riding vampires with incredible fashion sense.
The Lost Boys premiered in the summer of 1987 with the tag line, "Sleep all day. Party all night. Never grow old. Never die," basically summing up every 80's kid's deepest desires. Though The Hunger arguably provided vampires with their first 20th century panache, Jason Patric and Kiefer Sutherland brought us the idea of a teen-vamps in all their dark, leather-clad, bad-boy glory; effectively changing the genre forever by then giving rise to the Joss Whedon-helmed television series Buffy the Vampire Slayer and its subsequent universe.
Two unfortunate and highly-forgettable sequels followed, neither of which managed to capture the magic of the first. Lost Boys – The Tribe (2008) saw the return of only one original cast member, Cory Feldman, and tried to make up for its shortcomings of pretty much ripping off the original plot, by throwing in a whole lot of skin. Lost Boys – The Thirst followed two years later with Feldman still in tow and fared slightly better with fans, but it was clear the whole concept either needed to be dropped, or get a reboot for the 21st century.
And voila… here we go.
---