The Golden Age of Science Fiction: Ballantine/Del Rey
The Golden Age of Science Fiction: Ballantine/Del Rey
| | | |
| --- | --- | --- |
| Cover by Darrell K. Sweet | The World of Science Fiction | Cover by Doug Beekman |
Peter Graham is often quoted as saying that the Golden Age of Science Fiction is 12. I was reminded of this quote last year while reading Jo Walton's An Informal History of the Hugo Awards (Tor Books) when Rich Horton commented that based on Graham's statement, for him, the Golden Age of Science Fiction was 1972. It got me thinking about what science fiction (and fantasy) looked like the year I turned twelve and so this year, I'll be looking at the year 1979 through a lens of the works and people who won science fiction awards in 1980, ostensibly for works that were published in 1979. I've also invited Rich to join me on the journey and he'll be posting articles looking at the 1973 award year.
The Locus Awards were established in 1972 and presented by Locus Magazine based on a poll of its readers. In more recent years, the poll has been opened up to on-line readers, although subscribers' votes have been given extra weight. At various times the award has been presented at Westercon and, more recently, at a weekend sponsored by Locus at the Science Fiction Museum (now MoPop) in Seattle. The Best Book Publisher Award dates back to 1972, although in 1975 and 1976 the Publisher Award was split into paperback and hardcover categories. Ballantine Books won the award each year from its inception through 1977 (winning the paperback for the two experimental years with the Science Fiction Book Club winning the hardcover award). In 1978, when Del Rey was established as an imprint of Ballantine, Ballantine/Del Rey began winning the award. The award was not presented in 1979 for works published in 1978, but when it was reinstituted in 1980, Ballantine/Del Rey picked up its winning streak. In 1980, the Locus Poll received 854 responses.
Del Rey published eight hardcovers in 1979, including Anne McCaffrey's Dragonquest, Katherine Kurtz's Camber of Culdi, Roger Zelazny's Roadmarks, Han Solo at Stars' End and Han Solo's Revenge, by Brian Daley, and Dark Is the Sun and The Lovers, by Philip José Farmer. The three trade paperbacks they published included a reprint of Raymond Healy & J. Francis McComas's landmark anthology iAdventures in Time and Space, the collection The Fantasy Worlds of Peter S. Beagle, and Lester del Rey's non-fiction work The World of Science Fiction: 1926-1976: The History of a Subculture. They also published more than 100 mass market paperbacks with several, such as McCaffrey's Dragonflight and Stephen R. Donaldson's The Power That Preserves having multiple reprints throughout the year.
In addition to the Healy/McComas anthology, Del Rey published two other anthologies, The Best Science Fiction Novellas of the Year #1 and The Best Science Fiction of the Year #8, both by edited by Terry Carr. In the same issue of Locus that announced the Award results, there is also an article stating that Del Rey had decided to cease publication of the Carr anthologies. Del Rey's The World of Science Fiction was joined by David Gerrold's The World of Star Trek, Frederick Pohl's The Way the Future Was: A Memoir, and Robert Foster's The Complete Guide to Middle-Earth in the non-fiction department. Several collections were published, including four volumes of the De Rey "Best of" series, highlighting the works of James Blish, Hal Clement, Fritz Leiber, and Stanley G. Weinbaum.
| | | |
| --- | --- | --- |
| Cover by H.R. Van Dongen | Cover by Eric Ladd | Cover by H.R. Van Dongen |
Novelists whose work was being published by Del Rey in 1979 included Alan Dean Foster (5 novels, including the novelization of the film The Black Hole), Anne McCaffrey (7 novels, including 3 Pern books, 3 Doona books, and The Ship Who Sang), Edgar Rice Burroughs (9 Barsoom reprints), L. Frank Baum (7 Oz reprints), Piers Anthony (3 Xanth novels), Stephen R. Donaldson (3 Covenent novels), Roger Zelazny, Robert Heinlein, Robert Silverberg, Ray Bradbury, and Tim Powers's The Drawing of the Dark, among others.
Del Rey Books was established as an imprint in 1977 with the company's primary editor being Judy-Lynn del Rey, Lester del Rey's fourth wife. Judy-Lynn had worked for Ballantine and helped revive their science fiction line prior to the establishment of Del Rey Books. Their first novel was Terry Brooks's Sword of Shannara and they also published the movie tie-in for Star Wars (and subsequent novels) from the very beginning.
As Locus noted, "Del Rey continues to dominate first place in this category." The other top five publishers included (in order of finishing) Ace, Berkley/Putnam, DAW, and the Science Fiction Book Club.
---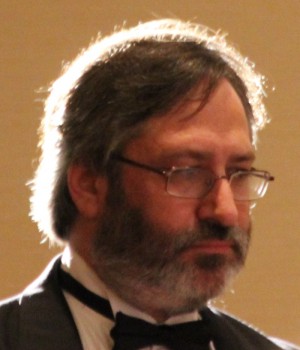 Steven H Silver is a sixteen-time Hugo Award nominee and was the publisher of the Hugo-nominated fanzine Argentus as well as the editor and publisher of ISFiC Press for 8 years. He has also edited books for DAW and NESFA Press. He began publishing short fiction in 2008 and his most recently published story is "Webinar: Web Sites" in The Tangled Web. Steven has chaired the first Midwest Construction, Windycon three times, and the SFWA Nebula Conference 6 times, as well as serving as the Event Coordinator for SFWA. He was programming chair for Chicon 2000 and Vice Chair of Chicon 7.