Read an Excerpt from Howard Andrew Jones' Upcoming For the Killing of Kings at Tor.com
Read an Excerpt from Howard Andrew Jones' Upcoming For the Killing of Kings at Tor.com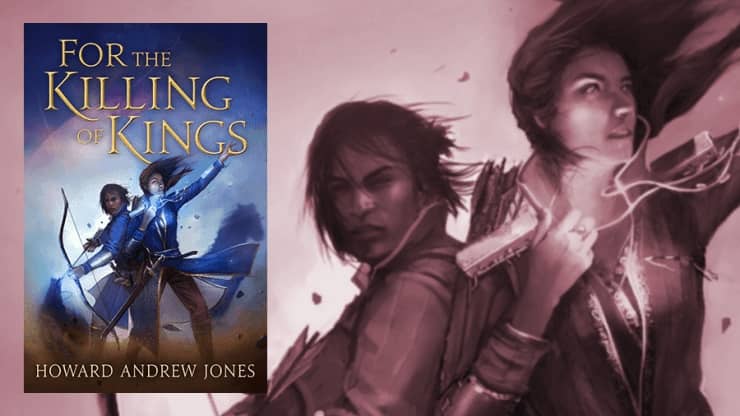 Howard Andrew Jones upcoming novel For the Killing of Kings is the finest thing he has ever written — and considering his previous books include the modern fantasy classics The Desert of Souls and The Bones of the Old Ones, that's saying a great deal. It is the opening volume The Ring-Sworn Trilogy, and one of the major fantasy releases of the year. I had a chance to blurb the hardcover release from St. Martin's Press, and did so enthusiastically. Here's what I said:
For The Killing of Kings is a white knuckle murder mystery brilliantly set in a Zelazny-esque fantasy landscape. It has everything ― enchanted blades, magic rings, edge-of-your seat sword fights, Game of Thrones-scale battles, ancient legends… It is the finest fantasy novel I have read in years.
The Tor.com excerpt features one of my favorite scenes, as Kyrkenall and Elenai approach a strange tower and find it defended by a mysterious ring of obelisks… and something far more sinister. Read the complete chapter here.
If you find yourself captivated by the excerpt, you won't have long to wait. For the Killing of Kings will be published by St. Martin's Press in three weeks, on February 19, 2019. It is 368 pages, priced at $26.99 in hardcover and $13.99 in digital formats. The cover artist is uncredited. In addition to the exclusive Tor.com excerpt, you can also read the first chapter at the Macmillan website here, and keep up with the latest news at Howard's website here.