Birthday Reviews: Ralph Robin's "Inefficiency Expert"
Birthday Reviews: Ralph Robin's "Inefficiency Expert"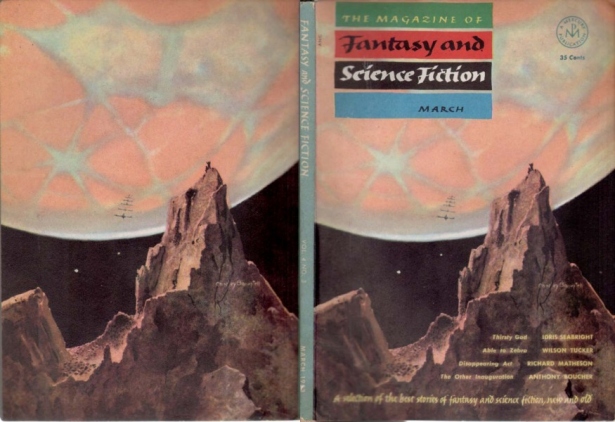 Cover by Chesley Bonestell
Ralph Robin was born on September 7, 1914 and died in December 1983.
Robin worked as a chemist for the National Bureau of Standards as well as working as a Professor of English at American University in Washington. In 1976 he received the Christopher Morley Award from the Poetry Society of America. His career as a science fiction author spanned 1936 to 1953, during which time he published a dozen stories in a variety of magazines.
"Inefficiency Expert" was originally published in the March 1953 issue of The Magazine of Fantasy and Science Fiction, edited by Anthony Boucher and J. Francis McComas. Two years later it was translated into Italian as "Esperto di inefficienza" for publication in Fantascienza #5, edited by Livio Garzanti. It has never been reprinted in English.
Robin has created a society in which people have inhabited two planets, Leu and Tagr. Tagr is the more structured, authoritarian planet while Leu is more easy going, but at the same time introverted. The only citizens of Leu who will generally talk to foreigners are those who hold the title politeman, such as Vorasel. When Tagrian Transportation Executive Dalet-Fraygo-Tapandri-Mil finds himself stranded on Leu while his spaceship is being repaired, politeman Vorasel is assigned to communicate with him, which also results in Vorasel taking Dalet on a tour of some cultural points in Leu.
Throughout the tour, Dalet is abusive to Vorasel, the other Leuans he meets, and Leu culture in general, pointing out how inefficient they are and how much better their world would be if they used the Tagrian method of punishment to encourage their citizens. In the course of the tour, Vorasel happens to show Dalet a group of students who are being trained in the Leuan way of life, but aren't quite taking to the politeness that Leuans embrace. Dalet immediately takes a liking to them, seeing in them the sort of spirit he considers Tagrian.
There is a Swiftian feel to Robin's story, providing the two clashing and extreme cultures which are trying to mesh with each other for even a short period of time. The Committee of Bores, which rules over Leu, could come directly from Gulliver's Travels and, while it sounds like a perfectly dreadful system of government, has a wonderfully humorous impact on the story. Vorasel, the inefficiency expert of the title, of course is revealed to be a master planner who hides his ability behind the apparent ineptitude that so enraged Dalet.
Reviewed in its original appearance in The Magazine of Fantasy and Science Fiction, edited by Anthony Boucher and J. Francis McComas, March 1953.
---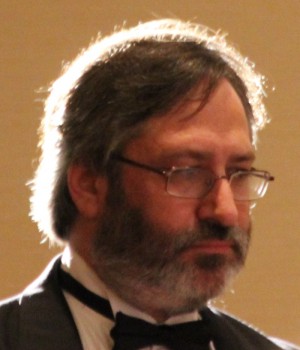 Steven H Silver is a sixteen-time Hugo Award nominee and was the publisher of the Hugo-nominated fanzine Argentus as well as the editor and publisher of ISFiC Press for 8 years. He has also edited books for DAW and NESFA Press. He began publishing short fiction in 2008 and his most recently published story is "Doing Business at Hodputt's Emporium" in Galaxy's Edge. Steven has chaired the first Midwest Construction, Windycon three times, and the SFWA Nebula Conference 6 times, as well as serving as the Event Coordinator for SFWA. He was programming chair for Chicon 2000 and Vice Chair of Chicon 7. He has been the news editor for SF Site since 2002.