Birthday Reviews: Ralph Robin's "Inefficiency Expert"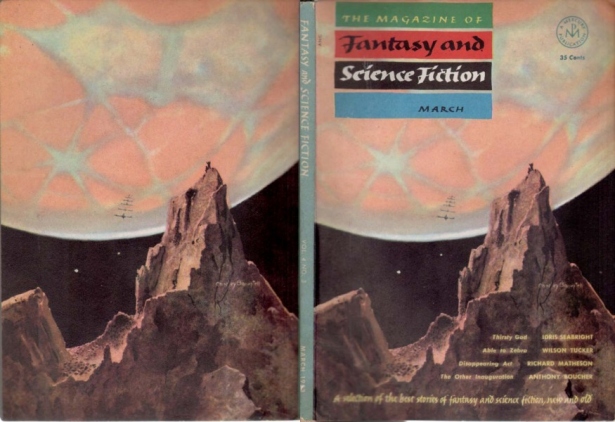 Cover by Chesley Bonestell
Ralph Robin was born on September 7, 1914 and died in December 1983.
Robin worked as a chemist for the National Bureau of Standards as well as working as a Professor of English at American University in Washington. In 1976 he received the Christopher Morley Award from the Poetry Society of America. His career as a science fiction author spanned 1936 to 1953, during which time he published a dozen stories in a variety of magazines.
"Inefficiency Expert" was originally published in the March 1953 issue of The Magazine of Fantasy and Science Fiction, edited by Anthony Boucher and J. Francis McComas. Two years later it was translated into Italian as "Esperto di inefficienza" for publication in Fantascienza #5, edited by Livio Garzanti. It has never been reprinted in English.
Robin has created a society in which people have inhabited two planets, Leu and Tagr. Tagr is the more structured, authoritarian planet while Leu is more easy going, but at the same time introverted. The only citizens of Leu who will generally talk to foreigners are those who hold the title politeman, such as Vorasel. When Tagrian Transportation Executive Dalet-Fraygo-Tapandri-Mil finds himself stranded on Leu while his spaceship is being repaired, politeman Vorasel is assigned to communicate with him, which also results in Vorasel taking Dalet on a tour of some cultural points in Leu.