Barry Malzberg on the Pocket Best of…. Volumes
Barry Malzberg on the Pocket Best of…. Volumes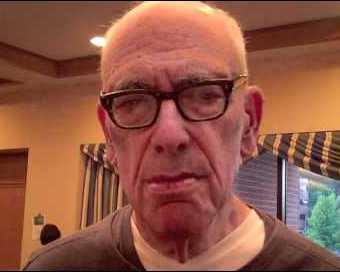 On Friday I wrote here about the Best of collections from Pocket Books published in the late 70s, which featured Robert Silverberg, Poul Anderson, Walter M. Miller, and many others. Most had introductions by Barry Malzberg, the respected editor who'd helmed Amazing and Fantastic (and future editor of the SFWA Bulletin), and I wondered aloud if the books had been edited (or ghost-edited) by Malzberg.
Reader Alvaro Zinos-Amaro, author of Traveler of Worlds: Conversations with Robert Silverberg, leaped into action. "I asked Barry if he did the editing & teaser texts, per your speculation," he told me. "Here's his answer, which he said was fine to share." Based on the comments on that post, I thought you lot might be as interested as I was, so here's Barry's reply.
The eight Best of collections were conceived by Robt. Gleason, the sf editor at the time [my novel] Beyond Apollo was acquired for sublicense from Random House and he remained there from 1972-1976. Those collections were acquired by him; he was fired in 1974 (went over to Playboy Press) and succeeded by his young assistant (b. 1952) Adele Leone Hull.

It was her idea to commission me for the eight Introductions (at $75 apiece!) and she wrote the cover copy; I had nothing to do with the collections beyond the Introductions. Hull was the sf editor at Pocket Books until 1978, went over very briefly to Pyramid and when Pyramid in 1979 was fully absorbed (under the Jove imprint) into Harcourt she became an agent.
That's the first confirmation I have that there were eight volumes in the series with a Malzberg intro (I count at least 10 overall), so I'm doubly grateful to Alvaro for passing that along. Our previous coverage of Barry includes my thoughts on his collections Astounding Science Fiction in the 1950s and Bug-Eyed Monsters (both co-edited by Bill Pronzini), and his novel Underlay.