Goth Chick News: Music From Where It All Began
Goth Chick News: Music From Where It All Began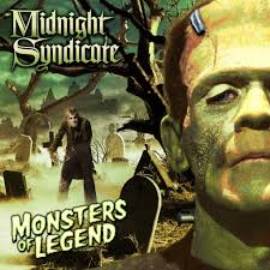 It might have been at a sleep-over, huddled around the TV and a local public broadcasting station, or more recently around an older sibling's laptop.
It could have been in a midnight show at the broken-down theater in the town where you attend college or, heaven-forbid, at the cliché of a drive-in.
Wherever it was, you'll never forget it – that night (for it certainly was at night) when you discovered the classic movie monsters.
Who was first?
Dracula?
Frankenstein?
It doesn't matter. The impact was the same. And whether you went on to be a lifelong fan of the genre or just a Lugosi devotee, there will forever be a place in your heart for that first time.
It's a lot like love, only with more running and screaming.
Midnight Syndicate understands exactly how you feel and they've created a soundtrack to go along with your memories.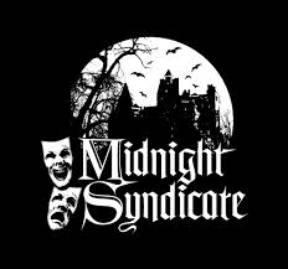 My favorite gothic-horror boy band has just released their sixteenth studio album Monsters of Legend.  This tribute to the golden age of horror is inspired by the films of the silent era, Universal Studios' horror classics and Hammer Films, among others.
Specializing in what they call "cine-fusion" (a blending of movie soundtracks and pop music), Midnight Syndicate has really outdone themselves this time. Monsters of Legend contains 21 tracks comprising over an hour of original music. And although the band promises the new disc will deliver the dark atmosphere haunted house designers, roleplaying gamers, and Halloween music enthusiasts expect from them, they feel they've crafted a disc that transcends their (and my) favorite time of year.
Composer Gavin Goszka states:
We feel we've taken things up a notch both musically and with the sound design on this release.  There's a lot to listen to and lose yourself in.
If you are the sort who is transported by music, then pop in those ear buds, close your eyes and listen to track one: "Return to Arcacia." The next thing you know, you're walking along a lonely Carpathian carriage trail, fog swirling around your feet as you hold aloft a flickering lantern while wolves howl in the distance.
Then you find yourself standing high atop a turret in the driving rain looking through a portal in the floor as you watch a sheet-draped body being pulled upward toward the lightning splitting the sky ("Building the Monster"). Or you are just dropping off to sleep in an opulent Victorian bedroom when the glow from the dying embers casts the shadow of Nosferatu on the brocaded wall ("Unwanted Visitor.")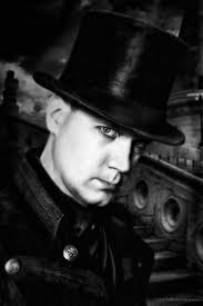 Midnight Syndicate founder and composer Ed Douglas states:
We want to make you feel like you are a character in one of those classic horror films – that you've entered a world where any one of the iconic monsters could be right around the corner.
Mission accomplished Ed.
It's not just the music alone that gets inside your head. Midnight Syndicate has sprinkled their orchestral artistry with sound effects and voiceovers – specifically from voiceover artist Dick Terhune known in the haunted attraction industry as the "voice from hell."
'nuff said.
Monsters of Legend is available now at Midnight Syndicate's web site, as well as on iTunes and Amazon.com. It will be available at select Halloween retailers beginning in August.
But why wait?
Want to try out a track without committing your own imagination to the task? Check out the tune "It Lives" set to stills from Boris Karloff's classic portrayal of Frankenstein.
So tell us about your first time (and you know what I mean). Post a comment or drop a line to sue@blackgate.com.