Birthday Reviews: G. Harry Stine's "The Easy Way Out"
Birthday Reviews: G. Harry Stine's "The Easy Way Out"
Cover by Kelly Freas
G. Harry Stine was born on March 26, 1928 and died on November 2, 1997. Most of his short fiction has been published using the pseudonym Lee Correy and he publishes non-fiction using his own name. His novels have appeared with both bylines.
Stine has had a number of science fact articles appear in Analog over the years, as well as several articles in Analog's "The Alternate View" series. He worked at White Sands Proving Grounds as a civilian scientist in the mid 1950s, and used his expertise to help create the model rocket movement. Stine served in the Citizen's Advisory Council on National Space Policy, which helped create the Strategic Defense Initiative proposal.
"The Easy Way Out" was published in Analog in April 1966, purchased by John W. Campbell, Jr. and appearing under the byline Lee Correy. Campbell included it in the anthology Analog 6 in 1968 and Isaac Asimov, Martin H. Greenberg, and Charles G. Waugh selected it for their anthology Science Fiction A to Z: A Dictionary of the Great SF Themes in 1982. Its last appearance was in Analog: The Best of Science Fiction, edited by Stanley Schmidt in 1985.
A group of alien invaders visiting Earth are the forerunners to a potential invasion. Part of a large intergalactic empire, their task is to rate the natives of the planet on a variety of indices to determine if an invasion is likely to succeed, although since they state that no planet has ever been bypassed, it isn't clear what the purpose of the ratings actually is.
The party only encounters three natives of Earth, a grizzly bear, a wolverine, and a couple of human children, but it is enough to convince them that the easiest thing to do is to avoid Earth all together, which of course leads to the question of what will happen when the humans eventually make their way into space. Stine's story is slight, but reasonably enjoyable.
Reprint reviewed in the anthology Analog: The Best of Science Fiction, edited by Stanley Schmidt, Galahad Books, 1985.
---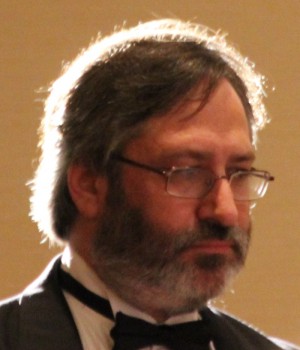 Steven H Silver is a fifteen-time Hugo Award nominee and was the publisher of the Hugo-nominated fanzine Argentus as well as the editor and publisher of ISFiC Press for 8 years. He has also edited books for DAW and NESFA Press. He began publishing short fiction in 2008 and his most recently published story is "Big White Men—Attack!" in Little Green Men—Attack! Steven has chaired the first Midwest Construction, Windycon three times, and the SFWA Nebula Conference 5 times, as well as serving as the Event Coordinator for SFWA. He was programming chair for Chicon 2000 and Vice Chair of Chicon 7. He has been the news editor for SF Site since 2002.