Things Your Writing Teacher Never Told You: The Many Faces of Bob Weinberg
Things Your Writing Teacher Never Told You: The Many Faces of Bob Weinberg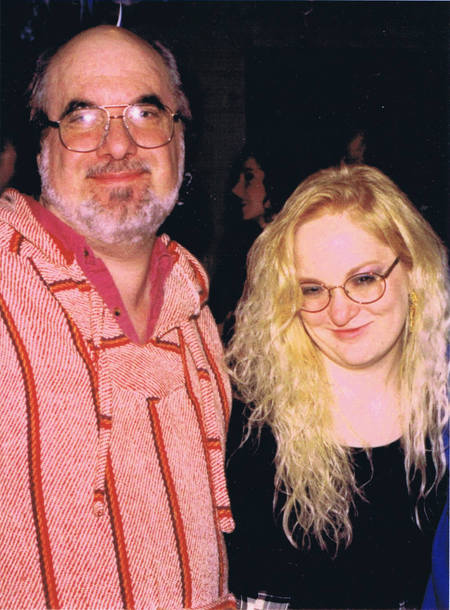 Robert Weinberg and Tina Jens
In many ways, Bob was like the Tony Randall character in the movie 7 Faces of Dr. Lao. In the movie, Tony Randall is the "owner" of a mysterious circus that visits a western town. He appears in different guises to teach the townspeople what they each need to know to become better people. Based on a novel by fantasy writer Charles G. Finney, the screenplay was written by one of Bob's favorite authors, Charles Beaumont. To one townsperson, Dr. Lao is the oracle Apollonius; to another, the music-loving, goat-god Pan; to yet another, Merlin the magician and wizard.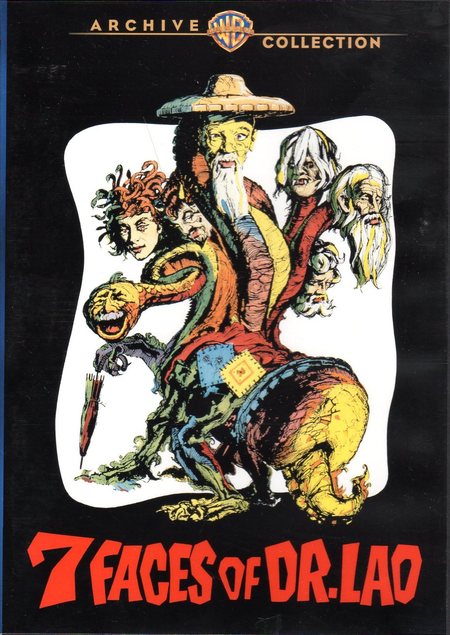 I think Bob would appreciate the comparison. When I first met him, around 1990, he was already well-known as a specialty mail-order bookstore owner of Weinberg Books, shipping genre books and related items to clients all over the world. He and his customers kept many small presses a float. When I started Twilight Tales small press, he carried all our titles, from the early, colored cardstock, staple-bound chapbooks to our later perfect bound glossy-covered books, one of only about a dozen bookstores nationally to do so.
When I met him, the bookstore business was but one of his faces. He'd already been a mathematician, and was a genre and pulp art collector and dealer.  He was owner and curator of the original Weird Tales magazine story archive. He'd been a successful small press editor and publisher, and later, would go on to write lushly illustrated history books about Weird Tales, Horror of the 20th Century, and more. Over the span of his career, he'd edit more than 150 books and anthologies, for numerous publishers, spanning the commercial genres.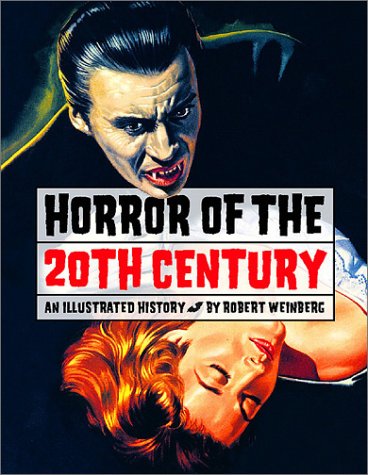 I met him at a Chicago SF/F/H convention, either Windycon or Capricon. He was there as a horror author. I was fairly new to Chicago, and completely new to fandom. I was an aspiring fiction writer, but growing up in a small town in Iowa, I had no idea such a world existed. We got to talking, he introduced me around, and encouraged me to send him one of my stories for feedback. Soon after, Bob hired me to be a part-time publicist for his books. He paid me in money, manuscript critiques, advice, and introductions to others in the field. In those early days, he was focusing on his horror novels, or as he would later term them, his occult thrillers: The Devil's Auction, The Armageddon Box, The Black Lodge, and The Dead Man's Kiss.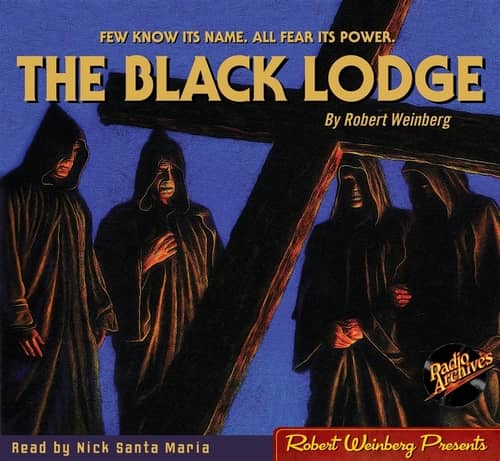 Like all his books, these came from one his many faces. They were based on his interest in Jewish mysticism and numerology. I was particularly fond of The Black Lodge, as it featured a character Bob would return to over and over in his short stories and his comics, psychic detective Sid Taine. (Years later, through Twilight Tales, I'd publish a collection of all his Sid Taine stories called The Occult Detective: The Adventures of Sidney Taine.)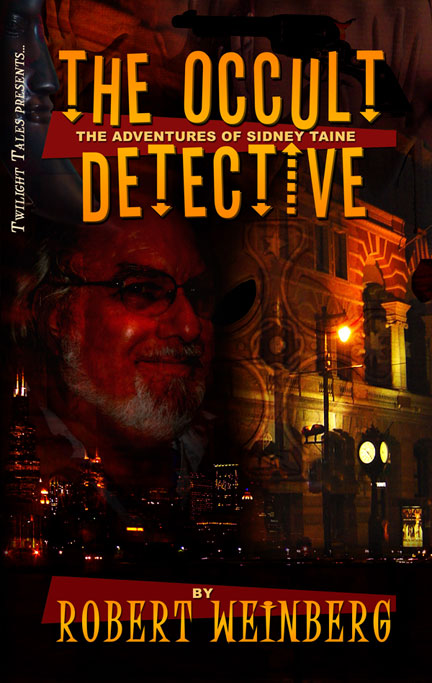 Somewhere around this time, we both got involved with the Horror Writers Association. Bob ran for vice president. I helped him run his campaign. I ran for the board of trustees, and wound up chairing it while he was VP.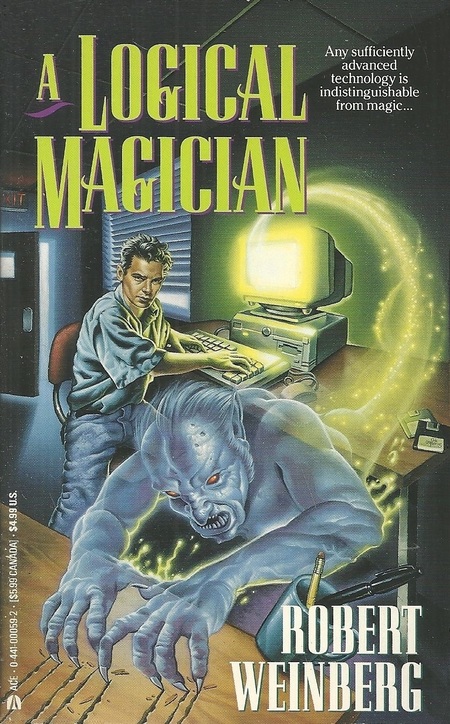 After the occult thriller quartet, Bob donned another face, turning his pen to his duo of humorous fantasy adventures, A Logical Magician and A Calculated Magic. Just as it was not hard to see Bob's face under Sid Taine's fedora, it was easy to see Bob under the pointy hat of the math-major wizard.
Bob would go on to write a series of wildly popular books tied in to the White Wolf RPG worlds. His horror quartet and his White Wolf novels gained him a lot of fame among the Goth and Satanists communities.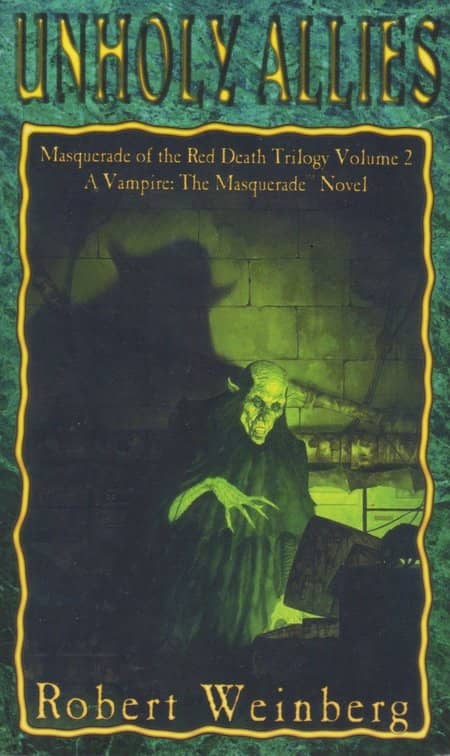 At one World Horror Convention we both attended, he told me a group of very friendly Satanists had invited him to a midnight ceremony. I'm not sure I'd have gone alone… but he did. I admit I was relieved to see him the next day. Over dinner, we speculated with friends on how the Satanists might have disposed of his body without getting caught in a major hotel with a convention going on. I'm fairly sure that conversation spawned a number of fiction stories.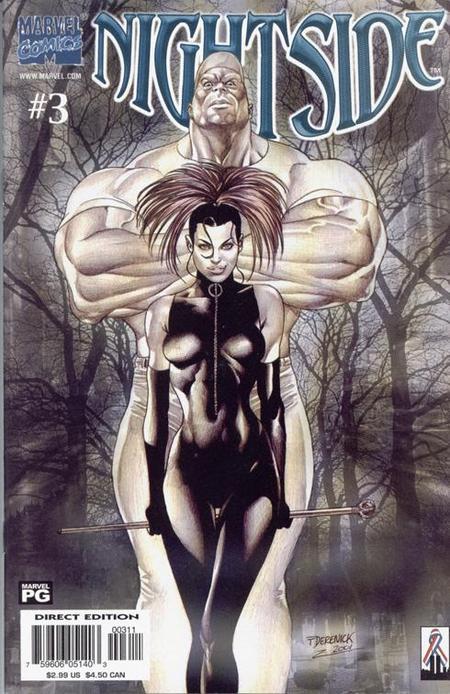 One success would lead to another. I got busy with my small press and my own writing, so my days of working on publicity or HWA business with him were done. But we stayed in touch. His White Wolf work led to him being asked to write novels based on video games both here and abroad, and multiple comic book runs, including X-Men's Cable, and his own creation, Nightside, for Marvel. Those led to "Secrets Revealed" books on both the X-Men and Spider-Man.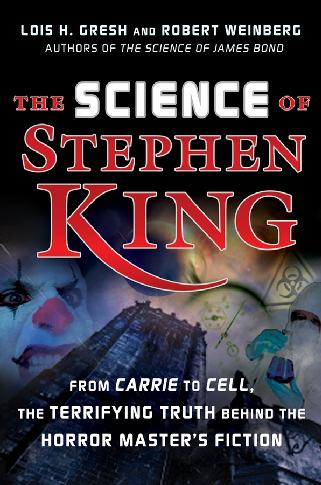 In yet another guise, he turned his logic-loving, magic-loving mind to pop science books as part of the trend that was shaking up publishing. Collaborating with Lois H. Gresh, they wrote multiple titles that were published all around the world, including The Science of Supervillains, The Science of James Bond, and From Science to the Supernatural, Why Did It Have to be Snakes? The Many Mysteries of Indiana Jones.
Did I mention he was raking in awards in nearly all these categories?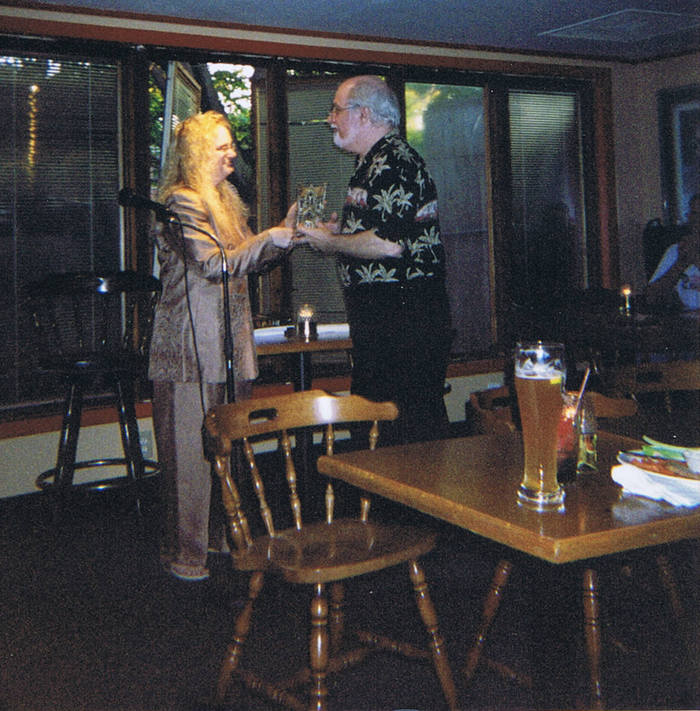 Bob was unable to travel due to health issues to accept his 2002 Bram Stoker Award
for Illustrative Narrative: Nightside. I accepted it on his behalf, and then we did
an awards presentation for him at the Twilight Tales reading series.
All these guises were logical, if playful, steps in his career. All of them were recognizable faces, or masks, for Bob.
But I'd like to tell you about one that was much more improbable. Remember, Bob was a Jewish kid from New Jersey, who loved nothing more than to go into NYC, comb through the used bookstores looking for old pulp titles, go have a corned beef sandwich at Carnegie Deli, then round out the evening catching a Broadway musical. What I'm saying is, he was a city slicker.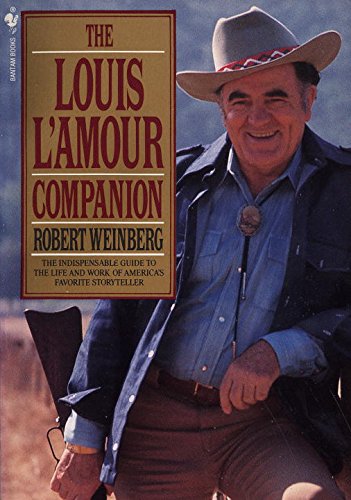 So what on earth was he doing writing The Louis L'Amour Companion? (Though considering Dr. Lao visited a western town, maybe it wasn't such a stretch.) This was back in 1993, shortly after he'd finished the occult thriller quartet. "I know it's not the field you're interested in, but would you help me publicize it?" Bob asked. I knew a little bit about Louis L'Amour. He was my grandma's favorite author, and I'd even read a book or two by him, when visiting her in North Carolina. I didn't know anything about the Western publishing world, what magazines or papers to send it to for review. But he said that was alright, the publisher had promised to take care of that. "What else can we do?"
I should mention that, though I had little to do with it, the book would go on to become a best-seller with more than 100,000 copies in print.
I didn't ride a horse, and I'd never been out west. But it just so happened, I had a connection I could exploit.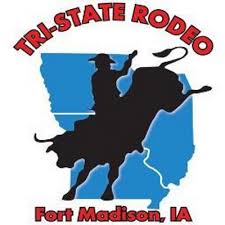 I grew up in Ft. Madison, Iowa, a Santa Fe railroad town. Starting in about 1938, Hollywood star and real life Cowboy Gene Autry would load horses, bulls, and cattle onto a train and ship them from Texas to Madison Square Garden in NYC for a big show. But you couldn't keep those critters caged like that without a break. So, Autry's train would stop overnight in Ft. Madison. A Santa Fe Railroad telegrapher and a local banker got to talking with Autry, and they came up with the idea of a rodeo. Might as well make some money between Texas and NYC. The first Ft. Madison rodeo was held in 1948, and has been going strong, drawing some of the best-known cowboys on the rodeo circuit, ever since then.
For one week every September, the whole town pulls their cowboy boots and hats and Western shirts out of the back of their closets and turn into honorary cowboys and cowgirls, right along with the thousands of tourists who come to visit each year.
Ft. Madison was also the home of the first U.S. military fort in the upper Mississippi region. It didn't last long. They'd situated it at the base of the bluffs, and the Sauk Native American tribe, who didn't want them there, could sit on their horses up in the bluffs and shoot flaming arrows into the fort. The historical reconstruction of the fort has lasted much longer than the original fort ever did. But it looks mighty fine sitting next to the Mississippi River and brings in a lot of the historical re-enactment groups – who love to come during rodeo week.  That was a fine place to set up a book signing for Bob and his Louis L'Amour Companion. I'd been friends with the local bookstore owners for years, so she was happy to provide books for the signing at the Old Fort and at her shop at the end of the route for the annual Rodeo Parade.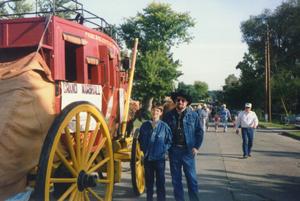 I was able to do a bit of wheeling and dealing and get Bob named the Celebrity Grand Marshal of the parade. (Alongside the guy who'd already been named Grand Marshal for that year.)  The parade chairman was excited about the idea, and even arranged for a red stage coach pulled by two horses. Bob would ride up top with the driver. Phyllis and Matt would ride inside. I was breathless with excitement when I called Bob to tell him the news. "You'll need to get at least two western shirts, and do you own a cowboy hat?" No, the Jewish boy from Jersey did not own a cowboy hat, even if he had a love affair with bolo ties. "No problem. You can wear mine. It's actually a man's hat that's too big for me. It'll fit you perfect."  It's the hat you see in the "Cowboy Bob" publicity photo.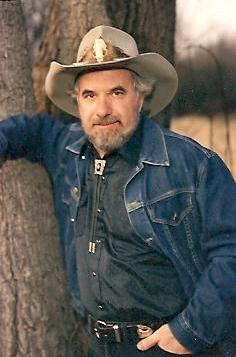 Cowboy Bob
Many years later, Mort Castle, a compatriot of Bob's who shared both Jewish and horror fiction roots, confided in me. Bob had called him up after my breathless news. "She's got me going to a rodeo. And I'm going to be a grand marshal in the parade. With horses. With my luck, a horse will step on my foot."
As it turned out, no horses stepped on his feet. The only injuries he got were writer's cramp from signing too many books, and a bit of sunburn because he didn't put sunblock on before the parade.
And perhaps, I'd find out later, a bit of a bruised ego. His son Matt mentioned years later that several of the folks who got the book signed thought Bob was actually Louis L'Amour, though L'Amour had been dead for several years… and Bob always thought he was better looking than that.
---
Bob Weinberg passed away on September 25, 2016. His wife Phyllis wrote on his website: "His body was donated to Gift of Hope so that he could better the lives of recipients of his bone, tissue, skin, and eyes.  Please read his read his essay 'A Dream of Mars.'   I am certain that part of him will be alive on the day that the Mars landing becomes reality."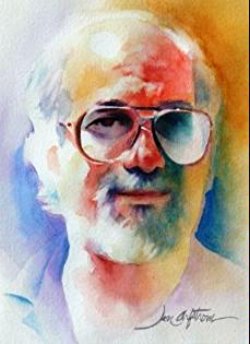 This essay, "The Many Faces of Bob Weinberg," was first published in a tribute book, Weinberg Tales, edited by Doug Ellis, Robert T. (Bob) Garcia, and Phyllis Weinberg, released April 2017. (Republished here with permission.)
Locus Magazine named it A Locus New and Notable Book for June 2017, and described it as: "Lavishly illustrated with artwork and photos, this is a suitable tribute to a legend of the field."
The book is 270 pages and is a 7 x 10 trade paperback. It includes Robert Weinberg's series of articles: "Collecting Fantasy Art;" "My Life in Fantasy" in which Bob describes his years-long connection with the World Fantasy Convention culminating in his receipt of the convention's Life Achievement Award in 2005; his essay "A Dream of Mars," in which he details his life-long wish to travel to Mars; 40 appreciations from family and friends; and numerous illustrations of art, covers, and miscellania.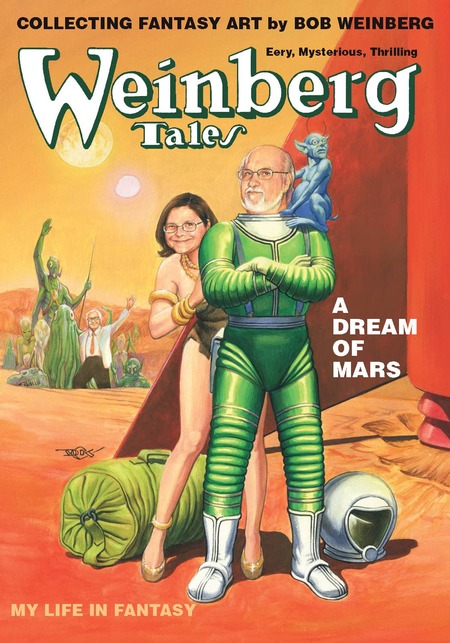 "Monies received (over the printing costs) will be used to benefit Project Pride. Project Pride is a tax exempt organization that owns and maintains the Robert E. Howard Museum as an educational tool to promote and retain the legacy of Howard, creator of the sword and fantasy literary genre. Visitors include scholars and tourists from around the world as well as students of all ages from near-by schools."
It can be ordered here or by contacting Phyllisweinberg63@gmail.com for a PayPal invoice, $30 postpaid. Copies of Bob's numerous paperback novels are available for $5 through Phyllis, as well. I hope you'll splurge on a few of those, too. They're grand fun to read.
---
Tina L. Jens is a 2017 Rubin Family Fellowship recipient for a residency at the Ragdale artists retreat. She has been teaching varying combinations of Exploring Fantasy Genre Writing, Fantasy Writing Workshop, and Advanced Fantasy Writing Workshop at Columbia College-Chicago since 2007. The first of her 75 or so published fantasy and horror short stories was released in 1994. She has had dozens of newspaper articles published, a few poems, a comic, and had a short comedic play produced in Alabama and Florida and two others chosen for a table reading by Dandelion Theatre in Chicago. Her novel, The Blues Ain't Nothin': Tales of the Lonesome Blues Pub, won Best Novel from the National Federation of Press Women, and was a final nominee for Best First Novel for the Bram Stoker and International Horror Guild awards.
She was the senior producer of a weekly fiction reading series, Twilight Tales, for 15 years, and was the editor/publisher of the Twilight Tales small press, overseeing 26 anthologies and collections. She co-chaired a World Fantasy Convention, a World Horror Convention, and served for two years as the Chairman of the Board for the Horror Writers Assoc. Along with teaching, writing, and blogging, she also supervises a revolving crew of interns who help her run the monthly, multi-genre, reading series Gumbo Fiction Salon in Chicago. You can find more of her musings on writing, social justice, politics, and feminism on Facebook @ Tina Jens. Be sure to drop her a PM and tell her you saw her Black Gate blog.