Goth Chick News: Look Behind Pennywise – If You Dare
Goth Chick News: Look Behind Pennywise – If You Dare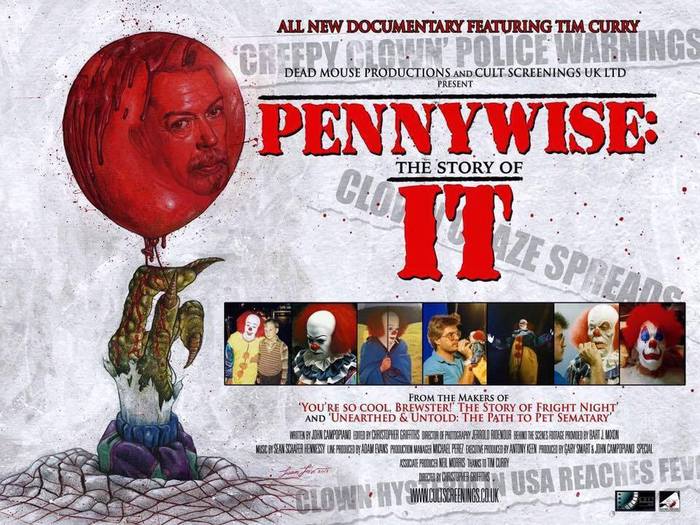 2017 seems to be the year that clowns replace zombies in the dark subconscious of the general collective, thanks entirely to the nightmare-inducing remake of It, due out September 8.
But before Bill Skarsgård donned the red nose, it was Tim Curry looking up at us from the sewers and giving us the screaming heebie-jeebies. As good as the new version may (or may not) end up, we'll never completely get over the emotional scars left by Curry.
So it is with great anticipation that I tell you Dead Mouse Productions Ltd and Cult Screenings UK Ltd, makers of Leviathan: The Story of Hellraiser and You're so cool, Brewster! The Story of Fright Night, are gearing up to produce a fully independent retrospective into the making of the 1990 TV miniseries of Stephen King's IT. Exploring the series' cultural impact over the last 28 years, the upcoming documentary Pennywise: The Story of IT, is being directed by Chris Griffiths and is set to "tell a story heard by few and showcase a wealth of behind-the-scenes footage and photos seen by even fewer."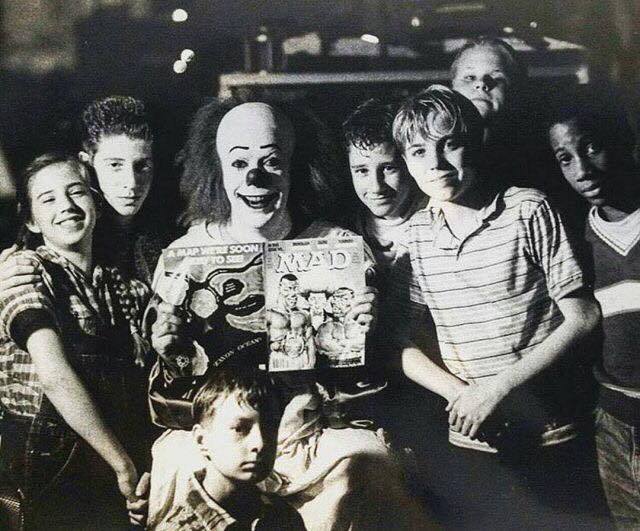 The filmmakers have already received support from more than 20 original cast and crew including Tim Curry, Tommy Lee Wallace and Bart Mixon. Through these connections they have also acquired over 2 hours of never-before-seen set footage, as well as loads of archival and behind-the-scenes photos.
From exploring the historical and cultural phenomenon of "coulrophobia" (the fear of clowns) to Curry's magical portrayal of Pennywise, to the impact Vancouver, Canada (aka "Hollywood North") had on filming, The Story of IT will dig deeper into the Pennywise phenomenon than has ever been seen previously.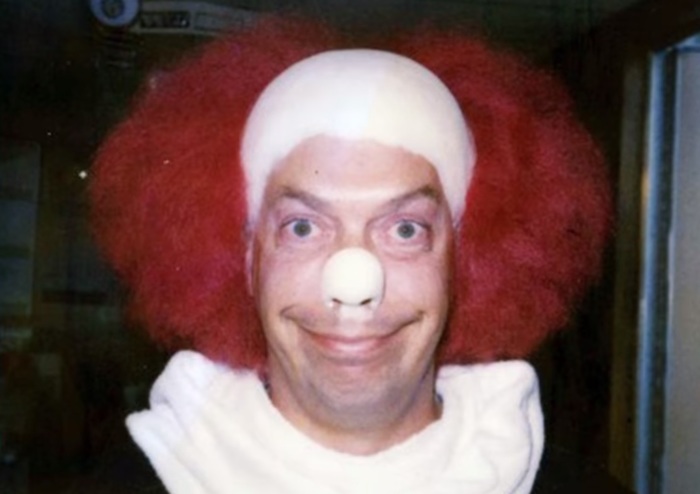 Dead Mouse and team are in fund-raising mode at the moment, and you can help make Pennywise: The Story of IT a reality over on Indiegogo, where the project has already raised nearly half its $26K budget in less than 24 hours. The awesome perks include posters, t-shirts and producer credits, as well as pre-orders of the documentary on DVD and/or Blu-ray.
But why wait? Check out your first look…
Have a question or comment? Post it here or drop a line to sue@blackgate.com