The 2016 Locus Award Finalists
The 2016 Locus Award Finalists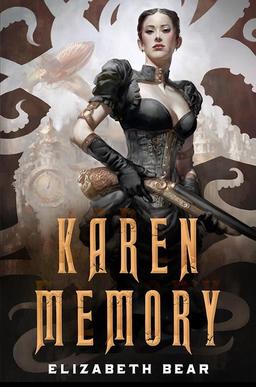 With all the hubbub surrounding the Hugo Awards this week, I almost overlooked the 2016 Locus Award Finalists, announced on Tuesday. There's plenty of terrific reading on this list, and the nomination process is done with an open online poll.
The Locus Science Fiction Foundation sponsors the awards, and the winners are selected by the readers of Locus magazine. The awards began in 1971, originally as a way to highlight quality work in advance of the Hugo Awards. The winners will be announced during the Locus Awards Weekend in Seattle WA, June 24-26, 2016. In addition to creators, the Locus Foundation also honors winning publishers with certificates, which I think is kind of neat.
The finalists are:
FANTASY NOVEL
Karen Memory, Elizabeth Bear (Tor)
The House of Shattered Wings, Aliette de Bodard (Roc)
Wylding Hall, Elizabeth Hand (Open Road)
The Fifth Season, N.K. Jemisin (Orbit)
Uprooted, Naomi Novik (Del Rey)
SCIENCE FICTION NOVEL
The Water Knife, Paolo Bacigalupi (Borzoi)
Ancillary Mercy, Ann Leckie (Orbit)
Aurora, Kim Stanley Robinson (Orbit)
Seveneves, Neal Stephenson (Morrow)
A Borrowed Man, Gene Wolfe (Tor)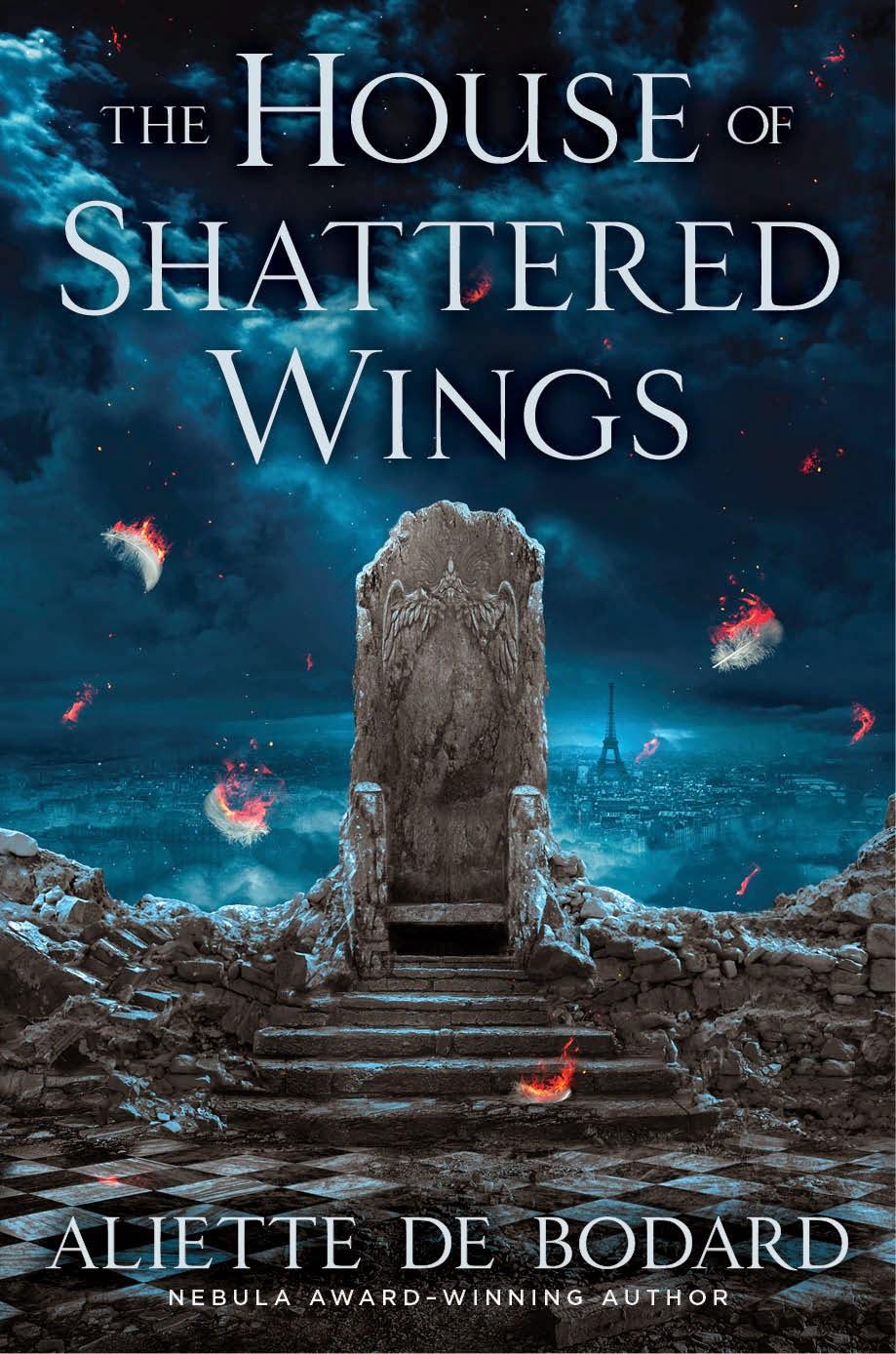 YOUNG ADULT BOOK
Half a War, Joe Abercrombie (Del Rey)
Half the World, Joe Abercrombie (Del Rey)
Harrison Squared, Daryl Gregory (Tor)
Shadowshaper, Daniel José Older (Levine)
The Shepherd's Crown, Terry Pratchett (Harper)
FIRST NOVEL
Sorcerer to the Crown, Zen Cho (Ace)
The Grace of Kings, Ken Liu (Saga)
Signal to Noise, Silvia Moreno-Garcia (Solaris)
The Watchmaker of Filigree Street, Natasha Pulley (Bloomsbury)
The Sorcerer of the Wildeeps, Kai Ashante Wilson (Tor.com)
NOVELLA
Penric's Demon, Lois McMaster Bujold (self-published)
"The Citadel of Weeping Pearls," Aliette de Bodard (Asimov's October/November 2015)
"The Four Thousand, the Eight Hundred," Greg Egan (Asimov's December 2015)
Binti, Nnedi Okorafor (Tor.com)
Slow Bullets, Alastair Reynolds (Tachyon)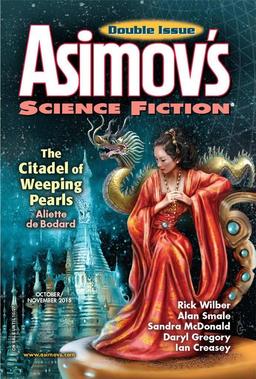 NOVELETTE
"The Heart's Filthy Lesson," Elizabeth Bear (Old Venus)
"And You Shall Know Her by the Trail of Dead," Brooke Bolander (Lightspeed, February 2015)
"Black Dog," Neil Gaiman (Trigger Warning)
"Folding Beijing'," Hao Jingfang (Uncanny, January/February 2015)
"Another Word for World," Ann Leckie (Future Visions)
SHORT STORY
"Three Cups of Grief, by Starlight," Aliette de Bodard (Clarkesworld, January 2015)
"Madeleine," Amal El-Mohtar (Lightspeed, June 2015)
"Cat Pictures Please," Naomi Kritzer (Clarkesworld, January 2015)
"The Dowager of Bees," China Miéville (Three Moments of an Explosion)
"Hungry Daughters of Starving Mothers," Alyssa Wong (Nightmare, October 2015)
ANTHOLOGY
The Year's Best Science Fiction: Thirty-second Annual Collection, Gardner Dozois, ed. (St. Martin's Griffin)
Old Venus, George R.R. Martin & Gardner Dozois, eds. (Bantam)
Hanzai Japan: Fantastical, Futuristic Stories of Crime From and About Japan, Nick Mamatas & Masumi Washington, eds. (Haikasoru)
Stories for Chip: A Tribute to Samuel R. Delany, Nisi Shawl & Bill Campbell, eds. (Rosarium)
Meeting Infinity, Jonathan Strahan, ed. (Solaris)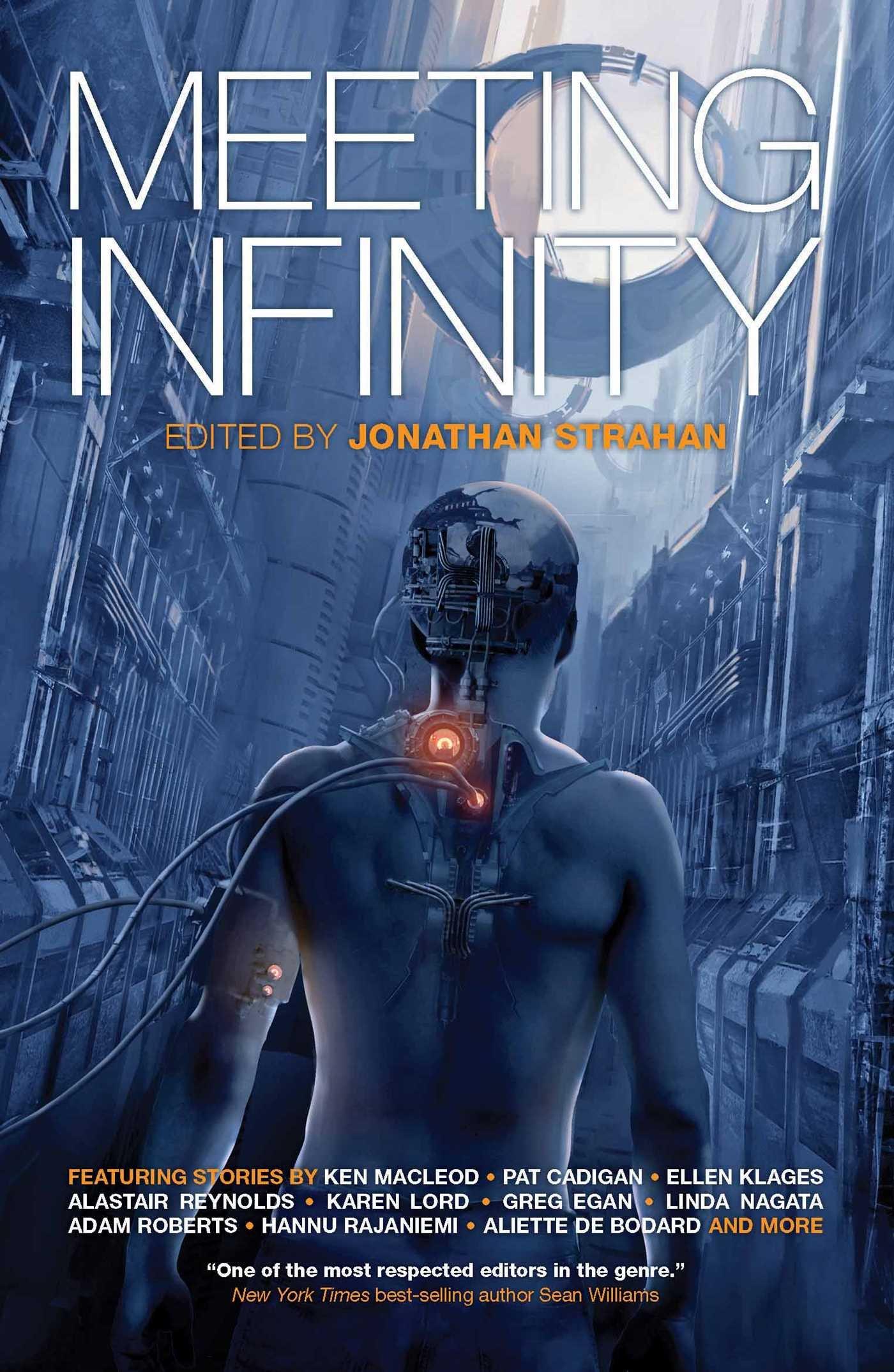 COLLECTION
The Best of Gregory Benford, Gregory Benford (Subterranean)
Trigger Warning: Short Fictions and Disturbances, Neil Gaiman (Morrow)
The Best of Nancy Kress, Nancy Kress (Subterranean)
Dancing Through the Fire, Tanith Lee (Fantastic Books)
Three Moments of an Explosion, China Miéville (Del Rey)
MAGAZINE
Asimov's
Clarkesworld
F&SF
File 770
Tor.com
PUBLISHER
Baen
Gollancz
Orbit
Tor
Subterranean
EDITOR
John Joseph Adams
Ellen Datlow
Gardner Dozois
David G. Hartwell
Jonathan Strahan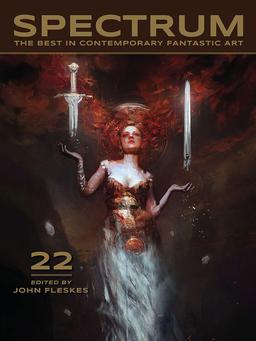 ARTIST
Galen Dara
Julie Dillon
Bob Eggleton
John Picacio
Michael Whelan
NON-FICTION
The Culture Series of Iain M. Banks, Simone Caroti (McFarland)
Lois McMaster Bujold, Edward James (University of Illinois Press)
Letters to Tiptree, Alisa Krasnostein & Alexandra Pierce, eds. (Twelfth Planet)
Frederik Pohl, Michael R. Page (University of Illinois Press)
Ray Bradbury, David Seed (University of Illinois Press)
ART BOOK
Julie Dillon, Julie Dillon's Imagined Realms, Book 2: Earth and Sky (self-published)
Women of Wonder: Celebrating Women Creators of Fantastic Art, Cathy Fenner, ed. (Underwood)
Spectrum 22: The Best in Contemporary Fantastic Art, John Fleskes, ed. (Flesk)
Edward Gorey: His Book Cover Art & Design, Steven Heller, ed. (Pomegranate)
The Fantasy Illustration Library, Volume One: Lands & Legends, Malcolm R. Phifer & Michael C. Phifer (Michael Publishing)
Congratulations to all the nominees!
See last year's winners here, and the complete list of nominees for the 2015 Locus Awards here.
There's a handy list of all the previous winners of the Locus Award at the Science Fiction Awards Database.
For more information about the Awards, visit the 2016 Locus Awards Information Page.