The Top 50 Black Gate Posts in January
The Top 50 Black Gate Posts in January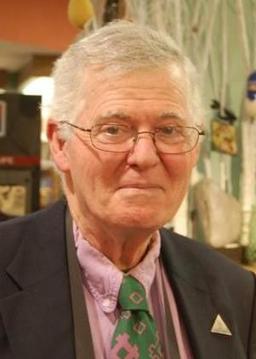 The most widely read article at Black Gate last month was Andy Duncan's obituary for Tor senior editor David G. Hartwell, the founder of the World Fantasy Convention and one of the most accomplished editors this field has ever seen.
In the last few weeks we've compiled several articles on David's most popular books, including:
The Masterpieces of Fantasy
The Dark Descent and The World Treasury of Science Fiction
The Early Horror Paperbacks
Foundations of Fear and The Ascent of Wonder
Coming in a close second was M. Harold Page's look back at some of the best classic adventure fantasy, "Some Vintage Genre Fiction Still Worth Reading (and Why)," followed by our terrifying giant bug report, "I Don't Mean to Alarm Anyone, But We've Discovered Giant Insects on Monster Island."
Rounding out the Top Five were M. Harold Page's Vintage Treasures report on The Walking Drum by Louis L'Amour, and Fletcher Vredenburgh's "Guides to Worlds Fantastic and Strange."
The Top 10 articles for January also included Peter McLean's look at writing modern noir fantasy, E.E. Knight's review of the PC Game Endless Legend (which my son Drew can't seem to stop playing), M. Harold Page's examination of the writing lessons contained in Louis L'Amour's The Walking Drum, Bob Byrne's look at the R-Rated Nero Wolfe, and the first installment of our Hartwell tribute, a look at the Masterpieces of Fantasy volumes.
The complete list of Top Articles for January follows. Below that, I've also broken out the most popular overall articles, online fiction, and blog categories for the month.
The Top 50 Black Gate posts in January were:
There were plenty of older articles popular last month as well. The 25 most popular blog posts written before January were:
The Top Black Gate Online Fiction features were:
The top categories last month were:
The Top 5o Black Gate blog posts in December 2015 are here, and you can see all 134 posts we made in the month of January here.