Future Treasures: Ash and Silver by Carol Berg
Future Treasures: Ash and Silver by Carol Berg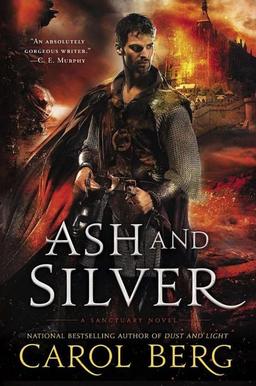 The first two novels set on the world of Sanctuary were Flesh and Spirit (2007) and Breath and Bone (2008). Carol Berg returned to Sanctuary with Dust and Light last year, which BG writer D. B. Jackson called "A tale of magic and politics, of intrigue and betrayal." Now she concludes the saga of a sorcerer whose past is veiled in shadows with Ash and Silver.
Ever since the Order of the Equites Cineré stole his memory, his name, and his heart, thinking about the past makes Greenshank's head ache. After two years of rigorous training, he is almost ready to embrace the mission of the Order — to use selfless magic to heal the troubles of Navronne. But on his first assignment alone, the past comes racing back, threatening to drown him in conspiracy, grief, and murder.

He is Lucian de Remeni — a sorcerer whose magical bents for portraiture and history threaten the safety of the earth and the future of the war-riven kingdom of Navronne. He just can't remember how or why.

Fighting to unravel the mysteries of his power, Lucian must trace threads of corruption that reach from the Pureblood Registry into the Order itself, the truth hidden two centuries in the past and beyond the boundaries of the world…
Ash and Silver will be published by Roc on December 1, 2015. It is 475 pages, priced at $16 in trade paperback and $9.99 for the digital edition. The cover art is by Gene Mollica.