Announcing the 2015 Gemmell Award Winners
Announcing the 2015 Gemmell Award Winners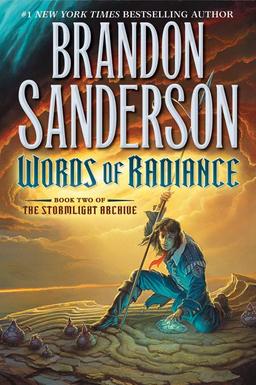 The winners of the 2015 Gemmell Awards have been announced by the David Gemmell Legend Award administrators (the DGLA). May we have the envelope please!
The DGLA gives out three awards each year: the David Gemmell Legend Award for Best Fantasy Novel, the Morningstar Award for Best Debut Novel, and the Ravenheart Award for Best Fantasy Cover Art.
The winners are:
Legend Award (Best Novel)
Words of Radiance by Brandon Sanderson (Gollancz)
Morningstar Award (Best Debut Novel)
The Emperor's Blades by Brian Stavely (Pan Macmillan/Tor UK)
Ravenheart Award (Best Cover Art)
Sam Green for the UK cover of Words of Radiance, Brandon Sanderson (Gollancz)
The David Gemmell Legend Award is a fan-voted award administered by the DGLA. The Legend Award for Best Fantasy Novel was first granted in 2009, and has now been awarded seven times.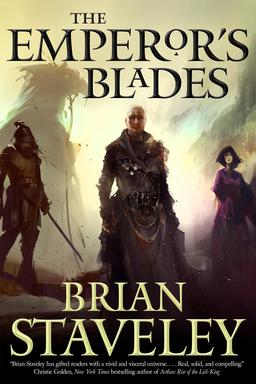 The previous six winners were:
Andrzej Sapkowski for Blood of Elves (2009)
Graham McNeill for Empire: The Legend of Sigmar (2010)
Brandon Sanderson's for The Way of Kings (2011)
Patrick Rothfuss for The Wise Man's Fear by (2012)
Brent Weeks for The Blinding Knife (2013)
Mark Lawrence for Emperor of Thorns (2014)
See all the 2015 nominees here, and last year's winners here.
The Legend Award is named for David Gemmell's first novel. The trophy is a scale model of Snaga, the axe wielded by Gemmell's famous hero Druss. It is created each year by Simon Fearnhamm of Raven Armoury. The awards presentation took place on Saturday August 8th, at Nine Worlds Geekfest.
Congratulations to all the winners!