Sapkowski Wins Gemmell Legend Award
Sapkowski Wins Gemmell Legend Award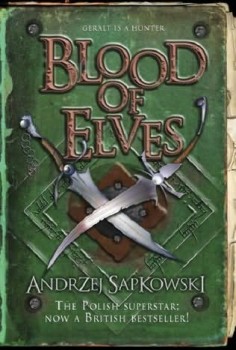 My first thought upon hearing that Andrzej Sapkowski had won the inaugural David Gemmell Legend Award (which happens to be the award most suited to home-defense — just try to scare off a burglar with a Hugo rocket) was "great, there goes that post I planned examining if Abercrombie's work really fits the spirit of David Gemmell's fiction." My second thought, of course, was "just who exactly is Andrzej Sapkowski?"
In his native Poland, people don't have to ask that question because there Sapkowki is a Really Big Deal, author of a fantasy series that outsells the works of Stephen King (all the press releases love to use that datum — but for all I know Poles don't like Stephen King). In the Anglophone world, Sapkowski's work is just now being offered in translation, but his world is probably most widely known as the subject of a computer role playing game which saw world-wide release (The Witcher).
__________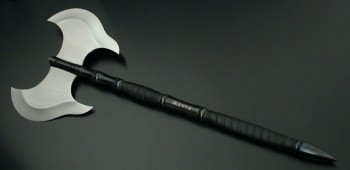 So, the results of the Gemmell Award surprised me. When I had heard that the award was going to be based on a straight vote, I had reservations, but I never foresaw anything like this, with the award going to an author little known in English-speaking circles. Personally, I think you couldn't ask for a better result. Not only is the award boosting the profile of a "new" author, it's doing a service to heroic fantasy fiction in general by presenting it as an open and international phenomenon. Few awards in the literary world posses that potential for surprise and discovery.
Sapkowski's Gemmell-winning novel, Blood of Elves, is now available in English and I've even spotted it at a few book stores. Might be the perfect time to check him out.
__________
BILL WARD is a genre writer, editor, and blogger wanted across the Outer Colonies for crimes against the written word. His fiction has appeared in numerous magazines and anthologies, as well as gaming supplements and websites. He is a Contributing Editor and reviewer for Black Gate Magazine, and 423rd in line for the throne of Lost Lemuria. Read more at BILL's blog, DEEP DOWN GENRE HOUND.