Enough, Part II
Enough, Part II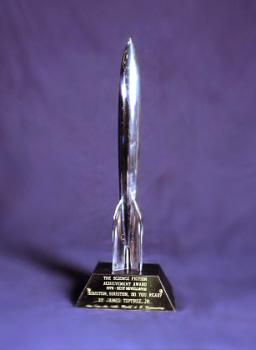 A couple of weeks ago in this space, I waded into the Hugos nomination controversy with a statement about my own view of awards. Today, I wish to take that discussion in a somewhat different direction.
I'd like to begin today's installment with an anecdote. Back in 1996, my wife and I were watching the Academy Awards, rooting for our favorite films to win. One of those films was Apollo 13, which was up for nine awards that night, including best visual effects.
The visual effects category was unusual that year, in that only two movies were nominated. And to us, Apollo 13 seemed to have it in the bag. In the introduction of the category the presenters talked about all that director Ron Howard had done to reproduce faithfully for the screen the launch and flight of an Apollo spacecraft, including the use of reduced gravity aircraft. It was impressive stuff. To top it off, the movie was up against Babe, a movie in which pigs and other barnyard animals had been made to look like they were really talking.
So what happened? The pig won. We were flabbergasted.
Looking back in later years, though, I understood what I hadn't then. As good as the effects were for Apollo 13, there had been, in past years, other movies that recreated space flight, including zero gravity conditions, and did so convincingly. Apollo 13's effects were amazing, but they didn't change the game. On the other hand, no one had ever seen a pig talk quite like this.
The Academy wasn't saying that Apollo 13's effects were bad. They might not even have been saying that Babe's effects were better. They were recognizing the innovation, as awards of this sort often do.
One of the biggest complaints about the Hugos coming from the Sad Puppy contingent over the past few years has been that there does not seem to be any room in the genre anymore for good old-fashioned science fiction and fantasy storytelling, that stories written in the style of the masters, those who first blazed a trail in speculative fiction, have been going unrecognized.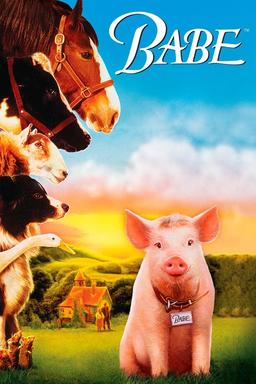 The problem with that argument is that it ignores the nature of awards. Many of the stories written by those who first began the Sad Puppy efforts several years back are quality work by skilled writers. And they do exactly what these authors set out to do: They recapture that good old-fashioned adventure story vibe. That's great. The books sell well, and that's great, too. Good for them.
But there are other stories being written by other writers, and these stories are also great, they're also readable, they also sell well. But they have something else going for them, too. They're innovative. They have at their cores protagonists representing races, genders, and orientations not previously featured in science fiction/fantasy novels. And those who vote to nominate and bestow awards are recognizing not only the quality of the writing, but also the courage of the innovation. As awards are wont to do.
Some readers object to these newer stories. They feel they're too political, too closely tied to a social agenda with which they're not comfortable. That's fine. They don't have to read those stories. Others, though, have taken this criticism a step further, complaining of a conspiracy among progressives to skew the Hugos and make them into a showcase for this social agenda. And that, right there, is where they lose me and any sympathy I might have had for their point of view.
Why? Because first of all, the idea of a "conspiracy" is ludicrous. We're progressives! We're genre geeks! And we're writers, for God's sake! Put together a Venn Diagram of the people least able to organize anything and those of us in that trio of groups form the golden shield, the ones who can't organize shit! Give us charge of a conspiracy, and that plot is doomed to fail!
More to the point, and in all seriousness, writing a book does not give anyone some God-given right to an award or even a nomination for an award. Lots of terrific writers go their entire careers without winning anything. Lots who deserve to be published don't even get that far. The fact that some books are nominated and others aren't has nothing to do with "Social Justice Warriors" furtively packing ballot boxes, and everything to do with the different fandom groups in charge of WorldCons from year to year voting their preferences.
In the end, I return again to the point I made in my previous post. We are writers, blessed with the ability and opportunity to craft stories for a living. We should not be fighting over award ballots. I consider many of the people on both sides of this fight friends and respected colleagues. I like them. I like their work. I know from talking to them that they have a lot more in common with one another than this brouhaha would suggest. It is time for all of us to put away our knives, and take up our pens once more. No one is served by this fight, no one benefits from it, our readers least of all.
---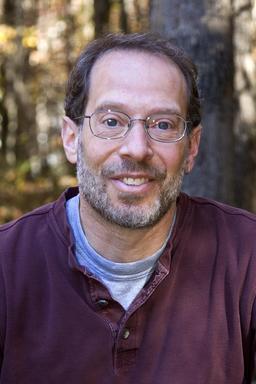 David B. Coe/D.B. Jackson is the award-winning author of eighteen fantasy novels. Under the name D.B. Jackson, he writes the Thieftaker Chronicles, a historical urban fantasy from Tor Books that includes Thieftaker, Thieves' Quarry, A Plunder of Souls, and, the newest volume, Dead Man's Reach, which will be released tomorrow, July 21. Under his own name, he writes The Case Files of Justis Fearsson, a contemporary urban fantasy from Baen Books. The first volume, Spell Blind, debuted in January 2015. The newest book in the series, His Father's Eyes, comes out on August 4. He lives on the Cumberland Plateau with his wife and two daughters. They're all smarter and prettier than he is, but they keep him around because he makes a mean vegetarian fajita. When he's not writing he likes to hike, play guitar, and stalk the perfect image with his camera.
DavidBCoe.com
davidbcoe.com/blog
dbjackson-author.com
www.facebook.com/david.b.coe
twitter.com/DavidBCoe
www.amazon.com/author/davidbcoe