Return to the Middle Sea in All the Seas of the World by Guy Gavriel Kay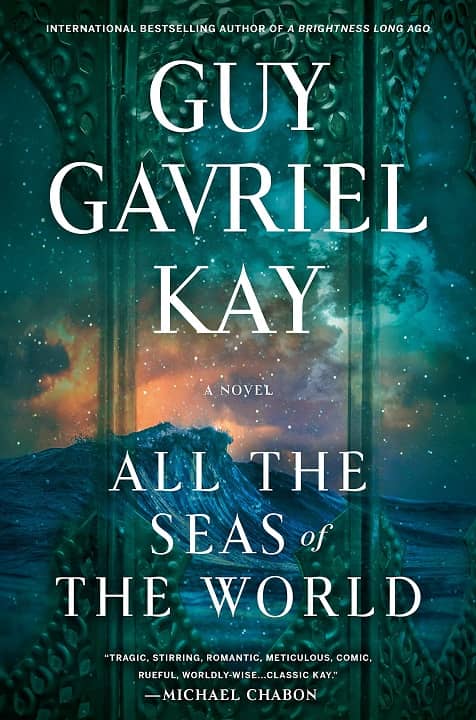 All the Seas of the World (Berkley, May 17, 2022)
What does it mean to be an exile? How does that meaning bend across lines of nationality, of gender, of religion? How many different ways can being exiled shape, define, ruin, or even save a life?
This is just one set of questions raised by All the Seas of the World, the newest novel from master fantasy author Guy Gavriel Kay. The novel, Kay's fifteenth, comes from Berkley and will be released on May 17, 2022.
All the Seas of the World is the third in a sequence of novels set in the lands around the Middle Sea, Kay's reimagining of the Mediterranean region of Europe and North Africa, in a time period akin to the early Renaissance. The first novel set in this time and place, Children of Earth and Sky, actually takes place after the second installment, A Brightness Long Ago. This third novel is placed chronologically between the two. Kay prefers not to refer to the books as a trilogy, and with reason. Though related, and featuring recurring characters, each book stands alone. Taken together, the stories here fit into a world history Kay began to build with The Lions of Al-Rassan (1995), and built upon in Sailing to Sarantium and Lord of Emperors (1998 and 2000), and The Last Light of the Sun (2004).