2013 Nebula Award Winners Announced
2013 Nebula Award Winners Announced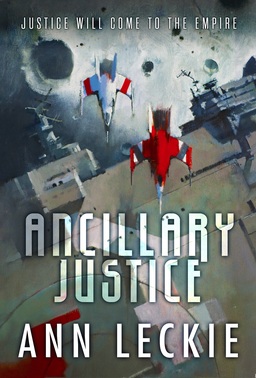 The 2013 Nebula Awards were presented yesterday at a solemn SFWA ceremony in downtown San Jose. Folklore tells us these events occur at carefully planned intervals every year, but I suspect the truth is that Nebula Awards erupt spontaneously whenever a critical mass of science fiction and fantasy writers gather together. Like bar fights and flash mobs.
Here's the complete list of winners.
Novel
Ancillary Justice, Ann Leckie (Orbit)
Novella
"The Weight of the Sunrise," Vylar Kaftan (Asimov's SF, February 2013)
Novelette
"The Waiting Stars," Aliette de Bodard (The Other Half of the Sky, Candlemark & Gleam)
Short Story
"If You Were a Dinosaur, My Love," Rachel Swirsky (Apex, March 2013)
Ray Bradbury Award for Outstanding Dramatic Presentation
Gravity
Andre Norton Award for Young Adult Science Fiction and Fantasy Book
Sister Mine, Nalo Hopkinson (Grand Central)
Samuel R. Delany received the Grand Master Award (now called the Damon Knight Grand Master Award) for lifetime achievement — well deserved, and I admit I'm surprised it took so long.
Michael Armstrong was given the Service Award — now named the Kevin O'Donnell Jr. Service to SFWA Award, in honor of Kevin O'Donnell, who passed away last year — for his tireless work with the Grievance Committee.
The nominations for the 2013 Nebula Award were announced in February and we reported on last year's winners here.
Congratulations to all the winners!