2012 Nebula Award Winners Announced
2012 Nebula Award Winners Announced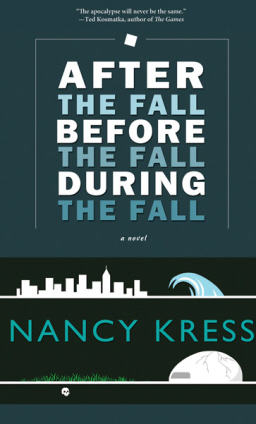 Major award-granting institutions continue to heap accolades on books I haven't read.
This is a chronic problem. I think the guidelines should be changed to allow voters to select a specific title, "No Award," or "Wait, wait, I haven't read any of the nominees yet!"
Until that happy day, we continue to report on tantalizing books and short stories that we haven't personally enjoyed yet. It's a curse.
The 2012 Nebula Awards were presented Saturday, May 18, 2013 at SFWA's 48th Annual Nebula Awards Weekend San Jose, California. The winners were:
Novel
2312, Kim Stanley Robinson (Orbit)
Novella
After the Fall, Before the Fall, During the Fall, Nancy Kress (Tachyon)
Novelette
"Close Encounters," Andy Duncan (The Pottawatomie Giant & Other Stories)
Short Story
"Immersion," Aliette de Bodard (Clarkesworld, June 2012)
Ray Bradbury Award for Outstanding Dramatic Presentation
Beasts of the Southern Wild
Andre Norton Award for Young Adult Science Fiction and Fantasy Book
Fair Coin, E.C. Myers (Pyr)
As we reported back in December, Gene Wolfe was honored with the 2012 Damon Knight Grand Master Award for his lifetime contributions and achievements in the field.
Carl Sagan and Ginjer Buchanan were given Solstice Awards. Michael H. Payne received the Service Award, now named the Kevin O'Donnell Jr. Service to SFWA Award, in honor of Kevin O'Donnell, past chairman of the Nebula Award Novel Jury and 2005 Service Award winner, who passed away in November.
The nominations for the 2012 Nebula Award were announced in February, and we reported on last year's winners here.
Congratulations to all the winners! We know your novels and stories were great, and we hope to get to them soon.