2012 SFWA Grand Master Awarded to Gene Wolfe
2012 SFWA Grand Master Awarded to Gene Wolfe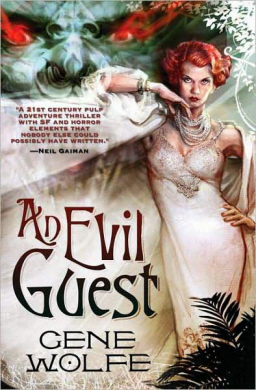 The Science Fiction & Fantasy Writers of America has named Gene Wolfe the 2012 recipient of the Damon Knight Memorial Grand Master Award.
The Grand Master Award is given not for a particular work but for "lifetime achievement in science fiction and/or fantasy." It is given only to living writers.
Previous recipients include Fritz Leiber, Clifford D. Simak, A. E. van Vogt, Jack Vance, Ursula K. Le Guin, Isaac Asimov, Ray Bradbury, and Michael Moorcock.
Wolfe's publications include The Book of the New Sun, Peace, The Fifth Head of Cerberus, Soldier of the Mist, The Book of the Long Sun, and The Wizard Knight. His recent works include Pirate Freedom (2007), An Evil Guest (2008), The Best of Gene Wolfe (2009), The Sorcerer's House (2010), and Home Fires (2011). He has won two Nebulas, five World Fantasy Awards, six Locus Awards, and the World Fantasy Lifetime Achievement Award in 1996. He was inducted into the Science Fiction Hall of Fame in 2007.
Read C.S.E. Cooney's lengthy interview with Gene, conducted over breakfast in November 2010, here.
The award will be presented at the 48th Annual Nebula Awards Weekend in San Jose, CA, May 16-19, 2013. Read the complete announcement at SFWA.org.