2011 Nebula Award Winners Announced
2011 Nebula Award Winners Announced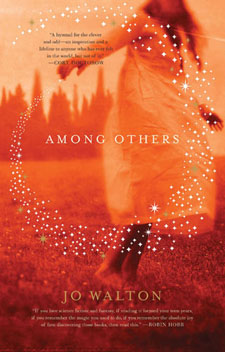 I turned 48 today. Not a bad accomplishment, considering that when I started reading science fiction in 1974, I didn't even know people got that old. And ever since I started reading novels on my iPad and Kindle, I've decided I'm officially living in the future.  SF used to prep me for the future, but whatever the next 48 years have in store, I ain't ready.
Fortunately some things don't change. People fall in love, tax bills come due, and great writing still wins awards. Case in point: the 2011 Nebula Awards, given out last night in a ceremony at the Nebula Awards Weekend in Arlington, Virginia.
Novel
Among Others, Jo Walton (Tor)
Novella
"The Man Who Bridged the Mist", Kij Johnson (Asimov's, Oct-Nov, 2011)
Novelette
''What We Found'', Geoff Ryman (F&SF Sept-Oct, 2011)
Short Story
"The Paper Menagerie", Ken Liu (F&SF, March-April 2011)
Ray Bradbury Award for Outstanding Dramatic Presentation
Doctor Who: "The Doctor's Wife"
Andre Norton Award for Young Adult Science Fiction and Fantasy Book
The Freedom Maze, Delia Sherman (Big Mouth House)
You can find the complete list of nominees at Locus Online.
Octavia Butler and John Clute received the Solstice Award, and Black Gate blogger Bud Webster received the SFWA Service Award, for his tireless work with the Estate Project to track literary estates for deceased members of the science fiction community. Congratulations, Bud!