Baen Announces 2014 Fantasy Adventure Award
Baen Announces 2014 Fantasy Adventure Award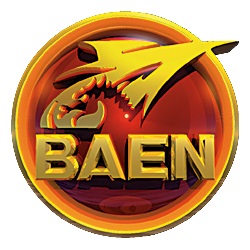 All right, all you aspiring fantasy writers. Here's your chance to make a splash.
Baen Books has announced a new short story contest for the best original fantasy adventure tale under 8,000 words. They're accepting entries in all categories of fantasy, including sword and sorcery, epic fantasy, heroic fantasy, urban fantasy, etc. Here's the official announcement:
Baen Books is proud to announce the inaugural Baen Fantasy Adventure Award, to be given at this year's Gen Con to the best piece of original short fiction that captures the spirit and tradition of such great storytellers as Larry Correia, Robert E. Howard, Mercedes Lackey, Elizabeth Moon, Andre Norton, J.R.R. Tolkien, David Weber and Marion Zimmer Bradley.
There's no entry fee, but you're limited to one entry per person. The story has to be original and not a reprint.
Only entries in English will be considered. Poetry or licensed fiction set in some else's sandbox (such as Pathfinder, Star Wars, Doctor Who, or Twilight fanfic) will not be considered.
All submissions must be by e-mail. The contest is now open and entries must be submitted by June 30, 2014. A single winner will be announced at this year's Gen Con.
Complete submission instructions are at the Baen website. Read them carefully, as they include very specific instructions.
Good luck!