New Treasures: The Raven's Shadow by Elspeth Cooper
New Treasures: The Raven's Shadow by Elspeth Cooper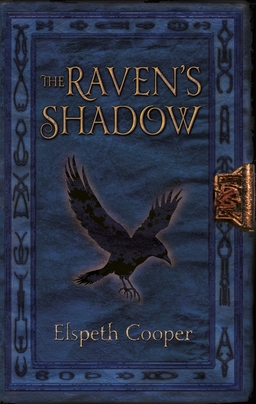 Elspeth Cooper is a British fantasy writer whose first novel, Songs of the Earth, appeared in February 2012. It kicked off a new series, The Wild Hunt, with the tale of Novice Church Knight Gair, a man sentenced to death — and ultimately exiled — for his magical abilities.
The sequel, Trinity Rising, appeared in February 2013. Gair has proven himself to be the most powerful Guardian, but he's still bound by grief over the loss of his home and his beloved. Gair and his mentor Alderan are being hunted by those who seek to extinguish the power of the song, and Gair quickly discovers he's hurtling towards a conflict greater and more deadly than either of them expected. The third volume, newly arrived in March, finds war brewing on both sides of the Veil between the worlds.
The desert of Gimrael is aflame with violence, and in the far north an ancient hatred is about to spill over into the renewal of a war that, a thousand years ago, forged an empire. This time, it may shatter one.

Wrestling with his failing grip on the power of the Song, and still trying to come to terms with the horrifying events he witnessed in El Maqqam, Gair returns to the mainland with only one thing on his mind: vengeance. It may cost him his life, but when everything that he had to live for is being stripped away from him, that may be a fair price to pay.

Old friends and old foes converge in a battle of wills to stem the tide of the Nimrothi clans as they charge south to reclaim the lands lost in the Founding Wars. If they succeed, the rest of the empire may be their next target. And with the Wild Hunt at their head, the overstretched Imperial Army may not be enough to stop them.
Elspeth Cooper's website has book trailers, summaries, and the first three chapters of all three books — including a sneak peek at her next book, The Dragon House. Check it out here.
The Raven's Shadow was published by Tor Books on March 11. It is 567 pages, priced at $27.99 in hardcover and $14.99 for the digital edition. The cover art is by Dominic Harman.