House of Cards Kicked the Cat
House of Cards Kicked the Cat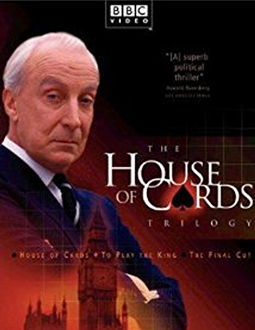 I mentioned Netflix's wildly successful House of Cards in a recent Public Life of Sherlock Holmes posting. I've written a couple of screenplays that will be made into movies shortly before the Earth plunges into the sun.
Or more likely, sometime after that event. Just as I enjoy reading books on writing, I've also found lots to learn from books on screenwriting (which is a very different proposition).
A brief aside: Amazon (which should give me stock with the number of purchases I've made from them) includes screenwriting as a subcategory of "Humor & Entertainment."
Not every screenwriting book is funny. In fact, the most useful ones generally aren't! That said, we resume our normal programming.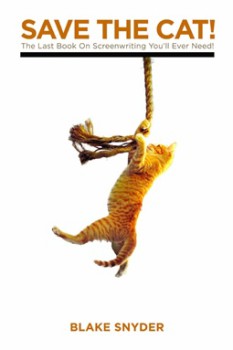 The late Blake Snyder named his massively successful screenwriting empire (He frequently has 3 of the top 15-ish books in the field, including the #1 spot)  after the principle of 'saving the cat'.
This is the idea that the writer includes something when we meet the hero that makes us root for them or like them (I'm paraphrasing).
Think of her holding the door open for a little old lady with an armful of groceries; Or him saving a cat from a tree. The writer wants the viewer to identify with the protagonist and pull for them: Makes sense.
Kevin Spacey is the centerpiece of House of Cards; a remake of a British series starring the under-appreciated Ian Richardson (there's your tie-in to my previous Holmes column). He is Francis Underhill, who is a powerful Congressman with bigger aspirations when season one begins.
In the opening scene, a dog is hit by a car in Underhill's neighborhood. He is the first on the scene and bends down over the whimpering animal (who remains off screen).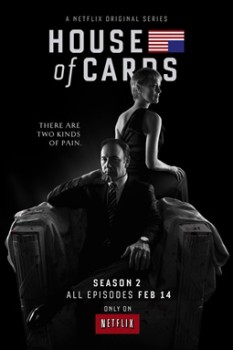 Spacey's character sometimes speaks directly to the camera in this show. It's a difficult narrative technique to do well: fortunately, it works.
He comforts the dog and then explains to the viewer that there are two kinds of pain: one that makes you strong, and one that is useless pain: pain that is only suffering. And he has no patience for useless things.
A situation of useless pain calls for someone willing to act to do the difficult and necessary thing. So, he strangles the dog. Then he comforts the dog's owners, who have been summoned by Underhill's bodyguard.
This is not exactly your typical save the cat scene. Underhill does a mercy killing and assures the owners that he will track down the driver. But the narrative gives a decidedly darker tone to the actions.
Underhill is ruthless, not sympathetic. His motives ("I have no patience for useless things.") transforms what should be a "hey, what a nice guy" moment into a "I don't think I like this fellow." He doesn't really save the cat, he kicks it.
I believe that the theme of this show is Power. Perhaps, more accurately, the appearance of power. The tone of the series is set with this opening scene.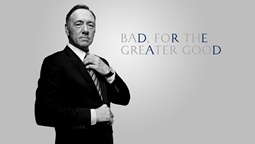 Our protagonist isn't exactly a hero. And in fact, much like with Tim Robbins's The Player, there's not really anybody to root for.
Christina (played by Kristin Connelly) is nice, but she's really just an aide who slept with the boss: who cares? And while Gillian Cole (Sandrine Holt) is certainly someone to like, she's barely a second tier character and not that important. Everybody else is some shade of bad.
So, while the characters are interesting, the acting is solid and the story line is compelling, we don't really like anyone. Taking the 'Save the Cat' concept and twisting it is appropriate for the show.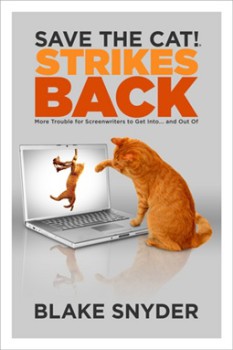 It lets us know up front that we are going to have our work cut out for us rooting for the central character. And, as it turns out, for just about every other character as well.
But credit is due here. Just as I am very impressed with The Player, I was totally on board for a second season of House of Cards. Even though I don't like anybody…
Kevin Spacey's monologues to the camera were a gamble. You probably can tell immediately when you're watching poorly-done direct narrative.
It's a crutch: it's used to make up for structural weaknesses and to move things along. A character talking to the audience should add to the scene, not fill the primary function of advancing the scene.
Frank Underhill's asides are as well-done as any I can recall. They really add information: quite often about Underhill himself. And the man knows how to use his facial expressions to convey his feelings!
This show, which was intended to run for only one season, has proven so successful that Netflix has given the go-ahead for a third. I won't spoil season two (which has already shown) for you, but you get lots more of what you did in season one.
And it starts out by having our "hero" kick the cat.
---
Bob Byrne founded www.SolarPons.com, the only website dedicated to the 'Sherlock Holmes of Praed Street' and blogs about Holmes and related stuff at Almost Holmes.