Apocalypse Then, and Now
Apocalypse Then, and Now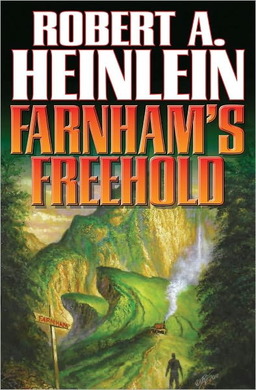 Last week, I was talking about Paul O. Williams's The Pelbar Cycle,  which generated a comment about the changing nature of the apocalypse. After all, nowadays we hardly ever see that word without "zombie" in front of it. As my commentator noted, the idea of a nuclear apocalypse largely disappeared after the 1980s. Perhaps this is a natural outcome of the ending of the Cold War – with the two big nuclear powers no longer at odds with one another, the threat of nuclear war effectively disappeared.
Or did it? It's not a plot point for any of the books, so it's not a spoiler for me to tell you that the events of The Pelbar Cycle follow both a natural and a nuclear disaster. The (then) big two nuclear powers knew that an impending meteor strike would look like nuclear events and agreed not to react, but other, smaller nuclear nations either weren't aware, or didn't believe, and they did react, bringing about the world that Williams describes.
That didn't happen in Larry Niven and Jerry Pournelle's phenomenal Lucifer's Hammer (1977). In their case (again, no real spoilers here), the apocalyptic event is a comet strike and the nuclear powers refrain from "mistaking" it for an attack. There's plenty of politics in the story, but it's the politics of survival and not so much the politics of war.
Apocalypse following natural disaster actually does seem to be the norm, after a certain point. In fact, the only other novel featuring a nuclear apocalypse I have on my shelves is Robert Heinlein's Farnham's Freehold (1964). Come to think of it, Heinlein wrote a number of short stories in which the world comes to an end because of human screw-up, but they can't really be described as "post"-apocalyptic, can they?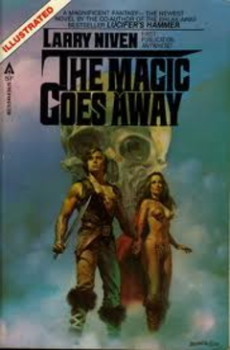 BTW, and FYI, all the books I'm referring to in today's post are sitting on my shelves, so if my examples seem somewhat skewed, or limited, that would be the reason. Take note of the publication dates while you're looking.
So what about these natural disasters? Anything other than meteor/comet strike out there? The only one sitting on my shelves is Fallen Angels (1991, Larry Niven, Jerry Pournelle, Michael Flynn), which deals with the human response to the next ice age. This book isn't 100% serious (though this isn't the only place I've seen the suggestion that global warming is the only thing staving off the next ice age), but we have to take our apocalypses where we find them.
One of those places is what I'm going to call the biological apocalypse, probably the best known example of which is Stephen King's The Stand (1978). This time it isn't the damn-fool politicians who destroy the world, but those careless scientists and laboratory workers. Peter Straub's Floating Dragon (1982) has much the same premise, though without quite so widespread a result. And just in case you think this premise is limited to horror writers, Frank Herbert's The White Plague (1982) offers us a similar scenario, though in his case, the plague was not an accident. Sort of a biological-terrorist apocalypse.
Nor is everything biological. Thanks again to King, we can have a technological apocalypse, as in his novel Cell (2006).
These examples are pretty much all SF, or horror mixed with some SF. What about Fantasy? Are there post-apocalyptic fantasy novels? Offhand? I'd say not many. The whole thing about an apocalypse is that it is a world-changing event, if not necessarily a world-ending one. A great part of the value of the story is the before-and-after comparisons, and in order for them to work, the "before" world has to be very well known to the readers. So much easier to do when it's their own world.
Now, having said that, I think there are a few fantasy novels, or series, that could be considered post-apocalyptic because the pre-apocalyptic world has been sufficiently known, or at least understood, as it is in Barbara Hambly's Darwath Trilogy (1981-83) and its follow-up Mother of Winter (1996). I'd also like to offer for your consideration Niven's The Magic Goes Away series of short stories (1978). For a world in which magic is the norm, and even werewolves are respectable members of society, isn't it an apocalypse, a world-changing event, when the magic runs out?
---
Violette Malan is the author of the Dhulyn and Parno series of sword and sorcery adventures, as well as the Mirror Lands series of primary world fantasies. As VM Escalada, she is writing the soon-to-be released Halls of Law series. Visit her websit: www.violettemalan.com