Goth Chick News: The Kids Who Put You Off Kids – Where Are They Now?
Goth Chick News: The Kids Who Put You Off Kids – Where Are They Now?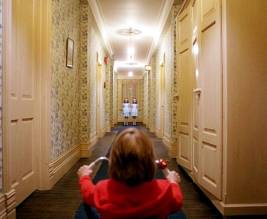 By this time, it's no surprise to any of you that The Shining is one film I just can't get enough of. I like the source material of course, but the movie version never gets old and I can say that with some authority, having seen it about a gazillion times (and written about it here a fair amount as well).
Back in 2010, inspired by a then-recent documentary on the Stanley Hotel (the real Overlook) I did some of my best ever cyber-stalking on a quest to find little Danny Torrance; or really the 38 year-old Danny Lloyd he is today.
Back then, I did manage to track down "Professor Lloyd" at the university in Kentucky where he now teaches, only to be entirely ignored. Not surprising, considering his students posted comments about the verbal smack down you're likely to receive if you ever brought up the good professor's past life.
But you know what? A little taste of fame, no matter how brief or how long ago, will inevitably leave you craving more at some point in the future. And apparently that future for Danny Lloyd was the publishing of King's Shining sequel Doctor Sleep.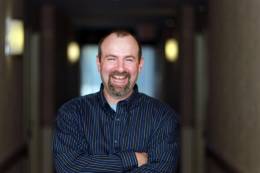 Earlier this week, the New York Daily News did what I was unable to do three years ago; not only find Danny, but get him to talk about The Shining.
Lloyd wanted to keep acting but finally gave up as a teenager after missing out on part after part.

"We kept trying for several years … until I was in high school and I stopped at about 14 with almost no success," he admitted.

"I'm glad I was in The Shining. It was not a bad experience for me. It just wasn't something that panned out and I decided to go back to being a regular kid."

What came next for Lloyd was a far cry from the time he spent in London in 1978, shooting The Shining with screen star Jack Nicholson and the master of suspense, director Stanley Kubrick.

During college, the Illinois native worked at his local Wal-Mart and drove a tractor on a hog farm.

Now Lloyd wears blue jeans, sports a salt-and-pepper goatee and teaches biology at a community college outside Louisville.

"A Hollywood life probably wouldn't have been for me, anyway," he laughed. "I'm proud to come from the Midwest and that's where I'm comfortable."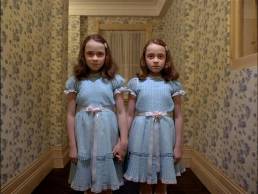 The Daily News went on to point out that Doctor Sleep could lead to a comeback for Lloyd if it is ever adapted for the screen, to which Lloyd replied,
"I would be up for a cameo for sure. … That would be fun."
Of course it would, Professor Lloyd, how could it not be?
And while we are at least partially on the subject of Stanley Kubrick, it was only last week that two other iconic and creepy residents of the Overlook Hotel briefly stepped back into the limelight.
Attending the 50th anniversary screening of Kubrick's Dr. Strangelove were none other than Lisa and Louise Burns, who played the blue-party-dress-clad Grady daughters and who just wanted to play with you forever and ever.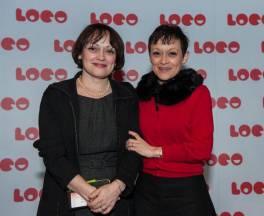 Like Lloyd, they too disappeared from the public eye after The Shining's release. Louise Burns went on to become a microbiologist and Lisa Burns studied literature at a UK university.
Turns out the Burns twins have a shared Twitter account and Facebook page, and fans like me still find them fascinating.
Louise Burns clarifies who is who among the most famous characters who spent the least amount of time on screen. She says that Lisa is on the right in the recent shot, but on the left in the movie photo, "The clue is in the chin!"
Louise, Lisa and Danny? Do I smell a Overlook class reunion…?
Post a comment or drop a line to sue@blackgate.com.