Neal Barrett, Jr, November 3, 1929 – January 12, 2014
Neal Barrett, Jr, November 3, 1929 – January 12, 2014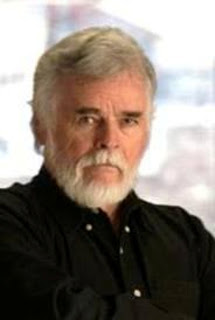 Neal Barrett, Jr, author of The Karma Corps (1984), The Hereafter Gang (1991), and the four-volume Aldair series, died on Sunday.
Barrett first published story was "To Tell the Truth" in the August 1960 issue of Galaxy Magazine. He made a name for himself with his quirky, hard-to-classify short fiction, including the Theodore Sturgeon Memorial Award finalist "Stairs" (Asimov's SF, September 1988), and the Hugo and Nebula Award nominee "Ginny Sweethips' Flying Circus" (Asimov's SF, February 1988). His short work has been gathered in half a dozen collections, including Slightly Off Center (1992), Perpetuity Blues and Other Stories (2000), a nominee for the World Fantasy Award, and Other Seasons: The Best of Neal Barrett, Jr. (2013). He continued writing short fiction right up to his death, with his "HERE and THERE" appearing in the Spring 2012 issue of Subterranean Magazine, and "Bloaters" in Impossible Monsters, an anthology released by Subterranean Press in July 2013
Barrett's first novel was Stress Pattern, published by DAW in 1974. DAW published all four volumes of his Aldair series between 1976 and 1982, and his 1984 science fantasy The Karma Corps, which we covered in a Vintage Treasures piece just a few short months ago. His later books included Through Darkest America (1987), Pink Vodka Blues (1992), Dead Dog Blues (1994), Prince Of Christler-Coke (2004), and Finn, the Lizard Master series from Bantam (The Prophecy Machine, 2000, and The Treachery of Kings, 2001).
We discussed Neal Barrett's Aldair novels — which Fletcher Vredenburgh called "a blast of strangeness and adventure. Really, [Barrett is] an author without enough attention from the average reader" — in the Comments Section of my September 10th Vintage Treasures post.
Neal Barrett was born in San Antonio, Texas, and grew up in Oklahoma City. He was named Author Emeritus by the Science Fiction and Fantasy Writers of America in 2010. He died January 12, 2014, at the age of 84.