Is Fantasy Inherently Not Political?
Is Fantasy Inherently Not Political?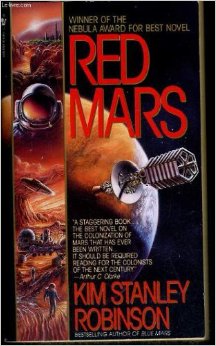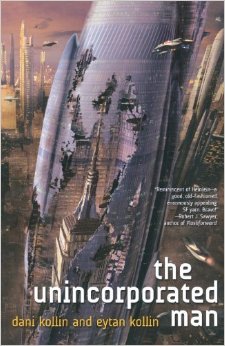 Recently, a columnist in The New Yorker discussed how literary work has ceased discussing politics and has accepted the prevailing economic assumptions and political models. He noted that the political discourse that is happening in literature is happening in science fiction and went on to illustrate forward-looking political principles featured in Kim Stanley Robinson's Mars series.
It's easy to think of other examples of science fiction as a vehicle for political argument, all the way back to H.G. Wells and into today with the Unincorporated Man by Dani and Eytan Kollin, or Saturn's Children by Charles Stross, or too many to list. The Libertarian Futurist Society even offers the Prometheus Award annually for libertarian science fiction.
A small Canadian publisher, Bundoran Press, is starting to carve itself out a niche with its concern with science fiction as a vehicle for political discourse with an Aurora-winning anthology called Blood & Water*, about the resource wars to be fought in the 21st century, and a new one, already available for pre-order, called Strange Bedfellows: An Anthology of Political Science Fiction. So, without a doubt, science fiction is actively and increasingly involved in political discussion.
So, does the same go for fantasy? On Wednesday, Black Gate columnist M. Harold Page tackled the question, with his article Why Medieval Fantasy is Not Inherently Conservative (or Inherently Anything Political).
What about more contemporary fantasy? I tried to think of some examples, but I'm not sure the zombie apocalypse can count as a legitimate part of a political argument. I asked David Hartwell, who has experience anthologizing the year's best science fiction as well as the year's best fantasy. He viewed fantasy as being more concerned with pastoral situations and identity politics.
Dan Hassl, in his essay "Steampunk Remade: China Mieville and the Political Potential of Fantasy Literature", notes very similar views, right back to Tolkein, the founder of modern fantasy, who called fantasy "a form of consolation" for audiences unsettled by the change filling the modern world. Although Hassl argues that Mieville is doing something new and politically-relevant:
Generally speaking, these fantasy narratives present thinly veiled allegorical mappings of European geographies, organized as bizarrely utopian feudal economies, populated by cultural stereotypes associated with real-world nation-states, and threatened from the East and South by barbaric, far less developed races that create what Fredric Jameson describes as "the ethical binary of good and evil" that informs fantasy fiction.
A quick glance at some of my favorite fantasy worlds, by writers such as R. Scott Bakker, Katherine Kurtz and Edgar Rice Burroughs, tend to support this view.
Jeff VanderMeer, in his post on "Politics in Fantasy" argues:
Current events should have an impact on writers and resonate in their fiction. Activism has a place in the writing of fantasy fiction. Characters, plots, story structures all benefit from a careful consideration of, and dialogue with, the political world.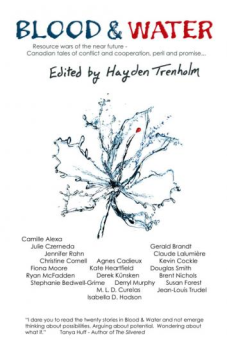 This is a visionary and aspirational statement, a call to action rather than a State of the Union, but it does inform some of the literary fantasy being written, as well as the weird fantasy that has appeared in VanderMeer's anthologies.
So, what I conclude so far from my reading experiences and the views of others in the field, is that fantasy as a genre engages only minimally in political discussions. Perhaps the only example I can think of is Daniel Abraham's "The Cambist and Lord Iron," which is not so much a political text as a fable of economics, but beggars can't be choosers. Also, it's amazing and you can listen to it for free at Podcastle.
Why is it that we can't think of many examples of political fantasy? I muse (imagine me stroking my chin with a serious look) that editors acquire stories that they believe their audiences will want to read. They are buying non-political stories, and perhaps if we go back to Hassl, stories of simplicity and consolation. I would continue to muse (stroking my chin thusly) that this has something to do with the reading appetites of fantasy audiences. I'm not throwing stones in a glass house; I get paid money to write science fiction and fantasy.
But is it more than that?
As a writer of both science fiction and fantasy, do I censor myself to include politics in my scifi (which I certainly do) and to not do so in my fantasy? I can always think of lots of real-day metaphors and linkages in my scifi, but maybe it is harder to find a fantasy-based metaphor for relevant political thinking. That being said, I have written fantasy about street kids (more social commentary than political) and a fantasy about development aid, so perhaps it is possible. But I think it does run deeper. I do tend to buy into the views of Tolkein and Hassl and others that, at its roots, fantasy serves an escapist and consoling role for fans.
The flipside then is that science fiction, at it's roots (if you look past old hack-work of space patrols) are subversive and socially challenging. It is also inherently future-looking, predictive and questioning, something that adds to its subversive power. I can't think of any sacred cows in science fiction, so politics is just one among many targets of the discussion. Politics is about how we govern ourselves and the distribution of power and wealth and responsibility. Can fantasy, other than the weird and subversive sub-genre, do this? For the sake of being provocative, and also because this is the way my evidence so far is leaning, I'm going to say no, and throw down the gauntlet for someone to prove me wrong.
*Full Disclosure: I have a short story in this anthology, but it is only one of twenty and it is about clowns, so it is probably accurate to say that my contribution to the Aurora Award is minimal 🙂