The Plot Thickens. Or Maybe Stretches.
The Plot Thickens. Or Maybe Stretches.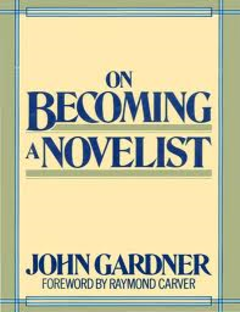 I had occasion to look into John Gardner's On Becoming a Novelist for something totally unrelated to the posts I've been doing lately on plotting and plot devices. While I was checking through the book for the quote I needed, however, I found a few things he had to say about plot that I thought you might find interesting.
For those of you wondering, this is not the British John Gardner who was tapped to write the 007 pastiches in the 1980's, but the American one who wrote all that Old English literary criticism, who's one of the best known teachers of creative writing, with his book The Art of Fiction considered one of the seminal works in the field for students and teachers alike. For those of us in the Fantasy and SF community, however, he's likely best known as the author of novels like Grendel, and Freddy's Book, and October Light.
I'm going to share these observations in the order in which they appear, for the most part without regard to context. I won't apologize for all the male-centric pronouns, I'll just  point out that the book was published after Gardner's unexpected death (so no changes could be made in later editions) and that male-centric was the default back then (pre-1982), even for most female writers. Here we go:
The wise writer counts on the characters and plot for his story's power, not on tricks of withheld information, including withheld information at the end . . .
I find this one interesting on two counts. First, Gardner is talking about suspense here, and I've gone on record as saying that withholding information from the reader is a bad idea, and doesn't contribute to the suspense of the story. Hiding information from the characters is fine – so long as it's information they couldn't be expected to have. But I've also gone on record saying that I approve of the way Roger Zelazny ends his stories without crossing all the T's and dotting all the I's, and that seems to put me in opposition with the last part of Gardner's advice.
Or does it? I think the vital word in Gardner's observation is "trick." I think that Zelazny not telling us what Corwin does next in Nine Prince in Amber isn't a trick, and isn't withholding information – anyone paying attention to the characters and the plot knows what Corwin's planning to do. But not telling us whether Jack lives at the end of Jack of Shadows? That might be trick.
[F]or all his mastery of technique, [the writer] introduces only those techniques useful to the story: he is the story's servant, not a donzel for whom the story serves as an excuse to show off pyrotechnics.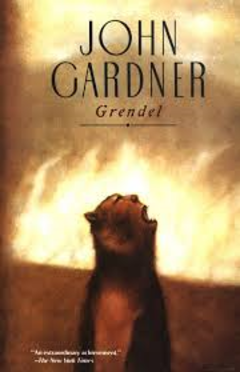 Ok, a minute while you get back from looking up the word "donzel" . . . If you substitute the word "trick" – or, to be more polite, "device" – for the word "technique" you'll find this observation familiar as well. I like Gardner's emphasis though: writers should remember, whatever else the story might be about, it's not about them.
[A] story with a stupid central idea, no matter how brilliantly the story is told, will be a stupid story.
No argument here. Technique, language, style – or great costumes, cute actors and spectacular special effects – these are nothing without a good central idea.
Character is the very life of fiction. Setting exists so that the character has someplace to stand, something that can help define him, something he can pick up and throw, if necessary, or eat, or give to his girlfriend. Plot exists so the character can discover for himself (and in the process reveal to the reader) what he, the character, is really like: plot forces the character to choice and action, transforms him from a static construct to a lifelike human being making choices and paying for them or reaping the rewards. And theme exists only to make the character stand up and be somebody: theme is elevated critical language for what the character's main problem is.
So, pretty much what we've been saying, no plot without character, and no character without plot. I'm  interested in what Gardner says about theme, however. It seems to fit with advice I've been given elsewhere (and which I've given myself) that you don't start with theme, you end with it. That is, you know what the theme of your story/novel is only after you've finished writing the first draft.
In nearly all good fiction the basic – all but inescapable – plot form is: A central character wants something, goes after it despite opposition (perhaps including his own doubts), and so arrives at a win, lose, or draw.
For me the interesting thing in this observation is the "win, lose, or draw" bit. As writers it's important to remember that we have any and all of these options at our disposal. We all know example of endings being changed for the film versions of our favourite novels, so that things end more "happily" than they do in the novels or stories the films were based on. The implication is that somehow the more complex ending won't be palatable to audiences. I don't think that's true, and I think it does a disservice to the characters and to the story to force a different ending on them.
And while I certainly wouldn't want to force you, I strongly recommend John Gardner.
---
Violette Malan is the author of the Dhulyn and Parno series of sword and sorcery adventures, as well as the Mirror Lands series of primary world fantasies. As VM Escalada, she writes the soon-to-be released Halls of Law series. Visit her website www.violettemalan.com.