The Top 50 Black Gate Posts in July
The Top 50 Black Gate Posts in July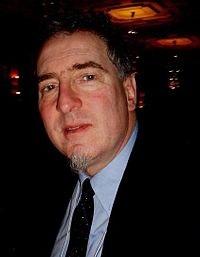 You folks certainly have diverse interests.
The top article on the Black Gate blog last month was on the departure of senior editor James Frenkel from Tor, which I think reveals a healthy interest in publishing and the state of the industry. Good for you. Our second most popular post was Howard Andrew Jones's enthusiastic report on the fan-made show Star Trek Continues, which demonstrates your excellent taste in television programming, followed by a detailed report on using a 40-year old board game to enhance your enjoyment of a 39-year old role playing game. I'm not sure exactly what that reveals about you, but I want you to know, it makes me very proud.
Foz Meadow's essay on approaching fantasy by avoiding the classics was also in our Top Five articles, followed by Joe Bonnadonna's review of the new anthology Dreamers in Hell.
The complete Top 50 Black Gate posts in July were:
The Top 5o Black Gate blog posts in June are here, and you can see all 98 posts we made in the month of July here.