The Best New Sword & Sorcery of the Last Twelve Months
The Best New Sword & Sorcery of the Last Twelve Months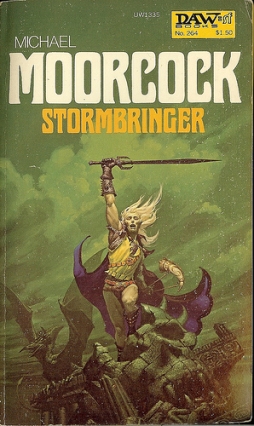 My name's Fletcher Vredenburgh and I blog and yammer on the Internet (and comment here on Black Gate) as the Wasp. When Dale Rippke's super-informational swords & sorcery site Heroes of Dark Fantasy went dark, I wanted to create a site to fill that void, but I wasn't sure what shape it would take.
Initially, Swords & Sorcery: A Blog was going to be dedicated solely to classic heroic fiction. I figured I would just re-read and write about the books I already knew and loved, like Death Angel's Shadow or Stormbringer, and that would be enough.
Then I discovered I was living in the midst of a S&S revival. Spurred by magazines like Black Gate and fueled by authors like James Enge and Howard Andrew Jones, new stories at least as good as anything from the genre's heyday in the seventies were being created.
That led me on a hunt for anything new in S&S. I quickly learned that for every Enge or Jones, there were a dozen writers regularly gracing the electronic pages of numerous online magazines.
For what I now wanted, which was to get a sense of what was going on down on the ground and then convey that to any readers I might have, the standout publications were Heroic Fantasy Quarterly, edited by Adrian Simmons, David Farney, and William Ledbetter and Beneath Ceaseless Skies, edited and published by Scott H. Andrews.
For over a year now I have continually struck genre gold in both magazines.
Over the past year of reviewing, I've read thirty stories from HFQ and BCS. Re-reading my reviews, I was struck both by how many of the stories I liked, and how many I recalled in detail. In fact, there was only one story I actively disliked. There was straight up no-holds-barred swords & sorcery, techno-fantasy, some chinoiserie, and an Arthurian tale thrown in for good measure.
I went out looking for heroic fantasy, and was rewarded instead with an antidote for all the monstrously long and never-ending series weighing down Barnes & Noble's shelves.
What I found were writers creating exciting and vivid worlds and characters that would come to an end before my remaining hair turned white.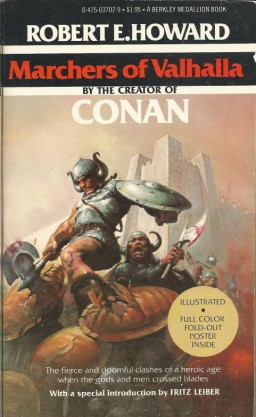 All the stories I read served as reminders that neither scale nor originality require a thousand pages. I really like Steve Erikson's Malazan series, but its first two volumes are longer than the entire original six-book run (five of which are short story collections) of Fritz Leiber's Lankhmar books.
The most striking images of my mental sci-fi and fantasy landscape are drawn from short stories. As much as I love The Lord of the Rings, its influence on that landscape is vastly overshadowed by Robert E. Howard's "Marchers of Valhalla" and Clark Ashton Smith's "The Charnel God." Perhaps it's because a great short story tends to focus on a single, vivid event or emotion and then polishes it to diamond-bright intensity.
Here are the nine best stories from the past year's worth of HFQ and BCS I read: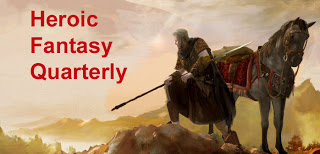 I feel very confident recommending these nine stories as jumping on points for HFQ and BCS. They're all written by authors I look forward to reading more from.
However, I haven't read every single issue. That means there might be even better stories waiting for you to discover in their archives.
I can't praise these magazines enough. For free, every issue, they bring good stories right to my desktop. They may get rated as only semi-pro publications, but I can think of a couple of recent professional anthologies that don't have any stories that come close to the best I've read in HFQ or BCS over the past year.
When I started reviewing HFQ and BCS, I hoped to learn more about the new heroic fiction being written, the present direction of swords & sorcery and bring that information back to my readers. I did that, encountering tons of artists creating fantasy almost in opposition to the mega-series dominating the field nowadays.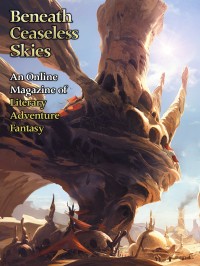 I've gotten comments from readers thanking me for directing them to both magazines. I'm happy to have found a community of artists, critics, and fans creating and supporting swords & sorcery.
Modern fantasy's roots are deeply planted in short stories and I'm glad to help promote all those writers and magazines working in a medium I love dearly.
And there's more out there: more magazines, more writers. I link to a raft of them on my blog.
Some may not be as slick as HFQ or BCS. Others definitely don't have the same level of story quality.
All, though, are publishing new works and widening the readership of fantastic fiction. If you can think of any magazines I don't link to, please don't hesitate to drop me a line so I can get them up there.