Black Gate Online Fiction: "When the Glimmer Faire Came to the City of the Lonely Eye" by John R. Fultz
Black Gate Online Fiction: "When the Glimmer Faire Came to the City of the Lonely Eye" by John R. Fultz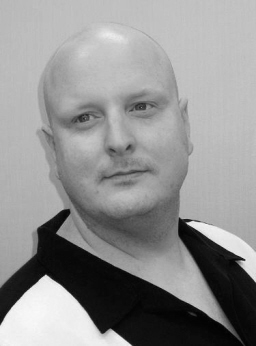 The great playwright Artifice the Quill, who freed the city of Narr from the grip of the dread Sorcerer Kings with but a single performance in "Return of the Quill" (Black Gate 13), returns in a tale of magic, mystery, and the power of performance:
The haunted city lay sleeping at the feet of the mountains, a gray collection of antique architecture encircled by a granite wall. A monolith rose from its central plaza, crowned by a crimson orb that refracted starlight, painting the streets with bloody shadow. Pale ghosts wandered along the avenues, silver phantasms gliding through vermilion, while the living stayed locked inside their shuttered houses.

Three brightly canopied wagons descended the ancient road to Mornitetra. Artifice sat on the driver's bench of the lead wagon. As the confining walls of the mountain pass fell behind, he looked down upon the shunned city at last. He watched spectral shapes swim through the avenues.

What would the ghosts think of his play?
John's first first story for Black Gate was "Oblivion is the Sweetest Wine" in Black Gate 12, a classic sword-and-sorcery tale of spider-haunted towers and a terrifying secret. His contributions to our pages also include "Return of the Quill" (in BG 13) and "The Vintages of Dream" (BG 15).
His epic fantasy novel Seven Princes is available from Orbit Books. Seven Kings, the second book of the Shaper Trilogy, will be released on Jan. 15, with the concluding volume, Seven Sorcerers, coming in Jan. 2014. Read an exclusive chapter from Seven Kings here.
You can see the complete catalog of Black Gate Online Fiction, including stories by Mark Rigney, C.S.E. Cooney, Donald S. Crankshaw, Aaron Bradford Starr, Sean McLachlan, Judith Berman, Howard Andrew Jones, Harry Connolly, and Jason E. Thummel, here.
"When the Glimmer Faire Came to the City of the Lonely Eye" is a complete 6,800-word novelette of heroic fantasy offered at no cost.
Read the complete story here.