Bargain Fantasy at Amazon.com
Bargain Fantasy at Amazon.com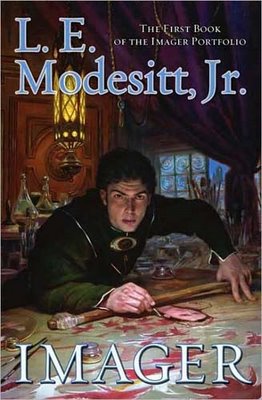 I can't be the only reader out there who laments the decline of the remainder.
You know what I'm talking about. Those big tables near the front of Barnes & Noble, covered with aging hardcovers for $5.98, and about a metric ton of leftover Valentine merchandise. Yeah, those remainders.
It's not that remainders are gone. But with the loss of Borders, and the slow evaporation of bookstores in general, I don't get to browse as many aisles of cheap books as I used to. Bummer. Remainders were a great way to try out new authors on the cheap, and pick up a discount Star Trek calender in mid-January (and get Ali a late Valentine's card, to be truthful, but that's not really my point.)
What is my point? This is the age of the Internet! And remainders aren't dead; they've just moved online. Booksellers like Amazon.com routinely offer 60 – 80% discounts on close-out books of all kinds, including best-selling science fiction and fantasy, and a diligent search usually turns up hundreds.
Here's some of the best bargains I found this week on my regular search for discounted SF & Fantasy in Amazon's Under-20-bucks list:
Now, just like the old days, qualities for most of these titles are limited at these prices, so you have to act fast. Shipping is extra, but for US readers, Amazon will ship free if your total is above $25.
Good hunting, fellow bargain hunters!