The Decline and Fall of Bankrupt Nihilism
The Decline and Fall of Bankrupt Nihilism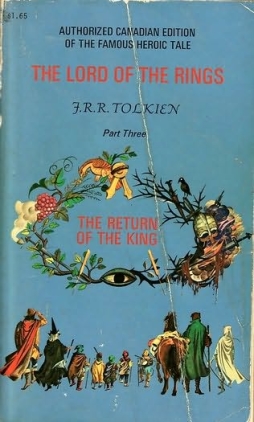 This post is the latest installment of an ongoing discussion in the fantasy blogosphere, which I think has raised some interesting questions about fantasy and the fantastic tradition.
It began when Leo Grin put up a post at Big Hollywood arguing that modern fantasy writers, specifically Joe Abercrombie, were inferior to J.R.R. Tolkien, Robert E. Howard, and other past writers; the inferiority, argued Grin, was a function of modern writers' desire to tear down heroic ideals of the past. Abercrombie wrote a post responding to Grin; so did a number of other people, including John C. Wright (pro-Grin), R. Scott Bakker (mostly anti), and Jeff VanderMeer (fairly neutral and descriptive). Adam Whitehead, Phil Athans, and Paul Charles Smith, among others, also had comments. Around these parts, John O'Neill put up a post on the Black Gate blog which spawned an interesting discussion. Earlier today, another blogger here, Theo, put up a post restating Grin's thesis and responding to Grin's critics. I think Theo's post was much clearer than Grin's, though I still disagreed with the basic argument profoundly. I had a long response in the comments thread of that post, expressing that disagreement, but also noted that I had more to say. Which I now want to say here.
Grin and Theo both argue, among other points, that fantasy fiction was originally heroic and inspiring, but in recent years has become dominated by the anti-heroic and the disheartening. The point seems to be that while Tolkien and Howard can both be tragic, modern fantasy seems to question the existence of any meaningful system of values. From the heroic, fantasy has become ironic. Theo, specifically, argues that "something material and significant has changed within the field of fantasy fiction" in the past 71 years (roughly since the publication of the last of Howard's stories), and specifically in the past 52 years (since the publication of Return of the King). I think that this argument raises a number of issues, and that it's worth looking at them to see what we might learn about fantasy and the development of fantasy fiction.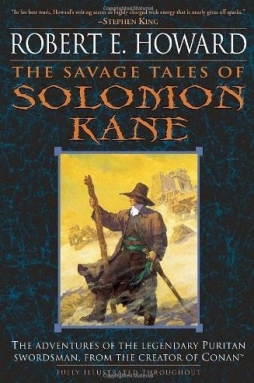 Three questions immediately present themselves to me. One, are Howard and Tolkien similar enough that some point of common ground can be found between them? Two, if they are, is that common ground also common to other fantasy writers; that is, are they actually representative of their times? And, three, if there is a change between their times and ours, is the change real and perceptible across all or most of contemporary fantasy writing? There's also an ancillary fourth question which the discussion has raised: how does the suggested change in fantasy writing relate to the broader literary and historical traditions of Western civilisation?
I would say to begin with that I'm skeptical of the first point, which would suggest that a common moral outlook was shared by Tolkien and Howard. I wouldn't rule it out, but I think it needs to be supported with references to their works and writing if somebody wants to base an argument on it. I think Tolkien thought an awful lot about good and evil, and found most of his answers within a Christian and Catholic framework; he's said as much, and the text of his writings bear him out. I'm not convinced that Howard had as well-developed a sense of good and evil, nor do I think he cared as much about those things.
As I noted in my comments to Theo's post, I think Howard wrote most of his heroes as essentially pagan — even, perhaps especially, the Puritan Solomon Kane (Howard actually says of him that "in the full sense of the word Solomon Kane was not wholly a Puritan, though he thought of himself as such"). By 'pagan' I mean that they were concerned with doing right, but doing right by a moral code based around virtues like honour and strength. I think that's a far cry from Tolkien's Christian sense of morality, and I'm not sure that Howard viewed even this code as particularly meaningful. Conan does what he thinks is right in "Beyond the Black River," but the nominal hero of the story ends up dead, and though Conan's side wins a victory they lose the war. So I think some work needs to be done on this point if the argument's going to hold up.
The second question is really what interests me. Would it be accurate to say that other early fantasy writers, let's say from the start of the twentieth century through to at least 1956, when The Lord of the Rings was published, depicted a traditional moral framework and featured traditionally heroic protagonists whose actions were held to be unequivocally just? Were they more or less prone to featuring blaspheming anti-heroes?
The answer, it seems to me, is not as obvious as one might think. William Morris, Lord Dunsany, and James Branch Cabell were all religious skeptics, and their work to various degrees displayed not only irreverence but sometimes outright cynicism about moral proclamations and the accomplishments of heroes and warriors. It's fair to say that E.R. Eddison, somewhat like Howard, featured heroic characters acting out of a specific moral code; but Eddison was even more pagan than Howard, essentially seeing the world as a product of the interplay of Jupiter and Venus. His characters were based on Renaissance nobles, but it was a Renaissance without a church, the Renaissance at its most Machiavellian.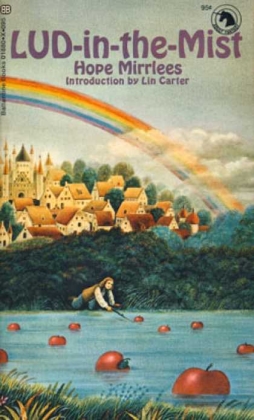 Hope Mirrlees' Lud-in-the-Mist seems to me not to be particularly interested in grand moral codes, though the characters mostly try to do what they think is right. She doesn't have a traditional all-conquering hero, either, since the main figure is a hapless middle-aged politician. What may be most relevant is that the book (broadly speaking) suggests that a seeming great triumph of the past was not, ultimately, a victory for goodness and reason (or at least that that's not the whole story); that the system of values based on a certain interpretation of the world is wrong, and needs to be reinvented for society to move forward. What I'm saying is that there seems to be a certain level of cynicism present in a book written in 1926.
I have to tackle a darker subject here, because I think it's directly relevant to Howard's Conan. Fritz Leiber's Fafhrd and the Gray Mouser stories seem a great rebuttal to the argument that fantasy traditionally presented morally upright heroes we were meant to admire. Cynical, decadent, filled with violence and a sometimes-feverish sexuality, faith and religion are typically either mocked (as in the story "Lean Times in Lankhmar") or largely absent from the stories (except insofar as they take place, to paraphrase Terry Pratchett, in a world where the Gods go around breaking in atheists' windows). But there's more than this: in a 1973 story, "The Sadness of the Executioner," the Gray Mouser rapes a woman; Fafhrd, typically the more good-hearted of the two, doesn't interfere ("Oh, well, no business of his. With a courteous 'Pardon me. Pray continue,' he shut the door behind him and tackled the problem of disposing of the berserk's corpse."). You could argue that this is actually an early symptom of some sort of modern moral decline, but it's clearly not unique; Jack Vance has his Cugel the Clever rape a woman in the 1966 novel The Eyes of the Overworld. Like Fafhrd and the Mouser, who originally appeared in 1939, Cugel derives from a tradition of morally grey scoundrel-heroes. But then, so does Conan.
In Howard's story "The Frost Giant's Daughter," Conan's the last survivor of a major battle in the snow-covered north; wounded, he's taunted by a beautiful woman who provokes him into pursuing her. She leads him to her brothers, giants who had been plotting with her to kill him. Conan kills the giants instead, and then pursues the woman further, clearly intent on rape. He almost succeeds, but is thwarted by divine intervention; she calls out to her father Ymir, and vanishes in a flash of blue fire. You can argue that this recalls myths like Pluto and Proserpine, or Apollo and Daphne (though in that case Apollo was under the influence of Eros). But I don't see how you can argue that this is a morally justifiable act. And nothing I can see in the story suggests that Conan's action is incorrect, or makes any moral judgement against it. In other words, it takes place in a morally grey, even nihilistic, world.
So Howard seems less and less like Tolkien, fantasy writers always used irony, and there's a tradition of the anti-hero that can be seen at least as early as 1939, if not all the way back to 1932. So much for the past. How about the present? Are current fantasy writers all bleak and nihilistic?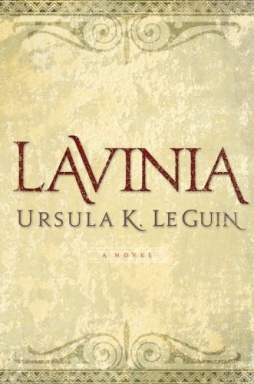 Well, no, of course not. In my comments on John's post I mentioned Jeff VanderMeer, Felix Gilman, Neil Gaiman, Susanna Clarke, Kage Baker, and Ursula Le Guin as counter-examples. If you want a writer maybe more strictly adventure-oriented, I'd suggest Scott Lynch. I don't know what Grin or Theo think of China Miéville, but to my mind both he and his predecessor Michael Moorcock seem moralists who, in great fantasy tradition, use irony and flawed heroes as a way to discuss right behaviour (they're more than that, but that's what seems to me most relevant about their writing in the context of this conversation). So that question seems simple.
But I do think that a certain stylistic approach has become broadly more common in fantasy, specifically because it's an approach that's perceived as more realistic. I'm not talking about the morality of the writers, though, so much as a greater focus on world-building, plot detail, and the amount of cruelty that one can expect to find in the world. This is intentionally a vague statement. I think you could easily find writers for whom this tendency is not as pronounced, and many for whom it doesn't apply at all. But it seems to me that in any narrative form there's a general sense among readers and writers of what is to be considered real, and how that reality is to be depicted. And I think in fantasy fiction this sense has changed since, say, 1986, never mind 1956 or 1940.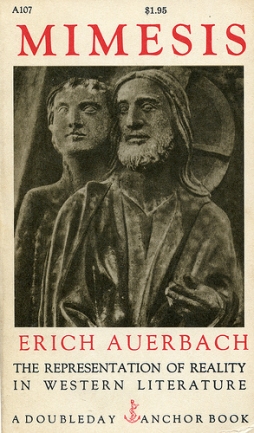 I don't mean that fantasy writing has actually become any closer to reality. I think any use of the term "realism" when talking about fantastic fiction is problematic, and indeed any use of "realism" in talking about fiction at all soon runs into problems, as a fiction is inherently something that is not real. But it is broadly true that the means of representing the world through language has developed and changed over the course of history; you can read about that in Eric Auerbach's book Mimesis. So at this point we've reached that fourth ancillary question: how does modern fantasy relate to the broader traditions of Western civilisation? And it seems to me that the answer is: like any other form of writing, it has developed new techniques and approaches that aim to create a sense of verisimilitude in the reader.
Does this process have any great significance? Is there an ideological component to it, as suggested by Grin and elaborated by Theo? Personally, I don't see it. On the other hand, it does seem that new literary movements with new ideologies often like to declare themselves to be something 'closer to life' than their predecessors, on a formal level doing away with clichés, techniques, structures, and what-have-you that are 'unrealistic.' That's the way the Romantics talked about the Neoclassicists; the way the Modernists talked about the Victorians. It's not necessarily true — newer movements will have their own 'unreal' aspects to them, which happen to be invisible to their practitioners — but it's a useful piece of rhetoric. So maybe something like that's actually going on here.
But it doesn't feel like it. Nobody's produced a manifesto of realistic fantasy, or even nihilistic fantasy; in fact, Abercrombie's written about how much he admires Tolkien. Instead, you've got critics using the rhetoric to attack a new movement where no such movement actually exists. I suppose you could argue it's like critics in the early nineteenth century lumping poets together in a "satanic school," claiming their writing represented "monstrous combinations of horrors and mockery, lewdness and impiety." Or perhaps art critics almost a hundred years later lumping painters together as "impressionists." But I don't see any kind of coherency in the current critical argument; there's a lack of actual definition. There's no specific characteristic so far enunciated that really distinguishes, say, Abercrombie, Eriksson, and Swanwick (all mentioned in Grin's essay) from Howard, Leiber, Cabell, and Vance. When that definition is made, there might be a useful advance made in the way we talk about fantasy. For the moment, I think it's only an interesting idea worth kicking around. We'll see what happens going forward.
All this said, and I still haven't actually read any Joe Abercrombie. I'm really going to have to do something about that.
---
Matthew David Surridge is the author of "The Word of Azrael," from Black Gate 14. His blog is Hochelaga Depicta.