The Decline and Fall of the Fantasy Novel
The Decline and Fall of the Fantasy Novel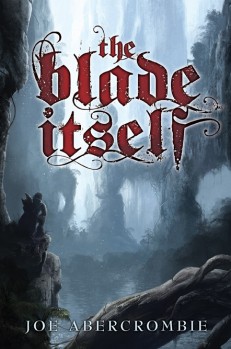 Last week, I read with great interest the discussion that began with Leo Grin's comparison of the heroic fantasy fiction of J.R.R. Tolkien and Robert E. Howard with the anti-heroic fantasy fiction of Joe Abercrombie. As this is a topic that has interested me for years, I have a number of thoughts regarding it.  However, since I am a political commentator who is correctly said to be well outside the ideological mainstream of the SF/F community, I think it is best to begin by pointing out to those on both sides of the spectrum who may be eager to turn this into a political debate that this is not a political subject, but rather a historical, literary, and philosophical one. And as such, there is no need to argue over whether the trajectory over time that Grin observes is desirable or not, since that is a matter of perspective and personal opinion.
Regardless of one's ideological self-identification or opinion on the specifics of Grin's observations, it should be eminently clear to all and sundry that something material and significant has changed within the field of fantasy fiction in the 71 years that separate Howard's final publication from Abercrombie's first one and the 52 years that separate the publication of The Return of the King from The Blade Itself. I should also point out that I offer no personal criticism of Joe Abercrombie here, as he merely happens to serve as a representative of modern fantasy fiction and one of its more accomplished representatives at that.
There are four important aspects to Grin's essay. First, he is decrying the transformation of fantasy fiction from a heroic and inspiring literature into an anti-heroic and disheartening one. There is little to disagree with here, as those who have attempted to point out the pervasive darkness of Tolkien's and Howard's works have failed to recognize that the darkness of their environment is intrinsic to the heroism of their characters. The salient point is not that evil exists, but that it exists in order that it can be opposed and that the hero's active opposition to that evil will provide inspiration to the reader. In heroic fantasy, good and evil are palpably distinct; the failure of the hero to act in a purely good manner does not change the observable fact of this distinction. Indeed, without moral failure on the part of the hero, we would lose one of the most powerful tropes of the genre, that of heroic redemption.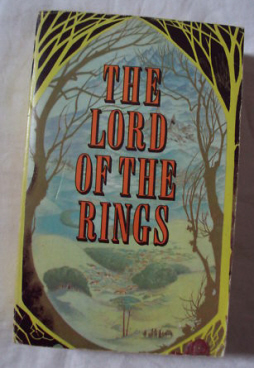 Abercrombie serves an excellent counterpoint to the heroic fantasy of the past as he is openly and intentionally subverting it. Hence the title of his most recent novel, The Heroes. Indeed, he is rightly praised for breaking free from the past models, which is why it is a more than a little disingenuous for him to do so without being willing to also accept criticism based on that act. Consider the following description of his anti-heroes from The Blade Itself.
Hardened, noble barbarian with his own crude code of honor? Check. Except he loses his mind on occasion and will kill anyone, even friends, even children. Twisted, deformed torturer? Check. Except he's the good guy. The enigmatic wizard, out to save the world? Check. Except this one is a shameless liar, and just as crazy as the so called "evil" he's fighting.
This leads to the second aspect of Grin's essay, which is the moral confusion that is represented by so much modern fantasy. Whereas good and evil are abundantly clear in both Tolkien and Howard – although in the case of the latter, good is primarily defined through its opposition to evil rather than being good in itself or by virtue of its obedience to Ilúvatar – there is no such thing as "good" or "evil" per se in most modern fantasy. All is more or less relative, which is why modern writers are so often forced to manipulate the reader's emotional responses with "shocking" scenes of dead children and raped women in order to provide an artificial facsimile of a moral sensibility. Abercrombie has taken this relativistic trend to new heights by having the anti-heroic heroes behave in a manner identical to, or in some cases worse than, the villains of the past.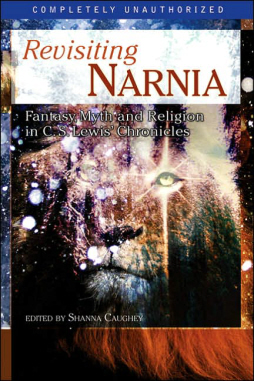 As Grin implies, this moral confusion comes at a price, not only in its potential effect on the readers, but on the quality of the literature itself. This is the third aspect of his essay and is a topic I addressed at some length in a piece that was published in Ben Bella's 2005 Smart Pop anthology entitled Revisiting Narnia. When both morality and religion have been methodically excised from the beliefs of the characters and as well as from the environment in which they are found, especially in a quasi-medieval setting, the overall effect is bound to ring as false to the intelligent reader as providing the conventional low fantasy protagonist with a ray gun and a battery powered gene-splicing device would be. The morally confused anti-hero who alternates between conventionally good and conventionally evil behavior may be interesting and well-written, but when every character exhibits the same moral relativism and behaves in the same morally nebulous manner, it readily becomes apparent that the writer is constitutionally incapable of observing actual human behavior much less creating psychologically credible characters that are not stand-ins for his own confused moral sensibilities. It is precisely this intellectual shallowness that pervades the greater part of modern fantasy fiction.  And is it not extraordinarily strange to celebrate a novel set in the medieval time period because it notes the fact that life was brutish and dirty while simultaneously leaving out the single most important element of that time period, especially given the logical connection between those two things?
The fourth and final aspect of Grin's essay was the one that appeared to most wound Abercrombie and those who sympathize with his position because it cuts uncomfortably deep and close to the heart. This is the way in which Grin points out the fundamentally pretentious and uncreative aspect of modern fantasy in general and Abercrombie's work in particular. To break the mold may well be desirable, (and I for one have no desire to ever again read a novel which concerns a fatherless farm boy who nevertheless becomes a great King/Magician/Warrior and goes on a Long Journey in which he Saves the World from Incipient Destruction by Great Evil), but it should never be confused with actually creating an entirely new mold. And yet, Grin was merciful in that he didn't point out the inherent cowardice and hypocrisy of modern fantasy writers as he so easily might have done. While today's literary moral relativists write characters who enthusiastically embrace historically anti-social behaviors such as rape, murder, and torture, they uniformly fear to tackle current societal taboos.  Their work isn't the least bit daring or dangerous, it is entirely predictable as they only attack the targets of the past now deemed safe by modern sensibilities.  Thus we can be confident that the murderous, blaspheming anti-hero who rapes women and tortures children will almost surely never belong to a fantasy stand-in for the German National Socialist Workers Party.  So, what we see in modern fantasy is not so much true amorality comprised of various shades of gray as an an alternative nihilistic morality in which black is white and white is black.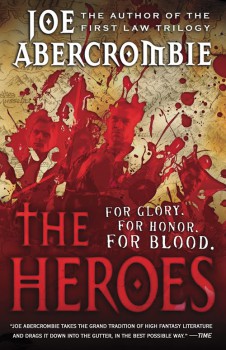 Unfortunately, Abercrombie's good-natured response to Grin's astute observations was  woefully insufficient as it amounted to little more than a non-sequitor. Worse, and contrary to the remark from the Black Gate commenter, he had it absolutely wrong when he inexplicably declared: "Surely the hallmark of western civilization is variety, richness, experimentation." This makes absolutely no sense at all, especially from a writer whose work is set in a historical  European setting.  Western civilization is a synonym for European Christendom and it stands, by definition, in contradiction to the cultural and religious traditions of the East. Indeed, the central concept of "balance", which now serves as a substitute for good and evil in much fantasy fiction, is a fundamentally Eastern philosophical concept and is foreign to all four primary elements of Western civilization, Ancient Greece, Ancient Rome, medieval/Renaissance Christianity, and the Enlightenment.
Now, it may surprise you to learn after all this that I quite enjoy Abercrombie's books. In fact, I have four of them and he is one of the few modern fantasy writers that I find to be of interest these days.  The Heroes is next on the reading list once I finish Gibson's Zero History.  But my personal appreciation for Abercrombie's work does not mean that I cannot recognize it as a symptom of what any secular historian would be inclined to describe as societal decline. In fact, one cannot properly appreciate Juvenal without being aware of the social decay of the Rome that he chronicled.  So, in much the same way that the excellence of the band Disturbed does not prevent one from recognizing that their music indicates an obvious decline from the music that was created by Hayden and Mozart, it is no aspersion to Abercrombie to observe that his novels appear to be indicative of a decline in fantasy literature that reflects a greater societal departure from long-standing traditions of the past.
In conclusion, I note that Black Gate Magazine itself has been described on more than one occasion as a return to a specific literary tradition that had fallen out of fashion.  The fact that Black Gate can not only be distinguished in this manner but remains so noticeably different than other magazines in the SF/F genre tends to lend an amount of credence to Leo Grin's argument.