Why realism does not equate to adult (or even good) fantasy
Why realism does not equate to adult (or even good) fantasy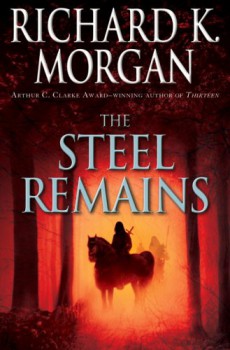 That foul smell in the air? There's something rotten in the realm of fantasy fiction, and its name is realism.
Two of the blogs I frequent and another one I've recently stumbled across have all recently commented on (and lamented about) a new trend gripping fantasy these days: Realism, and the corresponding claim that it somehow makes fantasy more adult and serious.
Lagomorph Rex of Dweomera Lagomorpha says that the new trend leaves him cold: It's no secret that I dislike the current trend in Fantasy. It's almost as if every author has decided they will up the misery and muck quotient and see who can make the nastiest world in which to force their characters to try and survive in.
Michal Wojcik of One Last Sketch claims that realism has always been a part of the genre, albeit perhaps not as graphically and in your face, and that the new trend offers more crude style than literary substance: However, my problem with these "new takes" on the genre is that they don't, actually, do anything new. Strip away the swears and the sex and you're left with works not much different from their predecessors. Yes, there may be moral ambiguity, but Lord Dunsany, Robert E. Howard and Clark Ashton Smith also wrote amoral worlds.
Meanwhile, Al Harron over at The Blog that Time Forgot says that supposedly "childlike" fantasy like The Lord of the Rings is getting a bad rap from critics by association, especially as adherents of realism seek to distance themselves from fantasy altogether: As for "humanity at its worst," how can one forget the incredible pathos of Denethor, the poor deceived Southrons, the treacherous Saruman, and the unforgettable Gollum? Really, there aren't many less magic, fantastical creatures or non-human races in Westeros than there are in the already magic-deprived Middle-earth at the end of the Third Age.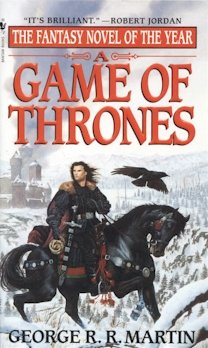 As Wojcik points out, grim and gritty realistic fantasy is not entirely new under the sun, although I don't think we've previously seen the likes of George R.R. Martin's incredibly brutal A Song of Ice and Fire. I happen to like Martin's series very much (or I did; it's been so long since the last book I've forgotten not only the details, but entire plotlines and characters). But I don't like it because it's "realistic" (which it is, but only if you choose to overlook elements like the undead Others, and dragons), but rather, because it's well-written. There is nothing wrong with realism in fantasy, but grim realism does not equal good, and it is certainly not inherently better than fantasy that doesn't include graphic depictions of sex or violence. For example, take Richard Morgan's The Steel Remains. It's the first book of a planned trilogy (I believe) but it's no revolution, nor does it say anything new. With its rampant drug use and prostitution and biting poverty, Morgan's fantastic city of Trelayne feels like Detroit, except with fewer murders per capita. The Steel Remains teaches us that life is mostly dirty and horrible. War is hell and men are weak and piggish, too. But it drives the same points home, again and again, over 400 dark, cynical, iconoclastic pages. Even A Song of Ice and Fire suffers from this malady, but it at least is blessed with superior plotting, characters, and unpredictability.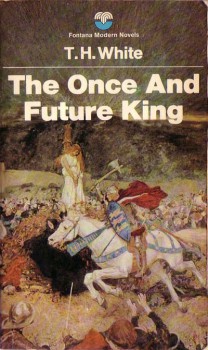 Contrast these works with a book like The Once and Future King. T.H. White's novel faithfully portrays much of medieval life, from its accurate depictions of royal feasts to the squalid conditions of peasant life. Yet on a sliding scale of "realism" it registers far to the left of the ultra-realism of the historical fiction of a Bernard Cornwell. But is Cornwell's The Grail Quest trilogy or his terrific Warlord Trilogy more adult and serious because they're bloody as hell, and feature realistic depictions of Crecy and Camlann? Hell no. The Once and Future King engages the reader in philosophic meditations on subjects that range from aging, to the nature of conflict, earthly passions, and religion, and man's inability to ever enter a state of grace. The Lord of the Rings confronts issues like the problem of power, free will vs. predestination, and the nature of evil. Ursula LeGuin's The Farthest Shore confronts mortality head-on. These are very much adult, realistic issues, wreathed in the cloak of (not so realistic) fantasy.
In short, death and suffering and terribly flawed characters behaving badly have no inherent appeal. If I want real pain and misery and awful behavior—and sometimes it's worth examining these qualities and conditions, and under which circumstances they occur—William Shirer's The Rise of the Fall of the Third Reich fits the bill. Real history is rife with suffering. I don't necessarily need a steady diet of it in my fantasy.
Frankly, fantasy at its best allows us to escape from the bonds of this world. Why else does it feature heroes with swords, monsters, magic, castles, and treasure hordes? Fantasy readers like this stuff. Escape is one of fantasy's strengths, and a quality of the genre to be embraced, not shunned. I also think that readers who deny fantasy's escapist element are deluding themselves. We love sword fights, and alien landscapes, and dragons. If we didn't, wouldn't we all be reading John Steinbeck or George Eliot novels instead?
In the non-fiction memoir One Who Walked Alone Robert E. Howard explains this appeal in a conversation as relayed by Novalyne Price-Ellis:
I don't think you're going to like ol' Conan. His struggle is big, uncomplicated with civilized standards. The people who read my stuff want to get away from this modern, complicated world with its hypocrisy, its cruelty, its dog-eat-dog life. They want to go back to the origin of the human race. The civilization we live in is a hell of a lot more sinister than the time I write about. In those days, girl, men were men and women were women. They struggled to stay alive, but the struggle was worth it.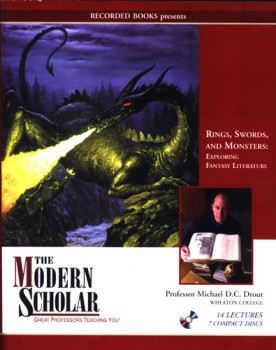 Now, I know many fantasy aficionados recoil at the word "escape." But I would argue that high fantasy, swords and sorcery, and other types of escapist fantasy are not any lighter on ideas or less literary than "realistic" works like A Song of Ice and Fire. Michael Drout's audio survey of the fantasy genre Rings, Swords, and Monsters posits that escapism is a worthy function of fantasy literature, as it enables us to see our own world in a clearer light. "Fantasy literature takes us further, deeper, and higher, so that when we return, we see the old world in a new way," Drout says. He argues that fantasy typically focuses on larger and more existential "needs" of characters (survival, defeating forces of evil that threaten to overwhelm worlds, grappling with the reality of death) while realistic fiction focuses on the "wants" of characters (i.e., compromised freedom, broken relationships, lack of respect, etc). Fantasy literature actually wrestles with the bigger issues (death, belief in God, etc.) better than modern, realistic novels by engaging them directly, Drout argues.
In his essay "On Fairy Stories," J.R.R. Tolkien takes critics of fantasy to task for confusing the "Escape of the Prisoner with the Flight of the Deserter." The desire for escape is an understandable yearning for freedom by modern readers, sensitive men and women trapped in prisons comprised of cubicles, rush-hour traffic, and the vagaries of the stock market. There's enough grim reality and pale shades of gray waiting for us at the end of our commutes.