Goth Chick News: "Waking the Witch:" An Interview with Kelley Armstrong
Goth Chick News: "Waking the Witch:" An Interview with Kelley Armstrong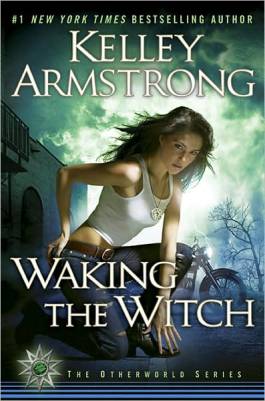 Fresh off my movie frenzy of the last few blog entries, I felt it was time to unplug for a least a week and pick up what looked like the most interesting of the new book releases to find their way first to the Black Gate front office, and then to the underground bunker of Goth Chick News.
With the summer interns finally packing off to their respective institutes of higher learning, I am back to actually getting my mail — as opposed to having it pillaged by a pack of over-hormoned neophytes who snag anything with a girl on the cover. Thus I felt fortunate that this particular new release made it to my mail slot.
On July 27th, prolific author Kelley Armstrong released the 11th book in her Women of the Otherworld series, Waking the Witch. Narrated by twenty-one year old witch Savannah Levine, who readers will recognize from her appearances in prior stories, Savannah is eager to prove herself not only as a sleuth, but as a storyteller in her own right.
And though it is first and foremost a mystery, Waking the Witch is chock full of enough supernatural beings to satisfy the most devout occult enthusiast, though I am almost relieved to say; no vampires to be found. And really, haven't we all had enough at this point?
Readers like me who haven't read the prior books, will be intrigued enough by the many hints of multiple back stories to head out in pursuit of the first ten in the series; while devotees will be thrilled with the continuing saga that was born in 2001 with Kelley Armstrong's first book in the series, Bitten.
I was honored to have recently discussed the books as well as the creativity behind them with Ms Armstrong herself.
A conversation with Kelley Armstrong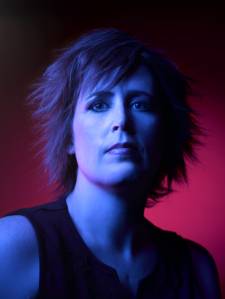 Conducted and transcribed by Sue Granquist July 29 – Aug 1, 2010
GC: At what age did your first start writing?
KA: I've been writing since I was a child. I was an early reader and very quickly started telling my own stories — tailoring them to be exactly what I'd want to read.
How did you become interested in writing supernatural tales?
I've been fascinated by the paranormal since childhood. I have no idea why. When I started writing, my stories naturally had elements of the supernatural. As I got "serious" about writing, I was encouraged to get rid of those elements and I did in some of the early books I worked on, but I suppose it's not surprising that when one sold, it was the one about werewolves — that's what I love and it shows.
You've written about almost every manner of otherworldly being. Which is your favorite?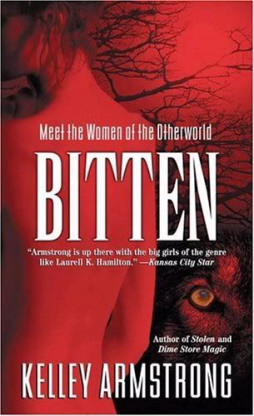 Werewolves. They combine my love of animals, nature and the paranormal, so they were my natural starting point for the series and are still my favorite.
Your stories always have strong women as their central characters. Are there people in your own life (even yourself perhaps) who you draw on for inspiration?
I definitely draw on women I see around me for my inspiration. My mother, who raised four kids and never seemed as to find it nearly as stressful as I sometimes find my three. My grandmother, who was one of the most active and dynamic women I know. My great-grandmother, who ran a business and raised her family after a divorce in an era when women didn't do that.
Waking the Witch is the eleventh installment in your "Women of the Otherworld" series where you chose to introduce a new narrator, Savannah Levine. Can you tell us a little of Savannah's back story?
Savannah Levine has grown up over the course of the series, having first appeared in Stolen at the age of 12. She was discovered as a captive in an underground compound, her mother dead, and was taken in by a young witch.
Savannah has made appearances in at least half the novels and many short stories since then. Readers have been waiting for her to get her own story. Now that she's twenty-one, she's finally ready.
What kind of research do you conduct to determine your characters' abilities? Would we find you hanging out in the local occult bookstore scoping out ideas?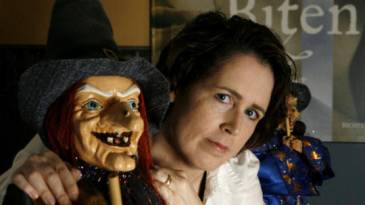 With some supernatural types like werewolves, I've grown up so immersed in the folklore that, when it came time to create my own, I could draw on that background. If there's something I want to use and don't know much about, though, I'll read everything I can get my hands on, but in general I do a lot more research on the nonparanormal parts.
I read you have a degree in psychology and studied computer programming. How the heck did you end up making a career writing supernatural mysteries? Was it to meet guys?
Definitely not to meet guys, or I'd have stuck with programming, where I was often the only woman in a class or on a job!
Growing up, I never thought 'writer' was a valid career choice, probably because my parents didn't. They fully supported it as a hobby, but didn't think it was something you should plan to make a living at.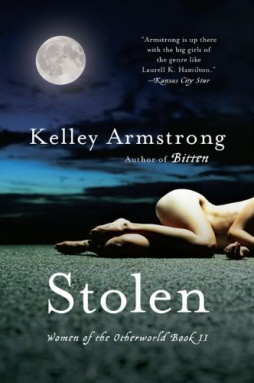 So I went to university for psychology. As I was preparing for graduate school, I realized I was heading into a career that wouldn't leave time to pursue a dream of publication.
So I switched gears and went into computer programming, which gave me a corporate cubicle job that paid the bills while I took writing courses, joined writing groups and worked at improving my craft.
Do your kids know about your writing and if so, what do they think about it? (If they're teenagers and they're mortified by it, I can send you a list of other authors with whom you're keeping very good company.)
I'm lucky. In general, my kids think it's cool, which may have something to do with my subject matter. They'd probably be less impressed if I was writing literary fiction.
My sons (9 & 10) are too young to read my work, but are at the age where scary is good. My daughter (18) has read all my work and admits she was happy when I started writing for teens a few years ago, so she could recommend my books to friends instead of mumbling something about them being "very adult."
You're also the creator of a six-installment comic series Angel: Aftermath (as in the "Angel" from the Buffy the Vampire Slayer series). Was it difficult picking up an iconic character that had been created by someone else?
It was, and even more than I thought.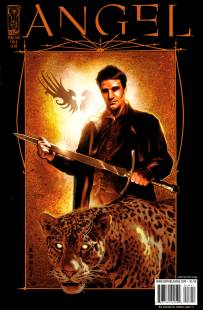 I rewatched the series, but that didn't prepare me as much as I'd hoped. It's such a huge world with so many complexities and nuances that eventually I realized I would never get it just right.
There are fans and then there are super-fans, and I can't achieve super-fan status, no matter how much I enjoy a series. I could only do my best and apologize when I screwed up!
Having told so many stories in your career, has Hollywood come calling? What can your fans look forward to next?
The rights to make Bitten into a movie were bought before the book first came out by Warner Bros, and Angelina Jolie was signed to star, but the project stalled and rights reverted to me.
Between Waking the Witch and my 2011 Otherworld book, I have a couple of novellas, a graphic novella, my fourth YA novel and a slew of short stories coming out.
Yes, it'll be a busy year!