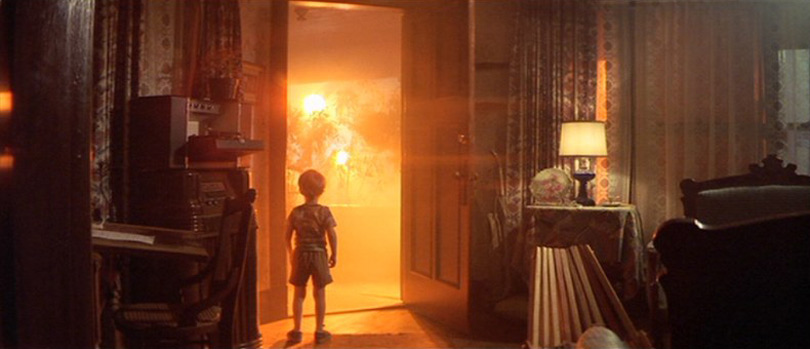 Netflix is a happy place I only recently discovered, not just because I could avoid my fellow humans by staying home to watch the latest releases, but more so I could rediscover films I had forgotten I liked. Much like Amazon, Netflix has this rather creepy ability to pull my favorite things out of cyberspace and serve them up to me in an uncanny, if rather smug way; sort of like it knows me better than I know me. I keep wanting its suggestions to be wrong but so far, no joy.
On a recent trip to my movie-watching past, I ordered up Close Encounters of the Third Kind, and as if to prove how tragically un-cool I seem to have become, who knew this cinematic gem is now referred to a CE3K? I hope at least some of you said "no," humor me here.
If you're a regular reader of Goth Chick News, you know that un-cool though I may be, I'm an expert cyber-stalker — as proven by my ability to produce Danny Torrance for you (the little kid from The Shining). And as long as the police can't seem to figure out where to serve the warrant, I'm going to keep right on honing my skills for your amusement, which is why it was with a persistent and hungry eye that I sized up little Barry Guiler.
You know who I'm talking about; that adorable little tow-head from CE3K (I can't believe I just typed that) who toddled his way out into a pitch dark Indiana corn field chasing after the lights from the alien spacecraft, happily chirping "TOYS!" He couldn't have been more than four when the movie was filmed in 1977, making him round about 37 years old today. No other movies, no sitcoms, nothing but radio silence from little Barry Guiler.
Target acquired. Cover me, I'm going in.
---